Sirp gets governing triumvirate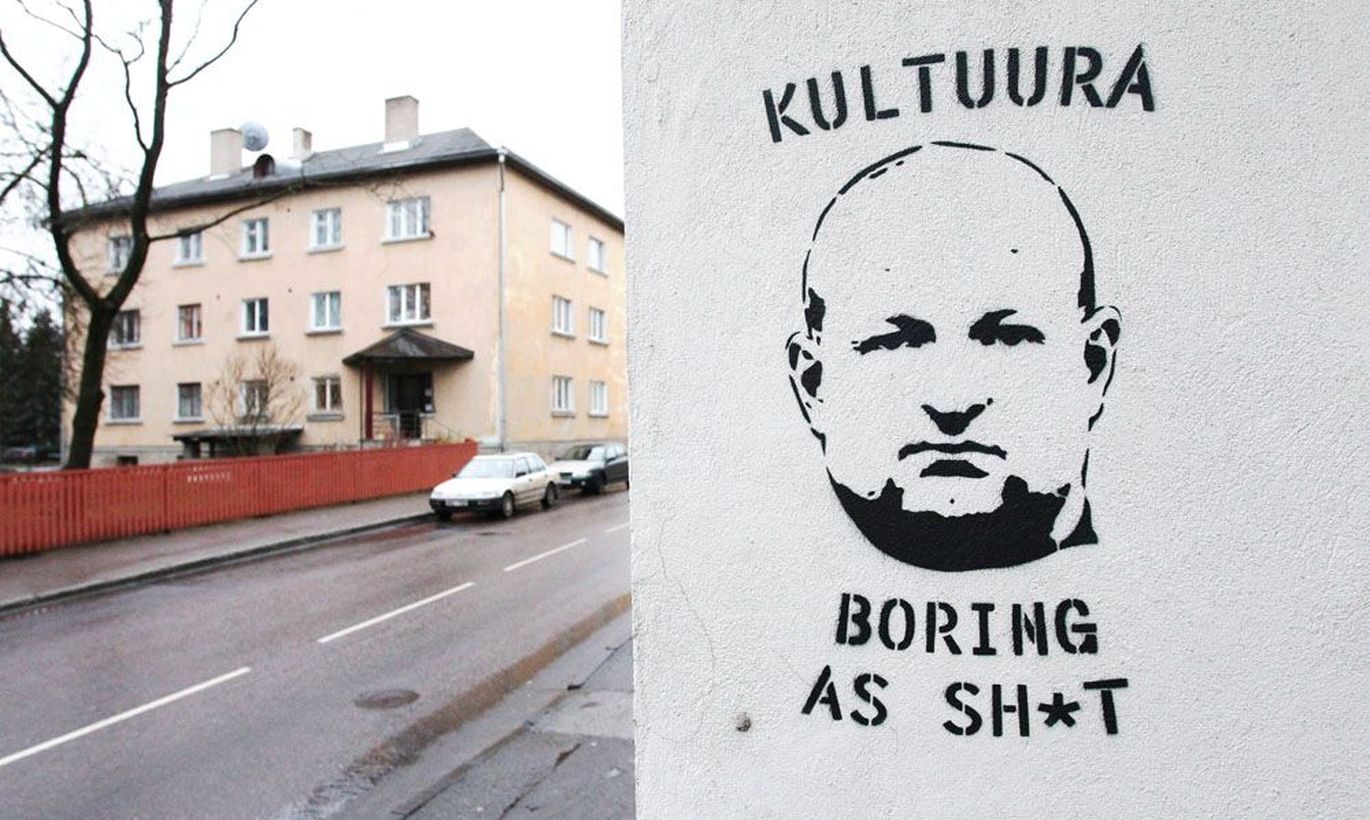 Ere Monday dawned, a message in the night by Kaur Kender announced his resignation as acting editor-in-chief at Sirp. Now, the paper is managed by editors Lea Larin, Tambet Kaugema and Tiina Mattisen.
In a joint declaration with editor Robert Kurvitz brought to Sirp by Mr Kender, the men substantiate decision by printing unpublished work of Andres Aule's – a grave mistake: «Failure on poetic level, that's the only mistake we made.»*
Is that the real reason, or just a pretext – final accord to the happening? As confirmed by Mr Kender to Postimees, this is the reason: «Text is sacred. A poet's text is sacred. Andres Aule might have shown us mercy; yet, this he didn't do. We had no choice.»
For Foundation Kultuurileht CEO Toomas Väljataga and chairman thereof Urmas Klaas, notice of Mr Kender's departure came as quite a surprise. At a crisis meeting yesterday morning, they decided: till the new editor-in-chief be found, Sirp will be managed by Lea Larin, Tambet Kaugema and Tiina Mattisen i.e. existing editors. 
In the work, Valle-Sten Maiste will also be included. Mr Maiste indeed announced, after the arrival of Mr kinder and the layoffs that followed, that he was leaving Sirp behind; even so, after the new twist of events, after yesterday and the day before, he's back – temporarily, at least. 
Kaur Kender will not be clean out of the picture, yet – the next issue is to go to print Wednesday night and, according to Mr Kender, he will be helping along a bit. There being some ordered texts of his, and some unfinished business.
One's for certain: this Friday, Sirp will appear in print. Secondly: the competition for fresh editor-in-chief will be announced, this very week. As promised by Foundation Kultuurileht chairman Urmas Klaas, visions of all participants/candidates will be made public. 
Even in the best case and good will, however, the new editor-in-chief will probably be in place around January. It will take time, we need to understand, to present ideas, for meetings with candidates, for decision-making.
Trying to summarise the current state of affairs at Sirp, from point of view of players, a following picture emerges: Mr Kender takes office; Mr Lang steps down; Mr Kender steps down; temporary editors are appointed; Toomas Väljataga and Urmas Klaas do not step down, reputation of both still damaged.
--------------------------------------
*) The latest edition of Sirp published review by Robert Kurvitz to unpublished book of verse Valge (White) by Andres Aule. Mr Aule, however, had not given consent to publish his verses. In a letter published on Sunday via Eesti Päevaleht online, Mr Aule said that, for this, acting editor-in-chief of Sirp ought to resign.
-------------------------------------
Urmas Klaas, chairman of Foundation Kultuurileht
The events have unfolded very fast and, in this situation, we must focus on appearing in print of Sirp and other publications by Foundation Kultuurileht, as well as to securing that work is not disrupted. Also, a competition needs to be organised for finding a new editor-in-chief for Sirp. It is deeply to be regretted that such a polemic situation has developed around the editor-in-chief of Sirp. When it comes to putting together the staff and other decisions related to personnel, this is the competency of the board. The resignation of acting editor-in-chief Kaur Kender came very suddenly, I read about it in the media. Regrettably, he was able to realise his vision in one issue only.
Toomas Väljataga, CEO of Foundation Kultuurileht
For me, this (Kaur Kender's resignation – edit) was indeed unexpected as on Saturday and Sunday I had no signals of such plans. And, verily it has already been declared publicly that there was going to be a competition for the editor-in-chief. The council should convene this Thursday, at 2 pm. There, probably, it will be decided regarding the tempo of the said competition. Even so, these are matters somewhat different: one thing being to proclaim the competition, the other – how the paper will be appearing, meanwhile.