The Sirp Saga: Toomas Väljataga «set up by Rein Lang»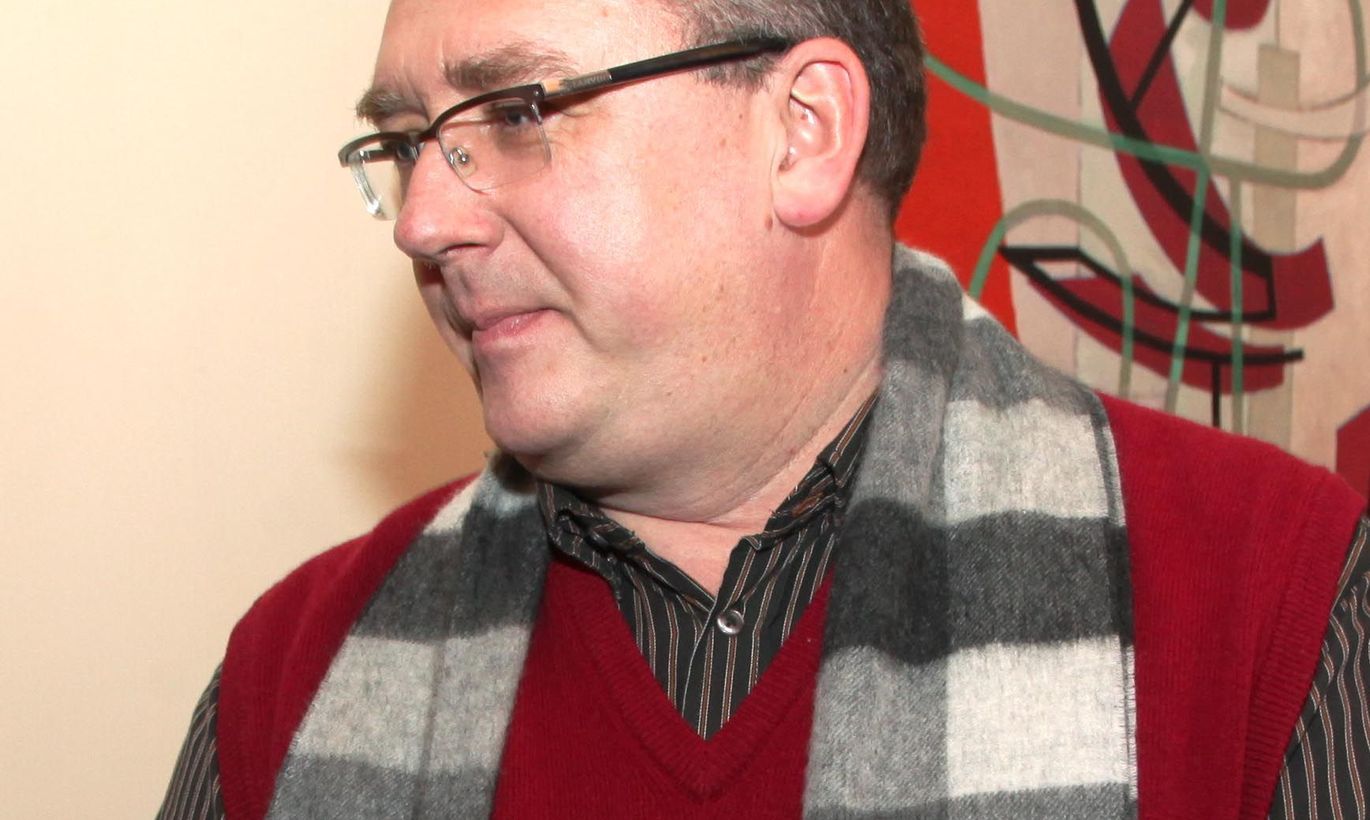 Culture ministry supported decision to confirm Kaur Kender as acting editor-in-chief of Sirp; as scandal erupted, Toomas Väljataga was left alone on battlefield.
Toomas Väljataga, CEO of Foundation Kultuurileht, confesses to Postimees that culture minister Rein Lang has acted ugly, abandoning him in the Sirp issue.
On Thursday, the last week but one, Foundation Kultuurileht chief Toomas Väljataga received and SMS from chairman of the foundation, Urmas Klaas: «Lang is ready to meet Kaur tomorrow, it would be good for you also to participate, I myself will be in Berlin tomorrow, I will let you know what time and where.» A day later, the meeting did take place: for starters, just Mr Lang and Mr Väljataga; then, Kaur Kender joined them. Towards the end, Paavo Nõgene, chancellor at culture ministry, also took a seat at the table. 
When describing the meeting, in Eesti Päevaleht and radio Kuku, minister Rein Lang has said they discussed increasing the honorarium fund for Sirp, Mr Kender having been included by Mr Väljataga by own initiative of the latter. This, in itself, is an advancement compared to a couple of days back when Mr Lang distanced himself totally from all things Sirp – now, Mr Lang admits, at least, that he had heard about Mr Kender. Regrettably, the minister gives a completely false impression of the content of the meeting.
In reality, the meeting did revolve around Mr Kender's vision for Sirp – it was known that Mr Kender would bring his own people into Sirp, that there would be lay-offs, that these would bring extra costs, and, among other things, Mr Kender wanted to replace all computers at Sirp.
It is worth repeating that it is the very Toomas Väljataga who employs and sacks Sirp's editors-in-chief; however, in his own words: «Before entering into a contract with Kaur, I did need to know if I had the ministry's backing for restructurings at Sirp.» For the meeting with Mr Lang, Mr Väljataga has also prepared a table regarding all eight employees at Sirp – names and sums of money it would take to lay them off. 
According to Mr Väljataga, this did not mean that all eight were planned to be sacked; the list was purely theoretical. «We just looked at the overall picture of the possible costs, and, among other things, the minister reprimanded me regarding the contract with Reet Varblane,» recalls Mr Väljataga.
Namely, Ms Varblane as art editor at Sirp had a fixed-term employment contract, meaning that her lay-off would be much more expensive than with others. At the same time, this means not that the talk was directly about lay-off of Ms Varblane; rather – such contracts were said to be a no-no.
«Lang said all eight could not be sacked as there was not enough money for that, he set us a money limit,» adds Mr Väljataga. Of definite names at Sirp, Mr Lang allegedly only asked about Marek Strandberg – What is he doing there? – and Valle-Sten Maiste, who was thoroughly defended by Mr Kender, explaining why he wanted to see Mr Maiste in his team. 
Thus, the picture is different than Mr Lang has presented, in public. Not that Mr Lang had, from the start, issued commands and directives; however, he was very much in the know, from the very beginning – and that's what Toomas Väljataga is upset about. «Among other things, I told Lang that if this (appointment of Mr Kender – edit) now comes into the open, there will be a certain furore; and I asked how I should react to that; to which Lang said that this was a decision by the board and council, but that the ministry supported it,» says Mr Väljataga.
Formally, all is correct; in essence, the ministry has lest the foundation's chief standing alone as the scandal has gathered steam. Mr Lang is giving the impression that he is not included and, so doing, paints a wrong picture of his role.
To this, chancellor Nõgene adds: «Change of staff, at Sirp, was carried out ugly.»
«Should you ask me if I was set up, then yes, that's exactly what has happened,» summarises Mr Väljataga. At best, this may be called a communication error – the topic became unexpectedly big and unpleasant, the culture ministry conveniently distancing itself. Mr Väljataga, however, was left without the promised backing.
The issue still remains, however: how, on Earth, did Kaur Kender suddenly come up as candidate for Sirp's editor-in-chief? Let's recall some facts. Deadline for editor-in-chief was September 6th. Five applications were filed, from Ülo Mattheus, Kaarel Tarand, Ivo Rull, Andres Ammas and Leo Martinson. A committee was compiled, meetings with candidates took place on October 8th and November 1st. Meanwhile, Mr Tarand withdrew his candidacy; regarding the rest, the competition was declared a failure.
Meanwhile, both Toomas Väljataga and Urmas Klaas also sought alternatives, whom to invite as candidates. One of these was Rain Kool, a journalist at Public Broadcasting; even so, Mr Kool declined, as did all others.
Toomas Väljataga recalls that, one evening the last week but one, he got a call by Kaur Kender who offered himself. From then, it all snowballed. Mr Väljataga met Mr Kender. Mr Kender prepared a vision. Then came a meeting of three – Kender, Väljataga, Klaas. Then the meeting with Mr Lang. All in a hurry, they essentially bypassed the Kultuurileht council.
«But this I can confirm: regarding Kender no pressure has been applied to me,» Mr Väljataga hastens to add. «Of course, I do also have my doubts regarding Kaur, primarily that maybe he will just get bored, at a certain moment; but the bunch does have passion, sincerity, eagerness. Brightness of eyes, like maritime proletariat.»
But how about the theory that Mr Kender is a Reform Party man; with him at the helm of Sirp, two birds can be killed with one stone: doing a favour to «our guy» and get rid of the current Sirp staff? Definitely speaking, two names have been named – Kristen Michal and Rain Rosimannus –, who are seen as authors of the Kender-scheme.
Mr Väljataga says he has not talked to Mr Michal and Mr Rosimannus about Mr Kender.
Meanwhile, the speed of it all looks suspicions. Yesterday's Päevaleht quoted former Sirp editor Valle-Sten Maiste as saying that top Reform Party politicians forced decisions upon Toomas Väljataga. Mr Maiste says he has correspondence to prove that.
Toomas Väljataga denies any pressure and e-mails of that order. To the knowledge of Postimees, it was his brother Märt Väljataga (editor-in-chief of the journal Vikerkaar – edit) who wrote to Mr Maiste. Indeed. Märt Väljataga assures Postimees he was the one writing to Valle-Sten Maiste, mentioning Mr Michal and Mr Rosimannus; even so, he adds it was merely a copy-paste piece from an Eesti Päevaleht interview, with a question mark by him – not a definite claim that this was how things were. Still, while stating his ignorance in the matter, he is surprised at how fast things developed with Mr Kender rising to lead Sirp, and the speed of agreement by culture ministry. This raises doubts. Are the doubts founded? Who knows. Surely, however, the ministry has done a poor job managing it all, conveniently diminishing its role and thus taken advantage of Toomas Väljataga.