Please note that the article is more than five years old and belongs to our archive. We do not update the content of the archives, so it may be necessary to consult newer sources.
Monument to fallen in Afghanistan moved to Paldiski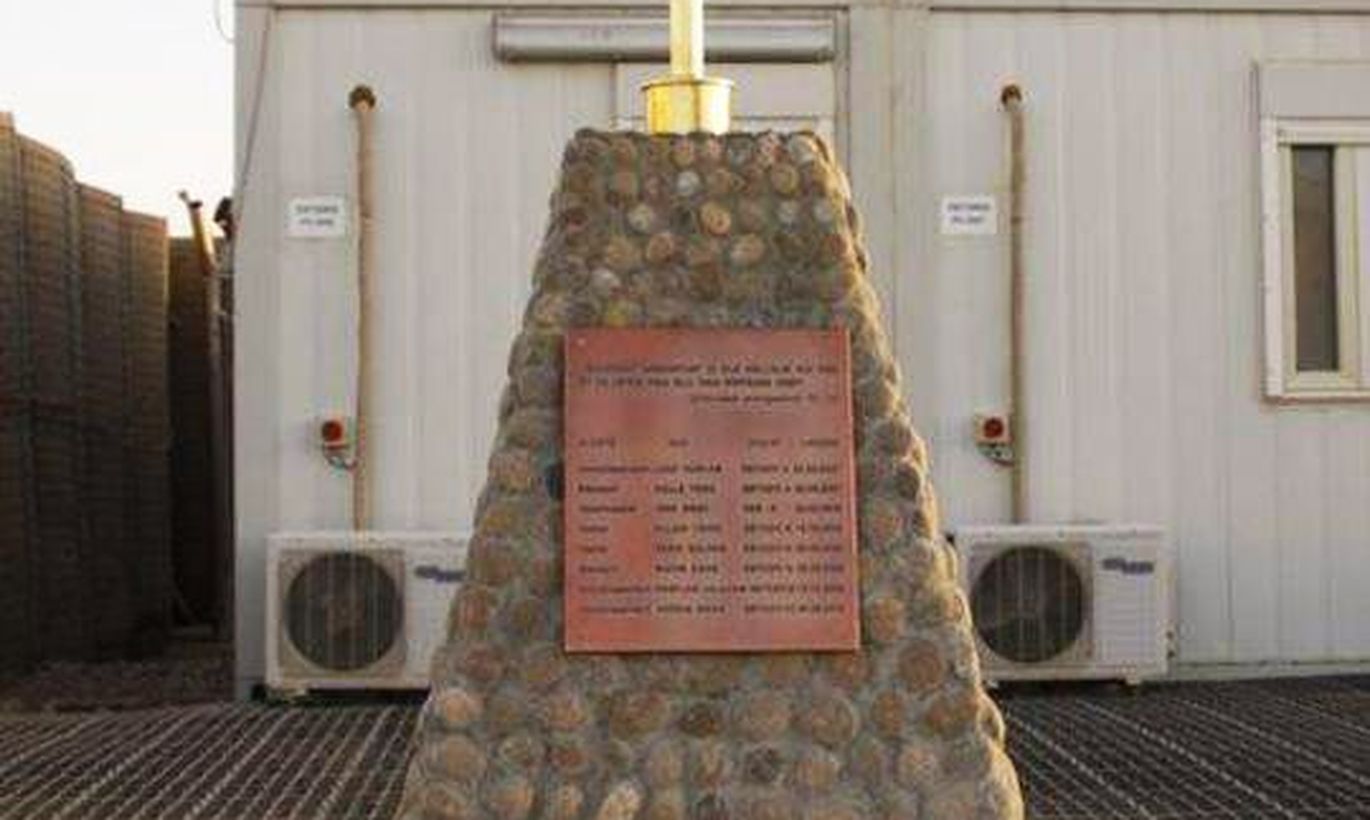 Commander of the Defence Forces, Major General Riho Terras, on visit to Afghanistan since Monday night, assisted by Estonian soldiers serving in Afghanistan, yesterday removed the cross and plaque bearing names of the nine fallen from the monument at Camp Bastion; the elements of the monument will be transported to Estonia and will, in April 2014, be erected in vicinity of 1st Infantry Brigade, in Paldiski.