Editorial: own choice of Georgia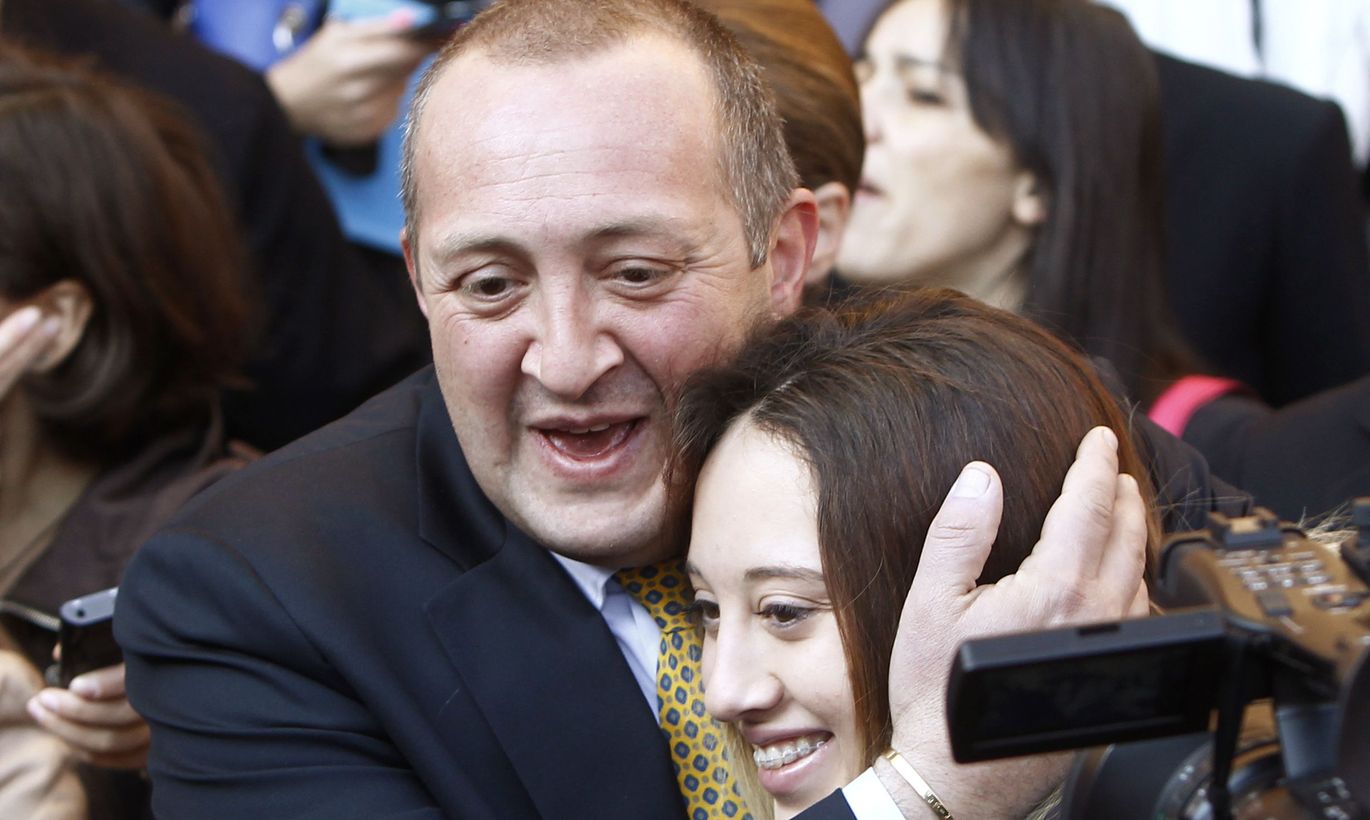 For its fresh president, Georgia has elected Giorgi Margvelashvili, an ally of current Prime Minister Bidzina Ivanishvili. To understand the weight of what has happened, we offer a brief glimpse into the past.
At the end of 1991, Zviad Gamsahhurdia – elected President that very year – was removed by Eduard Shevardnadze, via an armed coup. Mr Shevardnadze was forced down at elections in 2003, pressurised by the Revolution of Roses. Even the powers of up-to-now President Mikheil Saakashvili were suspended since November 2007 to extraordinary elections in January 2008, due to popular unrest.
The pattern is clear: even quite recently change of power in Georgia has been violent or close to that, with election results bringing people unto the streets.
Nevertheless, Mr Ivanishvili's stepping into Prime Minister's office, last year, happened peaceably – even though, prior to elections, 200,000 came out in his support. The fact that yesterday's elections were peaceful as well shows that, in Georgia, democracy is maturing.
Political forces have attained a measure of balance; the people's trust towards institutions being high enough for elections to be legitimate and physical settling of accounts, be it with guns or roses, no longer the topic of the day.
Naturally, in the days to come, tidings from Caucasia need to be carefully followed. The power shift was not party-based, European style; rather, it was networks-based – the society simply being different.
Mr Saakashvili is being accused in abuse of rule of law, while in power. By this, a large part of citizens have been turned against him. Thus, according to Prime Minister Mr Ivanishvili, launching a court case against Mr Saakashvili, once his office expires, is not excluded. Notably, many allies of Mr Saakashvili's are already behind bars. According to Mr Ivanishvili, an investigation is needed into Mr Saakashvili's possible involvement in the death of Prime Minister Zurab Zhvania in 2006, as well as the dispersing of a demonstration in May 2011.
As confirmed by Mr Saakashvili himself, on Election Day – yesterday – he is not intending to leave the country. Meaning: he stands ready to bear responsibility. It is up to the West, now, to see that the powers-that-be guarantee justice.
Estonia, however, ought to remember: in democracy, it is not persons that are supported, rather the institutions. The will of a nation executed via free elections – no manipulations have been reported by observers – is to be honoured by other countries as well. States with strong and functioning democracy ought to be in Estonia's interests, meaning: whatever the background of political powers elected, this is up to the country's own electorate.