Kross declared international fugitive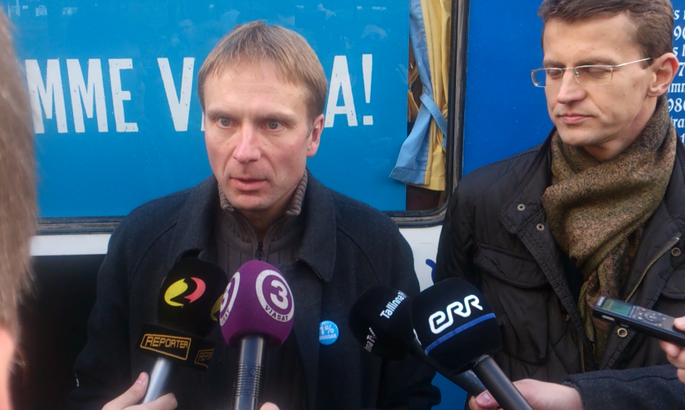 On Friday, Eerik-Niiles Kross, the IRL candidate for Mayor of Tallinn, was declared a global fugitive by the international police organisation Interpol.
Interpol, having for a long time ignored request by Russia to list Mr Kross among international fugitives – due to political nature of accusations – suddenly changed its mind last Friday, setting Mr Kross up, officially, on its website as a  «wanted» man. 
As the reason for Mr Kross being fugitive, Interpol cites organising piracy. It remains unclear, for the time being, whether Interpol has received additional data from Russia confirming alleged guilt by Mr Kross, or whether the organisation has simply adopted a differing stand regarding political motives behind Russia's request.
In theory, fugitive status means Mr Kross should not travel outside of Estonia, in order to avoid being arrested. As long as Mr Kross stays in Estonia, he can feel safe. Pursuant to legal assistance agreement between Estonia and Russia, neither side shall extradite its citizen to the other.
«What would be possible is to transfer enquiry, as also asked from Russia by Estonia; however, Russia has shown no willingness for that whatsoever,» senior public prosecutor Heili Sepp told Postimees.
According to Ms Sepp, Estonia has conducted as thorough research as possible in the so-called  Arctic Sea case, in cooperation with various countries; among other things, Estonia has requested evidence gathered by Russia via letters rogatory. «Prosecutor's Office is of the opinion that evidence gathered so far in the Estonian criminal case and the information obtained from Russia provide no basis to accuse Mr Kross in seajacking,» assured Ms Sepp.
According to Reijo Valgjärv, criminal information chief at Central Criminal Police, permission to declare Mr Kross an international fugitive was issued by a data procession inspection committee at Interpol.
Mr Valgjärv said that Interpol as an international criminal police organisation has created a database for searching for people or simply determining their location. Into the said database, officials of any member state central bureau may enter search announcements regarding persons falling into fugitive status in their countries i.e. persons regarding whom suspicions have been filed or charges brought.
According to Mr Valgjärv, the data are checked – prior publication – by an independent committee at Interpol, should there be slightest suspicion that the case might be of political, racial or military nature.