Fight on for very last voter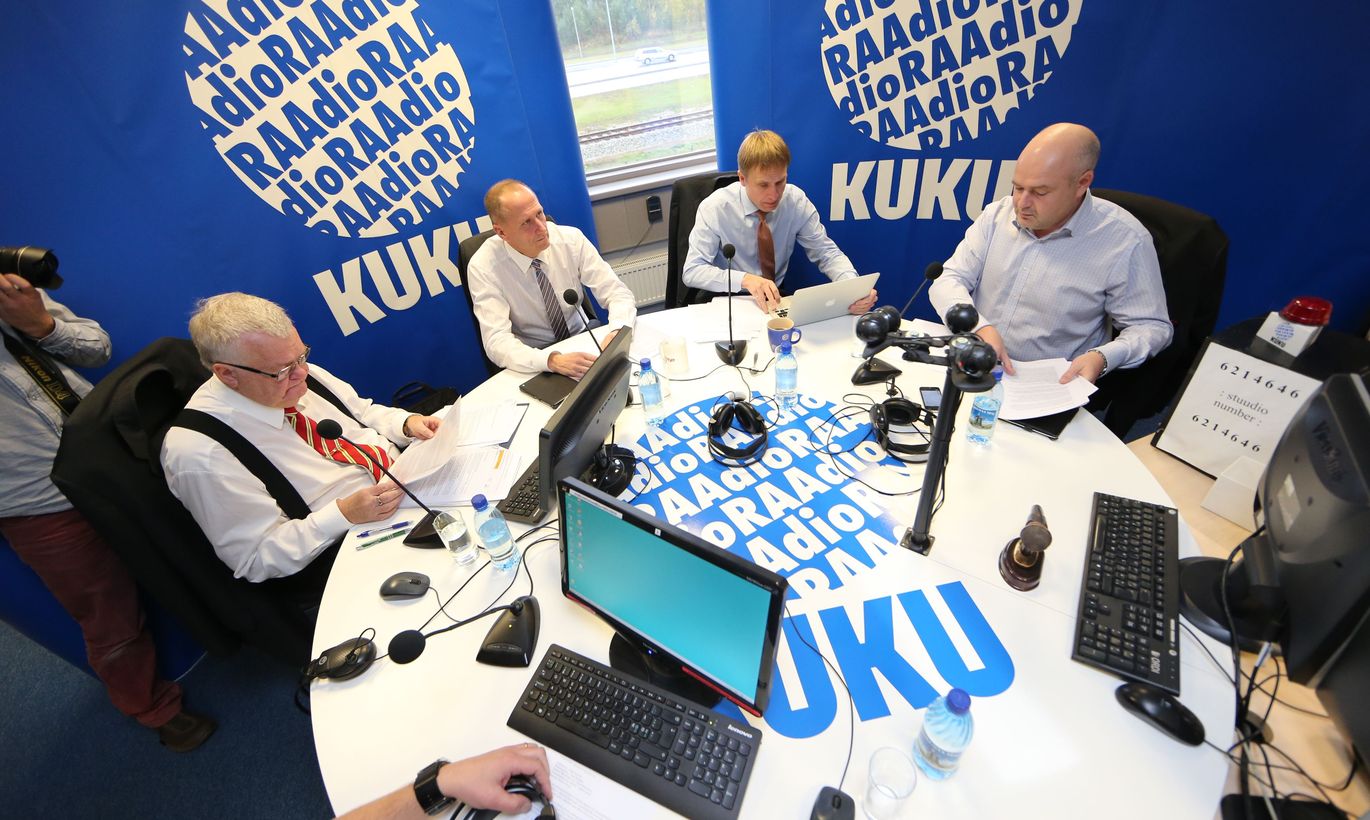 According to Emor poll ordered by National Broadcasting (ERR), Centre Party is supported by 50 per cent, IRL by 20 per cent, soc dems by 15 per cent and Reform Party by 8 per cent of voters, on threshold of local elections. Even so, the Emor figures contain a twist tuning Centre Party lead down and offering opposition brighter options.
Namely, the support percentage is two questioning-periods' average (September 25th to October 2nd; and October 9th to October 15th.
In other words, the average is based on voters' opinions at the end of September and mid-October. However, viewing the two periods separately, interesting trends are revealed.
For instance: Centre Party support in Tallinn – 55 per cent at end of September, and 44 per cent in mid-October, averaging 50 per cent. Thus, the downhill trend is obvious.
IRL's support at end of September – 17 per cent; in mid-October 23 per cent. Averaging 20 per cent. The trend being upwards. 
Between the two periods, both soc dems and Reform Party showed slight falls, from 17 to 14 and 9 to 6 per cent, respectively.
A glance at smaller parties and election coalition reveals they have no business to Tallinn City Council. Mart Helme of the Conservative People's Party may be popular and a couple of months ago it felt like they might stand a chance. According to Emor, they're out.
The coalition Vaba Tallinna Kodanik (free Tallinner) is doing slightly better, but hardly threatening the council threshold, according to Emor's Aivar Voog.
In the middle of October, the Tallinn deal was this: Centre Party 44 per cent, three opposition parties 43 per cent. Gonna get tough.
At the moment, Centre Party support is clearly weaker that at last elections four years back; According to Emor, in 2009 Centre headed into elections with support of 54 per cent and did indeed harvest 53.5 per cent. The three oppositionists then settled for 38 per cent of votes. This points to things getting surprisingly tight, in Tallinn.
According to Aivar Voog, Centre Party is running out of clear lead. There is a chance they will lose out to opposition, in Tallinn. For neither side, the victory will not be by a large margin.
Vital indeed, now, for parties to pull their fans to the ballot boxes.
«Now, really, every vote counts,» says IRL secretary general Tiit Riisalo.
IRL's final campaign effort is aimed to get the people moving – via ads, media comments, and social media. Having voted, spur a friend to go!
Same goes for other parties – Reformists also mobilising their forces.
Broadly speaking, the support follows same trends nationwide. Centre party, according to Emor, declining from 34 per cent to 24 per cent, over the abovementioned time periods.