Ilves met with Saakašvili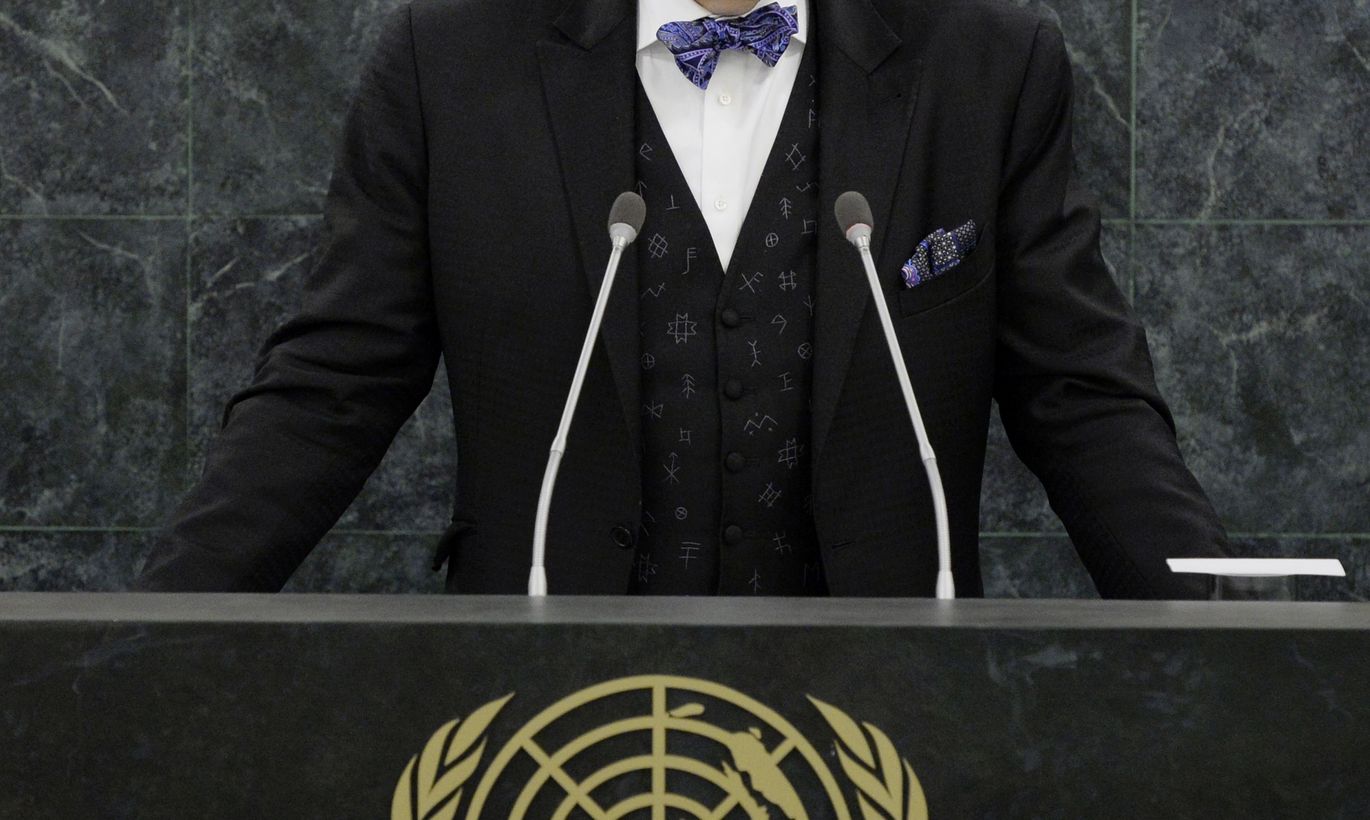 President Toomas Hendrik Ilves, who is attending the opening week of the 68th General Assembly of the United Nations (UN), met in New York with the President of Georgia, Mihheil Saakašvili, and took part in a discussion concerning Ukraine, which was organised by Poland.
Presidents Ilves and Saakašvili discussed issues related to the election of President that will take place in Georgia in October.
«Georgia's political and economic reforms together with your steps towards a country based on the rule of law have been impressive and all friends of Georgia hope that this will continue,» told the Estonian Head of State, voicing his support, once again, for the initiation of association and trade agreements between the European Union and Georgia at the Eastern Partnership summit in Vilnius, this November.
According to President Ilves, part of the integration with the European Union involves compliance with the principles of a state based on rule of law and a communication process between the power-holding and opposition parties, which involves regarding each other without vengeance or violence, as: «Yesterday's opposition may form a government today, just like today's government may become opposition tomorrow.»
The Estonian Head of State took part in a discussion about Ukraine organised by the President of Poland, Bronisław Komorowski. The discussion focused on Ukraine's European perspective and related challenges. The leader of Ukraine, Viktor Janukovitš, was also present at the discussion.
«The European Union must support Ukraine in times of political and economic pressure, resulting from its wishes to move closer to the European Union,» stated President Ilves, while encouraging Ukraine to move on with European reforms that show the future path of the country. «The plans for the Eastern Partnership summit in Vilnius, this November, include the signing of association and free trade agreements with Ukraine that serve to show that both Ukraine and the European Union confirm – every country must have the right to choose its own way, freely.»
Yesterday, President Ilves also gave a speech at Columbia University, which belongs to the Ivy League group of the best universities in the USA and is also alma mater of our Head of State. The Head of State gave a presentation within the World Leaders Forum series of lectures; he focused on cyber defence and Internet freedom, and met with the Dean, James J. Valentin.