Why state dislikes Leedo's ferries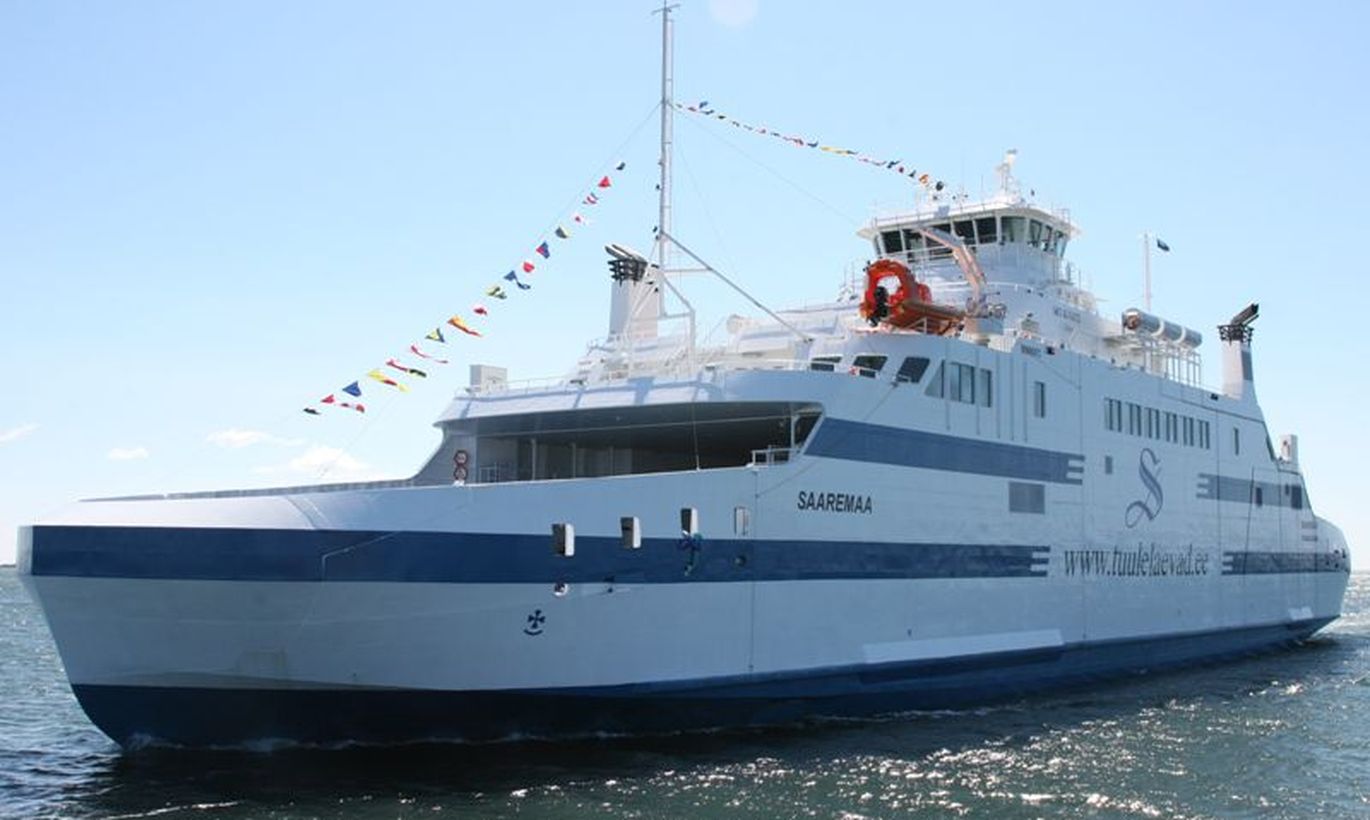 Multiple firms, ownership relations and obscure money schemes show behind ferryboat shuttling between islands and mainland.
Ten plus years ago, relations between state and Saaremaa Laevakompanii could be worded as follows: Estonian state pays for formation of Vjatšeslav Leedo's private fleet. Such conclusion was drawn by PricewaterhouseCoopers, in an analysis. Not illegal, but illogical indeed. Back then, solving the situation was more than Estonian state could handle. Now, as reported by Postimees two weeks ago, ministry of economy takes another try.
The problem remains precisely the same: the state pays subsidies for passenger carriage; the very money is used by private companies to buy out ferries. On Friday, a scheme was drawn by Äripäev, showing the money flow from one company to another – the chain beginning with state subsidies and ending with ship-owners. In between, various links of differing relations fill the gap.
Let us begin by where the funds flow in. Last year, €15.57m of subsidy money was paid by Estonian state, for ferryboat operations between islands and mainland. 
The money went to private limited company Väinamere Liinid – they operate the berries, caving a contract with the state. Väinamere Liinid, in its turn, paid €18.2m of ferry rental money to its parent company Saaremaa Laevakompanii (SLK). SLK, 100 per cent owner of Väinamere Liinid, belongs to Vjatšeslav Leedo in its fullness.
However, SLK does not own the ferries, paying rent to three private limited companies: Paxton Assets, Reyna Trade, and Dagenhart; each gets €4.355m, €13.065m all in all. According to annual report of 2012, here is a contradiction – while SLK paid €13.35m rent, reports by Paxton, Reyna and Dagenhart reveal they received €13.065m. This would be a difference of almost €200,000.  Just saying...
Paxton, Reyna and Dagenhart are all owned by three men: Vjatšeslav Leedo (40 per cent), Olav Miil (30 per cent), and lawyer Armand Reinmaa (30 per cent). Various publications have speculated that behind Mr Reinmaa stands the real estate businessman Richard Tomingas.
But the story keeps getting muddier, as, in reality, Paxton Assets, Dagenhart and Reyna Trade are not ferry-owners, rather lessees thereof. Reyna Trade receives €4.355m from Saaremaa Laevakompanii, for the ferryboat Hiiumaa; itself paying rent expenses of €3.2m a year. Hiiumaa belongs to a German company called Saaremaa Ferry Zweite Schiff­fahrts GmbH & Co. KG.
The same kinds of schemes and sums surface with Paxton Assets and Dagenhart – they rent and lease out the ferryboats Saaremaa and Muhumaa, respectively. Saaremaa's owner id a German company, this time named Saaremaa Ferry Erste Beteiligungs GmbH & Co. KG.
As Muhumaa's owner, most sources quote the Malta listed Saremaa Investments Ltd. From here on, however, slight contradictions start, in documents. According to Germany's commercial register, Saaremaa Ferry Zweite Schifffahrts belongs to a German company called Saaremaa Ferry Erste Beteiligungs, which in turn belongs to M&V Laevad owned by Olav Miil.
As stated by annual report of M&V Laevad, a company included in Estonian business register, claims they are owners of  Saaremaa Ferry Erste Beteiligungs; even so, according to Estonian business register, Saaremaa Ferry Zweite Schifffahrts rather belongs to V&M Laevanduse Osaühing – the latter also owned by Olav Miil.
Estonia's and Germany's commercial registers provide somewhat differing information regarding the legal bodies.
A relationship even more complex comes into play with the ferryboat Muhumaa and the company Saremaa Investments Ltd. The latter is supposed to be Muhumaa's owner and itself to belong to a company called Taali Grupp, also owned by Olav Miil. Taali Grupp's annual report reveals that, in March 2012, it acquired 100 per cent ownership of Saremaa Investments Ltd. In some sources, the name is Saremaa Investments I Ltd.
Meanwhile, the international certification company Det Norske Veritas lists Saaremaa Laevakompanii as owner of the Muhumaa ferry. Det Norske Veritas not being a random bystander, as all three ferries are DNV-class vessels to be certified by Det Norske Veritas. The latter lists the aforementioned German company as owner of the other two vessels – in the case of Muhumaa, for some reason, Saaremaa Laevakompanii stands written as owner.
The Saaremaa Laevakompanii CEO Tõnis Rihvk tells Postimees, in response to an inquiry, that they – meaning SLK – are not owners of Muhumaa. Hearing this, bystanders are immediately reminded of certain interviews by Tõnis Rihvk, like this summer when, on the one hand, he talked about SLK's losses, on the other hand adding what a bad solution sales or leasing out some new ships would be. If you are not the owner, why talk about sale? one might ask.
Behind the financing and relations regarding the ferries, there lays quite a can of worms (i.e. companies). Formally, Olav Miil looks like the owner of all said ferries; nevertheless, as revealed by annual reports, most of the companies are entangled in all kinds of relationships, liabilities and claims – so one cannot be too sure.
Neither is it clear, regarding the chain of firms, who and how takes out money. As calculated by Äripäev, for instance, Olav Miil's Taali Grupp pays about €7m worth of bank loan and interest money for the three ferries; Saaremaa Laevakompanii – at the other end of the chain – pays over €13m rent for the three vessels. What is the role, in this chain, played by Paxton Assets, Dagenhart and Reyna Trade belonging to Mr Leedo, Mr Miil and Mr Reinmaa (Mr Tomingas?)? Reports reveal that they have both received and provided loans from/to owners and related parties. Among other things, the three companies paid €1.6m of consultation fees to somebody, in 2010.
It is because of such complexities, probably, that the state and economy ministry suspect that some intermediaries take out money, the scheme thus being repeated wherein a private fleet is being built using state subsidies.