Alcohol dependence is undertreated in Estonia - specialist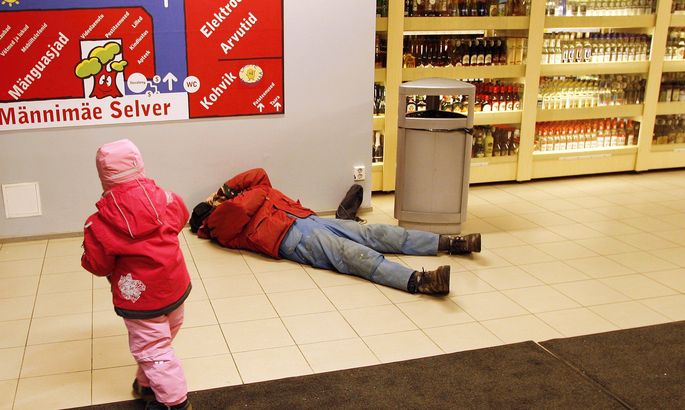 Alcohol use disorder is the most undertreated medical problem in Estonia, says Jaanus Harro, University of Tartu professor and councillor at the executive committee of the European College of Neuropsychopharmacology who steers an international conference on alcohol dependence in Tallinn on Friday.
Harro says it is necessary to understand that the dependence disorder is a chronic disease and has to be treated accordingly. In his words, problems with alcohol are more widespread than people realize. «We are among the countries that consume the most alcohol, but we can't stay there for long because there are few of us - the scenario is that we either disappear from the scene of history or start drinking less,» he underlined.
Around 60,000 Estonians, 11 percent of working-age men and 12 percent of working-age women, are estimated to be alcohol dependents. Less than 10 percent of them are receiving treatment for their problem. In 2011, 1,440 alcohol-related deaths were recorded in this country, of them almost 80 percent among men in whose case death from drinking mostly occurs at their most productive age.
«On the one hand, it is lack of public interest and people's attitude towards this disease as a result of which dependents are not even aware of the possibility of seeking help. On the other, we do not have at present enough institutions dealing with the problem of alcoholism,» the professor explained.
He said that, looking at statistics, the question of treatment is one of the fields in which state intervention is most urgently needed, because alcoholism means next to harm to a concrete person's health also unemployment, a higher crime rate, family violence and many other problems.
At the conference held at the Kumu Art Museum in Tallinn specialists from Estonia and the UK are discussing alcohol dependence-related matters.