Georgia's prime minister, who announced quitting politics, to visit Estonia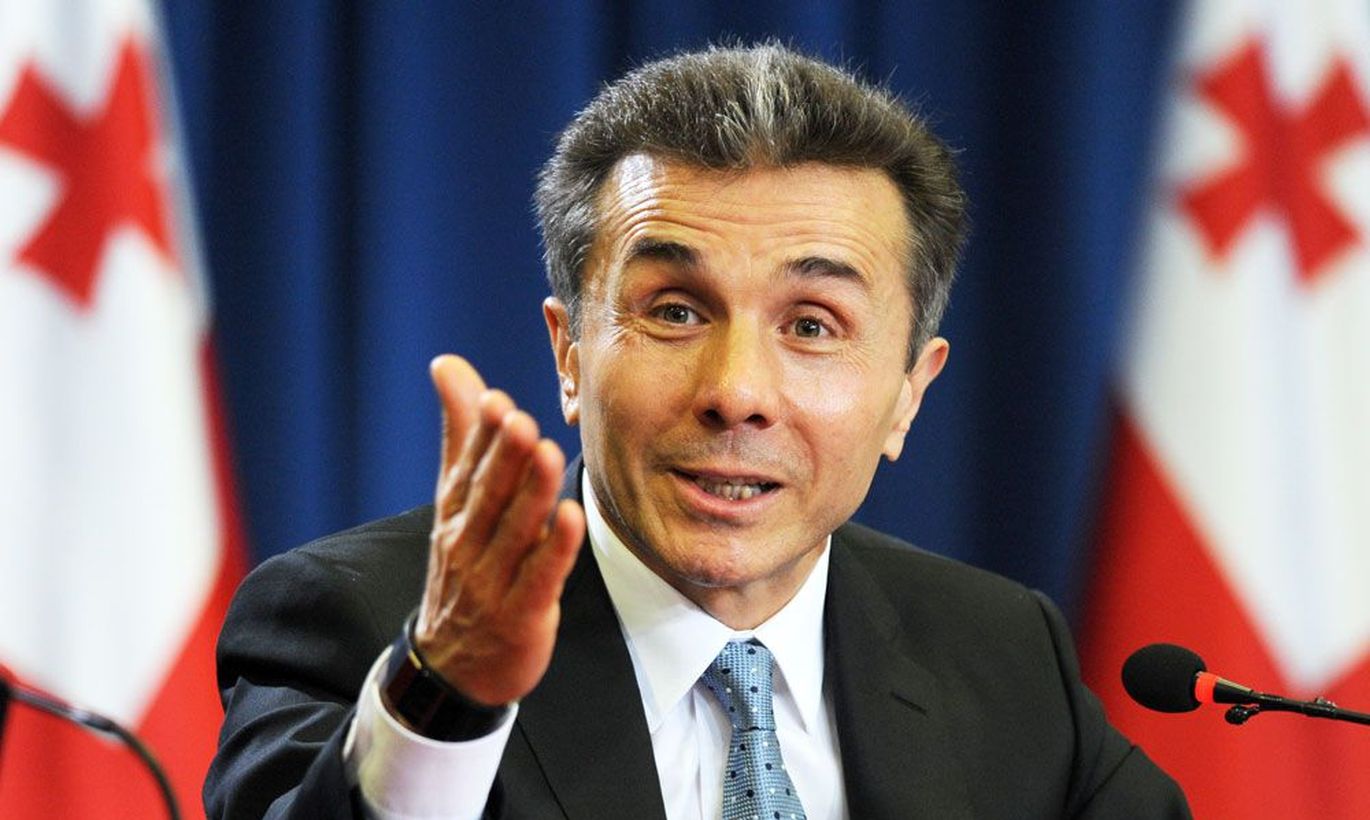 Georgian Prime Minister Bidzina Ivanishvili, who on Monday announced his imminent withdrawal from political affairs, is about to make a two-day visit to Estonia on Sept. 8 and 9.
Ivanishvili is scheduled to arrive in Estonia on Sunday and meet here in the course of two days with President Toomas Hendrik Ilves, speaker of the Riigikogu Ene Ergma, Prime Minister Andrus Ansip, Foreign Minister Urmas Paet, Minister of Economic Affairs and Communications Juhan Parts and governor of the Bank of Estonia Ardo Hansson, spokespeople for the Foreign Ministry in Tallinn told BNS.
The topics to be discussed are Estonia-Georgia relations, the situation in the neighborhood of both countries, Georgia's Euro-Atlantic integration and the latest developments in Syria, Egypt and the Middle East.
The Georgian prime minister will also visit the ICT Demo Center, the Muuga harbor, and lay a wreath to the monument to the victory in the War of Independence.
Ivanishvili will be accompanied on the trip by the minister of economy and sustainable development, Giorgi Kvirikashvili, the minister of foreign affairs, Maia Panjikidze, and the state minister for European and Euro-Atlantic integration, Aleksi Petriashvili.
The Estonian minister of economic affairs and communications and the Georgian minister of economic affairs and sustainable development are to sign an agreement on tourism cooperation between the two countries.
The last time a Georgian head of government visited Estonia was in September 2009 when then PM Nikoloz Gilauri made a visit here. The Estonian prime minister last visited Georgia in 2008.
Ivanishvili published an open 15-page letter on Monday in which he announced that, after stepping down, he intends to become "an active member of society."
«In today's situation, my functions can be determined in three sectors. The first function as a statesman is to be prime minister. The second one, political, is to be the leader of the political coalition Georgian Dream, and the third one, social, to be an active citizen. I intend to abandon the first and the second ones, the state and political functions, and direct all free resources toward serving the social function,» Ivanishvili said according to Interfax.
Ivanishvili said he believes he has performed the state and political functions more or less well, and his friends from the coalition will better continue the cause he started. As for the social function, «the scope of activities here is huge,» he said.
Ivanishvili said he would announce the specific date when he will leave beforehand, but only after Georgia holds presidential elections in October.
«I will step down after I am convinced that nobody can change the course we have chosen, and then Georgia will be developing in a stable way,» he said.
He said however that he may return to politics if this will benefit the country.
«I think there is no need for my return to active politics,» Ivanihsvili said.