Soc dems find forgotten €42,000 ad bill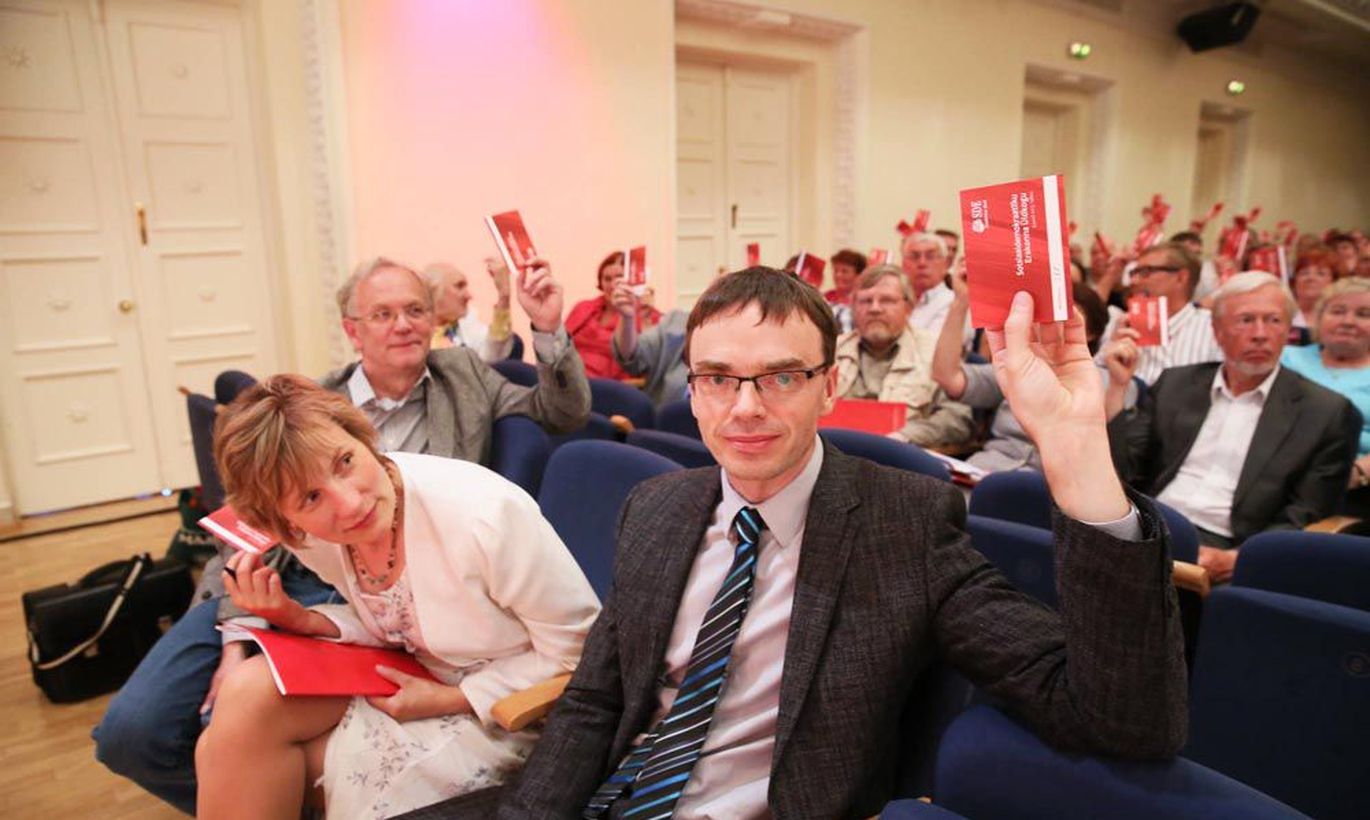 Following query by Riigikogu's committee for monitoring party financing, Estonian Social Democratic Party (SDE) stuck a €42,000 advertisements costs invoice into 2011 declaration.
The cost of soc dems' TV ads have been an issue since the year started; even so, the discussion has been constantly delayed in the committee, proceedings thereof weary and tedious. Committee member Kert Karus (IRL) expressed hopes the topic will not be allowed to fizzle out any more. «In my estimation, soc dems have hidden their campaign expenses. They have declared the campaign costs smaller that spent, in reality; thereby the soc dems have been hiding data that ought to be public and transparent,» Mr Karus told Postimees.
On July 23rd, the committee asked detailed 2011 TV ads data from all political parties, in order to assess options, to compare and to more specifically analyse volumes of advertisements. Among others, SDE also filed, at the end of the working week, an amended campaign costs report, to which – as compared to the former one – an €41,692.07 invoice paid for TV ads production has been added.    
The said document has been shown in the party's books and annual report as «other advertisement costs»; even so, it had been left out of the electoral campaign report. As explained by the party, the error happened due to the fact that, in 2011, SDE chart of accounts made no distinction between electoral and general costs; the electoral campaign declaration with its supporting reports were compiled manually.
Thus, SDE spent €726,926.91 for electoral campaign, and not €685,234.84 as declared, i.e. six per cent more. Accordingly, €55,815.09 were spent on production of TV ads, and €252,693.20 to broadcast them.
According to Mr Karus, the soc dems TV ad proceedings have been delayed by the committee chairman Ardo Ojasalu and deputy chairman Kaarel Tarand. «Up until this topic, Mr Ojasalu has never shown signs of bias or lack of professionalism. Now, however, the trustworthiness of him and Mr Tarand has diminished in the eyes of me and several other members of the committee,» said Mr Karus. Still, in his estimation, this will not cast doubt on the capabilities and trustworthiness of the committee as a whole.
According to Ants Leemets (Reform Party), the surprise finding of an undeclared campaign bill will definitely breed fresh doubts regarding soc dems' 2011 TV-campaign costs. «The doubts referred to by media, and still not addressed, considerably exceed €42,000,» added Mr Leemets.
Committee chairman Ardo Ojasalu (SDE) said that the committee will form an opinion about the SDE TV ad cost issue during its next session on September 18th. «As a member of the said party, however, I am disappointed that the party is unable to keep its finances in order and that such stupid slip-ups happen,» said he.