Gold table circle disclosed as pyramid scheme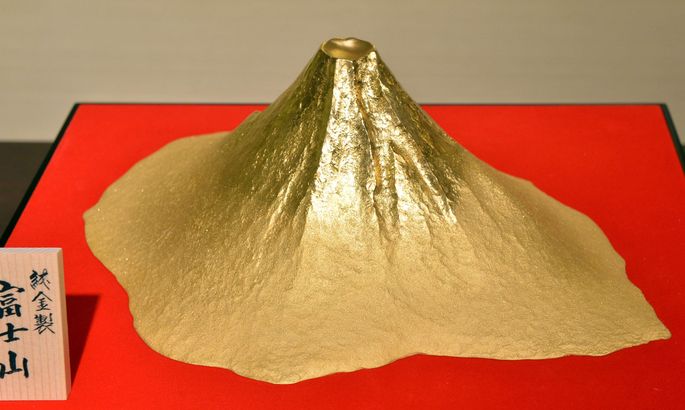 In March, Postimees wrote on Emgoldex gold scheme, increasingly recruiting Estonians. Consumer Protection Board, having examined the business model, has reason to believe it to be a forbidden pyramid scheme.
«As further evidence comes in, we will launch misdemeanour procedures towards the company,» assured the board's communications expert Kadri Paul.
In Estonia, a couple of hundred people may be involved in the scheme. Active recruiting took place in Tallinn, one location being an eatery in Kristiine Centre, where the opportunity to make money was introduced on certain days.
Pyramid sales scheme is a sales scheme where a consumer pays for the opportunity to be recompensed mainly for recruiting other consumers, not for sale or use of products or services, explained lawyer Karmen Turk. Pyramid schemes are built on the sole idea of every recruit luring increasing numbers of people into the scheme, hoping for huge gains.
As revealed by the Emgoldex website, it is an Internet-store registered on the territory of United Arabian Emirates by the German company Gold & Silver Physical Metals, aimed at trade with investment gold. According to those involved, Emgoldex in an investment opportunity, not a pyramid scheme.
For starters, a person desiring to join needs to have €540 of spare cash and minimum two companions willing to also invest the same amount – and to also find two extra persons. In exchange, they are promised gold for €3,500.
For the €540, people purchase themselves a seat at the Emgoldex interactive gold table, which looks like a four level pyramid needing 15 people to fill it up. On the fourth level, there is one person, with eight on the «ground floor».
All new recruits will get a seat on the ground floor. To earn gold, the fourth level needs to be achieved.
«All buyers need to pass the four levels of the table. This is the circle. Upon exit from the gold table, compensation is earned – the circle ends and the orderer on level one will receive bonus in gold bars,» adds the website.
The person who received the €3,500 bonus exits round 1. The remaining bunch will be split in two and work continues to get eight persons unto level one.
Those formerly on level three, nor move unto level four. From level two, people are promoted to level three etc. Should anybody fail to find the two new members required, the whole gold table is in standstill.