Eighteen Estonian municipalities to merge into 7 this year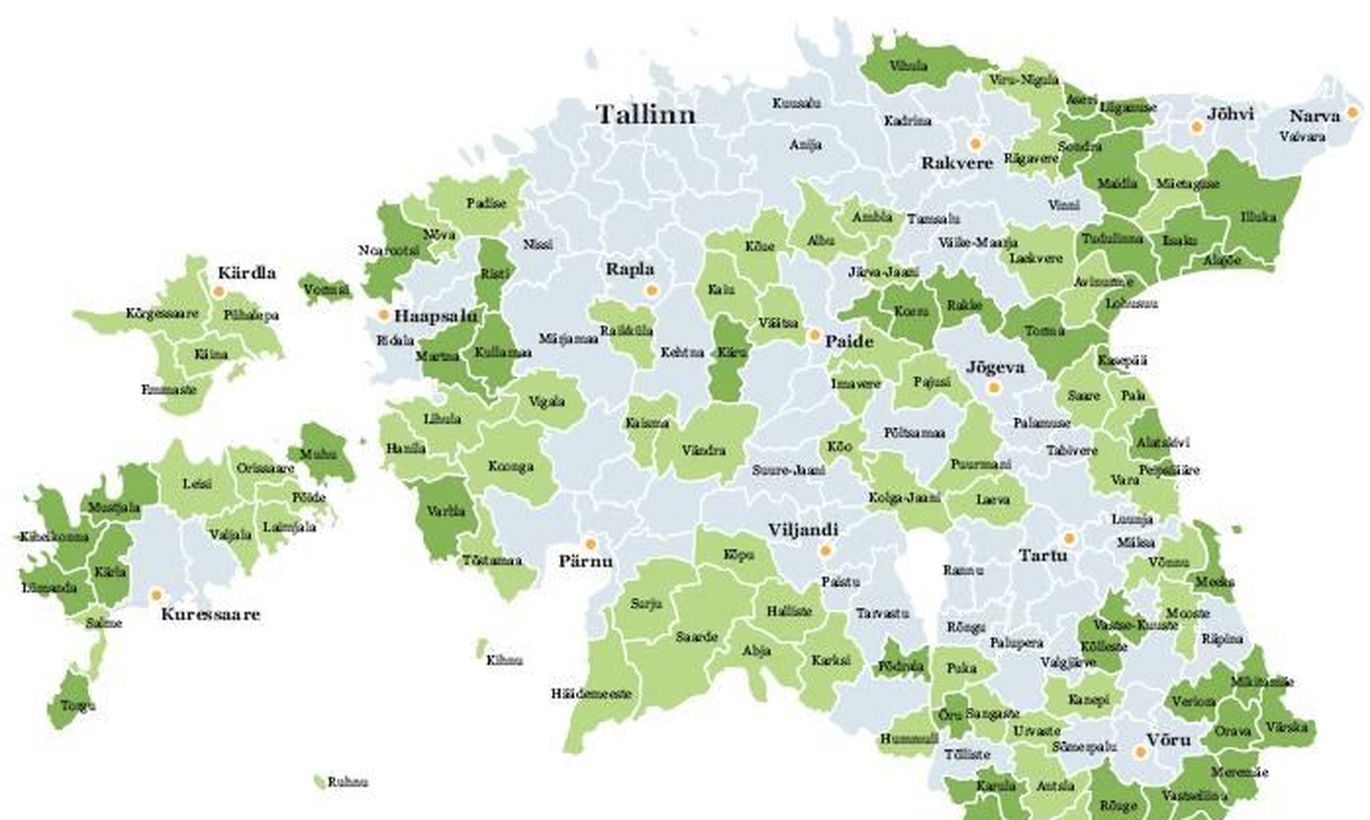 Eighteen municipalities in Estonia are set to merge this fall to form seven new local government units, leaving Estonia with 215 local government units when the process is completed.
The biggest of the new municipalities would have over 10,000 and the smallest 3,400 residents.
The bills endorsing the mergers of 18 municipalities into seven new units in the local elections of this October are to be tabled by Regional Affairs Minister Siim-Valmar Kiisler at the government meeting on Thursday.
The biggest of the new municipalities would be the municipality of Polva, to be formed as a result of unification of the southeastern regional capital Polva and the surrounding rural municipality, with a population of 10,100, and the Viljandi municipality formed by merging the municipalities of Parsti, Paistu, Saarepeedi and Viiratsi, which would have 10,000 residents.
With a population of 3,400, the Luganuse municipality in East-Viru County, to be formed through merging Pussi town with the rural municipalities of Maidla and Luganuse, will be the smallest.
«The leaders of these 18 local governments have made bold decisions which didn't always come easy. They have put the region's development and the interests of their residents in the first place and they deserve recognition for it,» the minister said.
Half of the 215 towns and rural municipalities to be left in Estonia after the October polls have fewer than 1,762 residents at this point and 42 have a population smaller than 1,000.
The regional affairs minister has started prepartions for an administrative reform that would make municipalities across Estonia unite around regional population hubs. A poll conducted by Turu-uuringute AS in May shows that over half of Estonian residents favor an administrative reform based on the population hubs model.