Dearth of money destroying Estonian rally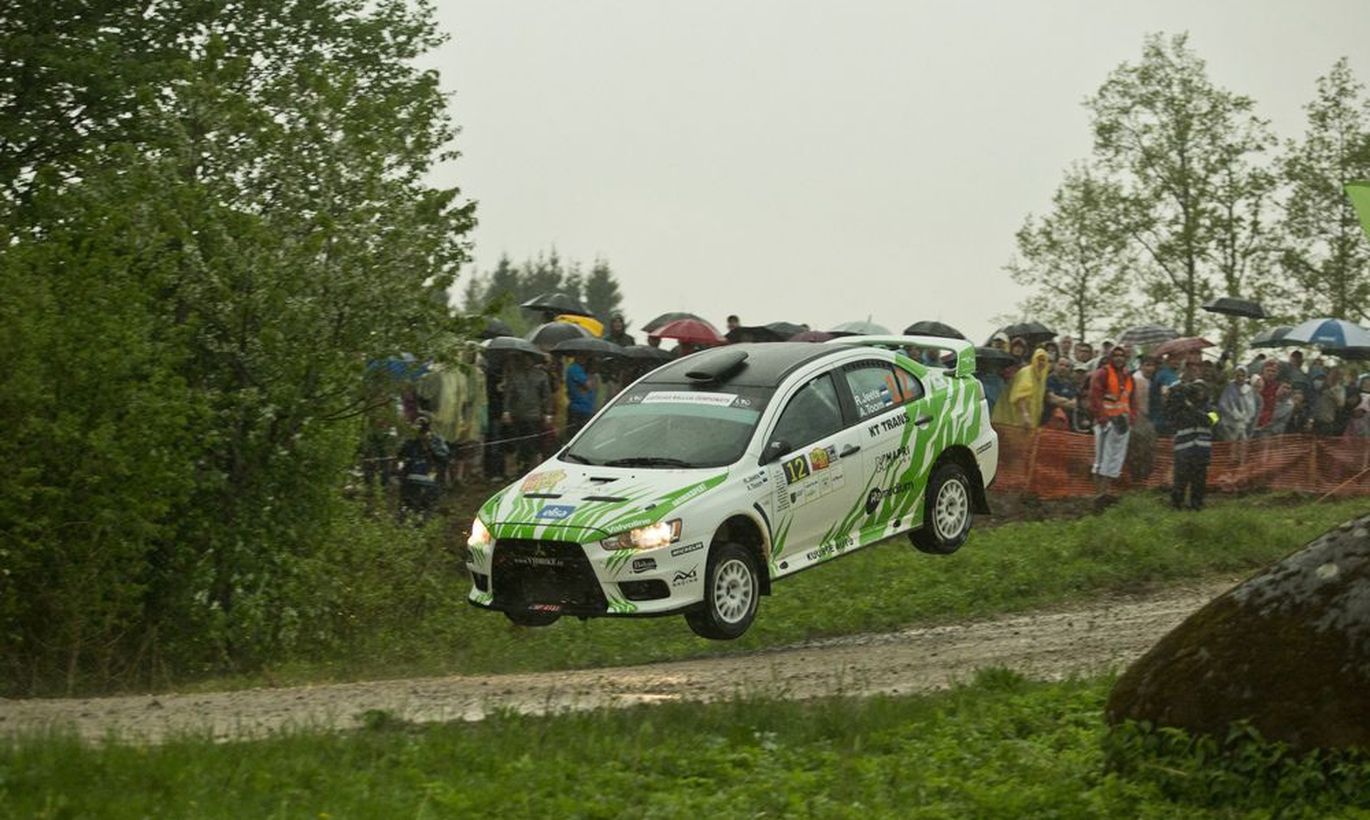 In rallying, youngsters do not dominate. The nine time world champ Sebastien Loeb, for instance, took his first title at 30 years of age. This year's leader Sebastien Ogier being 29. To gain great victories, patience is needed. And grace to go through tough times.
Estonia's latest rally giants, Markko Märtin and Urmo Aava, called it quits at 30 years of age, having managed to make a mark. Those desiring to follow in their footsteps have had their careers cut short – long before due time. The problem may be expressed by a single word: money.
In the wake of Mr Märtin and Mr Aava, dozens of young Estonians have attempted at breakthroughs. However, after the money has bled out and sponsors disappeared, they have had to be reconciled to local races or quit to do something else with their lives. Being far too young, for even today they are still under 30. Dearth of money being the problem at the end of the last decade, in economic recession. Yet, arguably, the troubles have by now been amplified.
«Money has totally disappeared from Estonian car racing,» stated Mr Aava, these past years busy organising Rally Estonia. In his work, he cannot but notice the thinning ranks of top doers. «During the recession, there was still some old momentum. The cars, and some resources. But now the money is gone and the cars, in use for years, are worn out.»
Participants can still be found for the short and cheap Estonian rally races, but there are historically few aspirants for the top. Sander Pärn being the only one driving the juniors WRC-series. Our three fastest guys, presumably, are on standby.
Ott Tänak has done two drives in Estonia and Latvia, in his old Group N car. According to him and his supporters, money is constantly being sought – no good news so far. Mr Aava would like for Mr Tänak to do this year's Rally Estonia with a good car, but this is highly questionable as well.
Next in line after Mr Tänak, when it comes to abilities, come Karl Kruuda and Kaspar Koitla. Neither has competed at all, this year. Mr Koitla says does not see a chance to get going, in foreseeable future.
For a long time, Mr Kruuda was planning to join WRC2-series, starting with the Greek Rally, but is came to nothing. «We are still looking for the money,» said his father and assistant Oliver Kruuda, at the end of May. Talking the same talk as two and a half months before.
Jaan Mölder, whose son Jaan Mölder Junior quit as rally driver in 2008, at the early age of 21, referred to problems in Estonian sports policy – rather, the lack of it. «The same year that Jaan was having his last season, Ogier, for instance, had three cars and five engines with the support of French state, able to do 200 test kilometres. We could test for 80 km only,» he recalls. «There are other countries with such state support programs, Finland for instance. Estonia, however, having just a handful of companies able and willing to support competing at Wold Championship level. In this sport, it is difficult to compete on equal grounds.»
As many may have forgotten: Mr Mölder did three seasons in JWRC-series, even winning a stage. «We had no money to continue. With 2008, it was over, recession hit and there was no more money to be found,» says the father, the engine behind his son's career. «And it made no sense driving in Estonia – to be Estonian champion once or ten times, what's the difference.»