Patarei closed, only guided tours allowed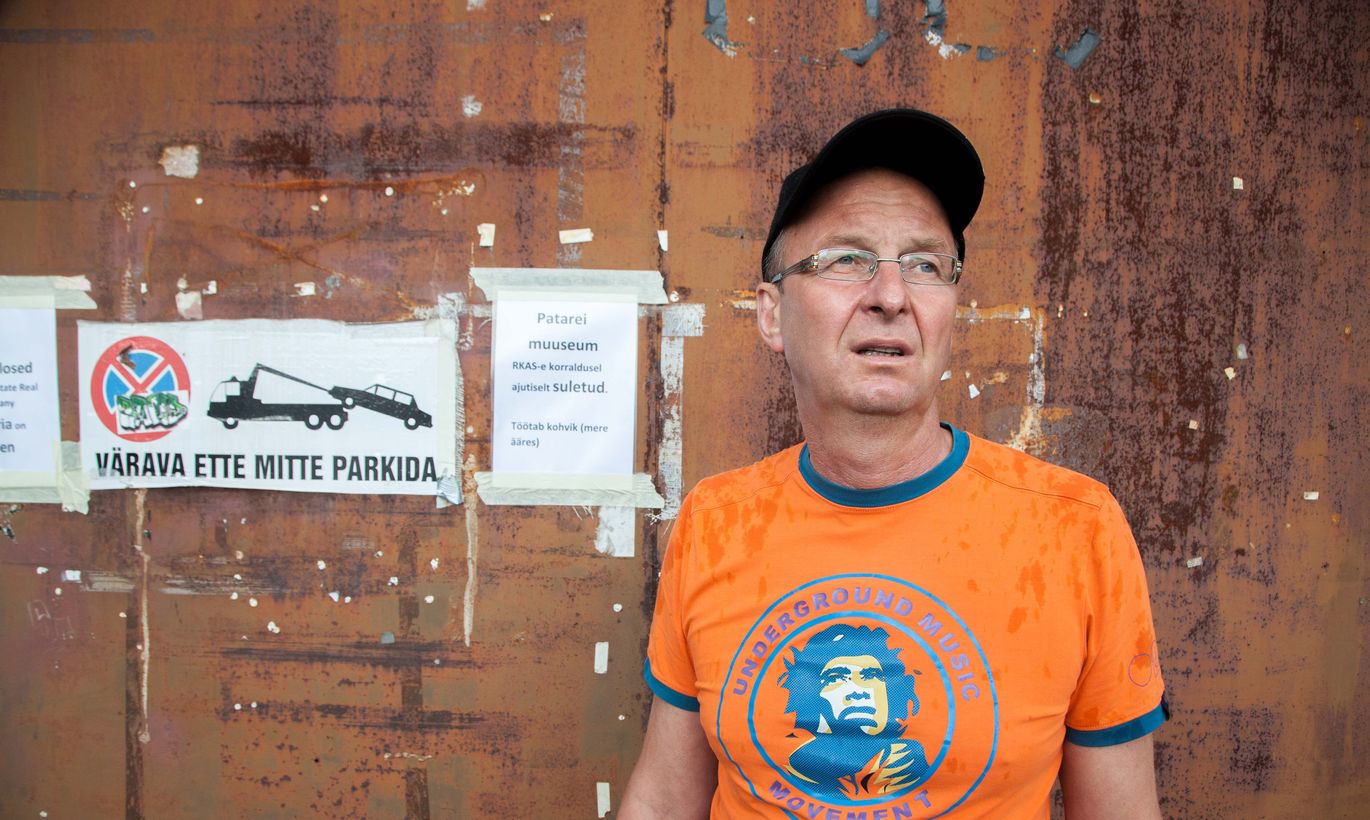 Starting this week, the former prison is only accessible twice a day, accompanied by a guide – the building's electricity system considered dangerous.
«For seven years all was OK, but now, at the start of the season, all of a sudden it is no good to let people in on their own,» said Patarei tenant Andrus Villem. Under the aegis of Culture Park Patarei, Mr Villem has, in addition to opening a prison museum, used the facilities to organise all kinds of events from conferences to concerts.
The bad news was passed to Mr Villem last Thursday. From now on, people will not get into Patarei just for the ticket money. Twice a day, an excursion is available with guides – and that will be the only option to get inside. The daily tours will come at 1 pm and 6 pm. In summer time, Patarei used to be visited by dozens of people, daily, including numerous tourists. «That was a presence we could feel,» says Mr Villem.
Even on Friday afternoon, no matter the occasional thunder and rain, a group of cruise tourists on bicycles had found their way to Patarei. The middle-aged coterie, about ten of them, was surprised the prison was shut, thereafter treating themselves with warm drinks at the seaside cafe.   The open air bar keeps open and events will still be organised on the shore – just the «insides» now requiring the guides.
«During Patarei prison inspections, nonconformities were discovered with fire, electricity and general safety requirements. Therefore, we have notified Andrus Villem, tenant of the prison complex, by a letter underlining the current conditions of the sea fortress, asking for his vision and timetable to solve the problems. A meeting with him is planned for the next week,» said State Real Estate Ltd (RKAS) spokesperson Madis Idnurm.
Repeatedly, RKAS has attempted to auction Patarei off – in vain, so far. The last time Patarei was on auction was in April 2012, with starting price of €3m. Investors cane over from various European countries, no offers were made.
Construction of the Patarei sea fortress was started in 1828, as ordered by the Czar Nikolai I. In 1920, Tallinn Central Prison was opened in the facilities. The buildings were used as a prison up to 2005. These past years, Patarei has been open for visitors.