Analyst says clear upward trend in Estonian newspaper advertising market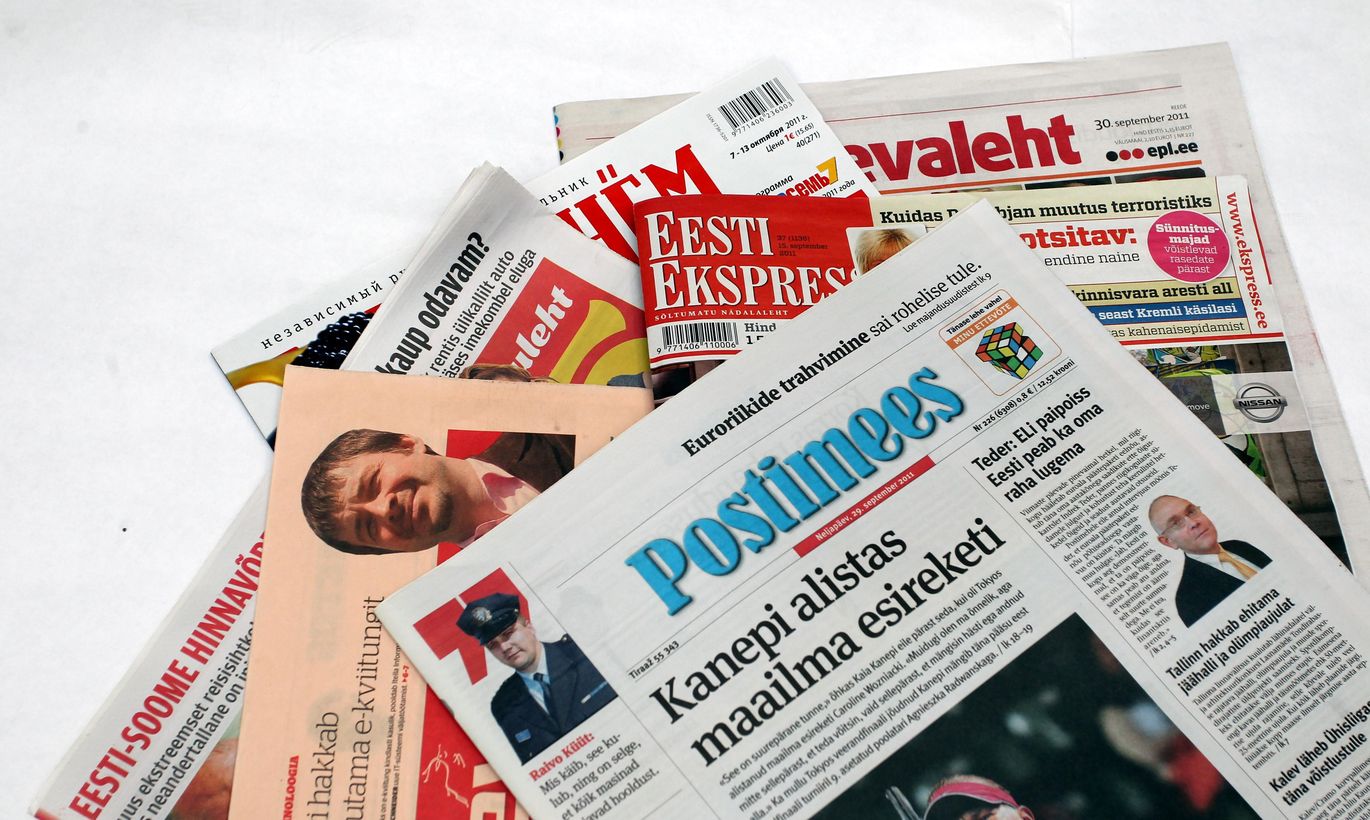 The Estonian newspaper advertising market is clearly on a trend of growth, albeit not big growth, media analyst Toomas Leito said in his monthly market survey.
"When advertisements for the local elections will be added in the fall, of which quite a lot have been booked, then the anticipated growth in the market is about to materialize," Leito told BNS. "If everything else holds together more or less, there will be decent growth for sure."
"All the political parties have already booked [space for] advertisements and done it on a large scale. That means secured extra income for advertising channels," Leito said.
Compared with May 2012 the estimated advertising volume of the five leading newspapers grew by 11 pages or one percent to 932 pages. Advertising turnover grew by 30,000 euros or 2 percent to 1.5 million euros.
The online turnover of newspapers increased 10 percent.
"Looking by segment, it can be said that no particular change has taken place compared with the preceding months and the structure of advertising has been relatively unchanged during the last ten months," he said.
The estimated advertising turnover of Postimees in May was 650,000 euros, unchanged year on year. Aripaev's estimated advertising turnover meanwhile was 290,000 euros, 14 percent bigger than in May 2012.
Eesti Ekspress is estimated to have had an advertising turnover of 250,000 euros last month, 11 percent less than a year ago, and Ohtuleht of 195,000 euros, 3 percent more than in May 2012. Eesti Paevaleht boosted its advertising turnover 11 percent to 150,000 euros.
The size of the newspaper advertising market in the first five months of the year was generally on a par with last year. "Since the first quarter was soft, not to say poor, the reduction that took place in the first three months couldn't be made up for in the two subsequent months," Leito said.
In his monthly advertising study Leito looks at the amount of advertising published in five nationwide papers -- Postimees, Eesti Paevaleht, Ohtuleht, Aripaev and Eesti Ekspress, multiplying it with the average prices of advertising but leaving aside barter. The data for Postimees are without the Russian version of the paper.