Five US planes land at Estonian Ämari air base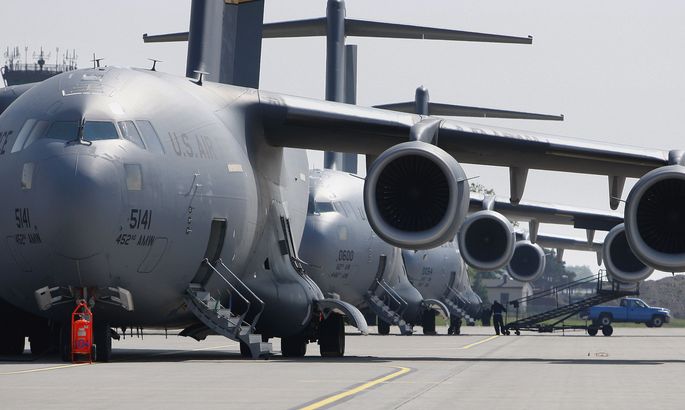 On Friday one C-17 transport aircraft of the U.S. Air Force and four A-10 attack aircraft of the Maryland National Guard participating in the multinational Saber Strike 2013 exercise landed at Estonia's Ämari air base.
The C-17 brought equipment and personnel to the base. On two previous days several C-130 transport planes and two refueling aircraft KC-135 arrived at Ämari, military spokespeople said.
The role of the transport aircraft is to ferry in and out the participating personnel and necessary equipment, whereas the refueling tankers and attack jets will directly participate in the exercise.
The task of the attack aircraft is to provide close air support to ground forces at the Adazi training ground in Latvia and that of the tankers, to refuel the planes flying between Adazi and Amari.
A-10 Thunderbolt II, a single-seat jet aircraft developed for providing close air support and attacking ground targets, is known for its excellent maneuverability at low air speeds and altitude and its highly accurate weapons-delivery platform. It was introduced in 1977 and remains in service to this day. The aerial refueling aircraft KC-135 Stratotanker has been in service since 1956.
The U.S. planes are scheduled to leave Amari on June 10 and 11.
Saber Strike 2013, a multinational military exercise of the United States European Command held simultaneously in Estonia, Latvia and Lithuania, will take place from June 3-14, being the third such exercise. Altogether 1,800 defense forces personnel from Estonia, Latvia, Lithuania, Finland, Poland, the United States, the UK and the NATO Multinational Corps Northeast are to take part in the exercise, including approximately 250 from Estonia.