Baruto: knee surgery an option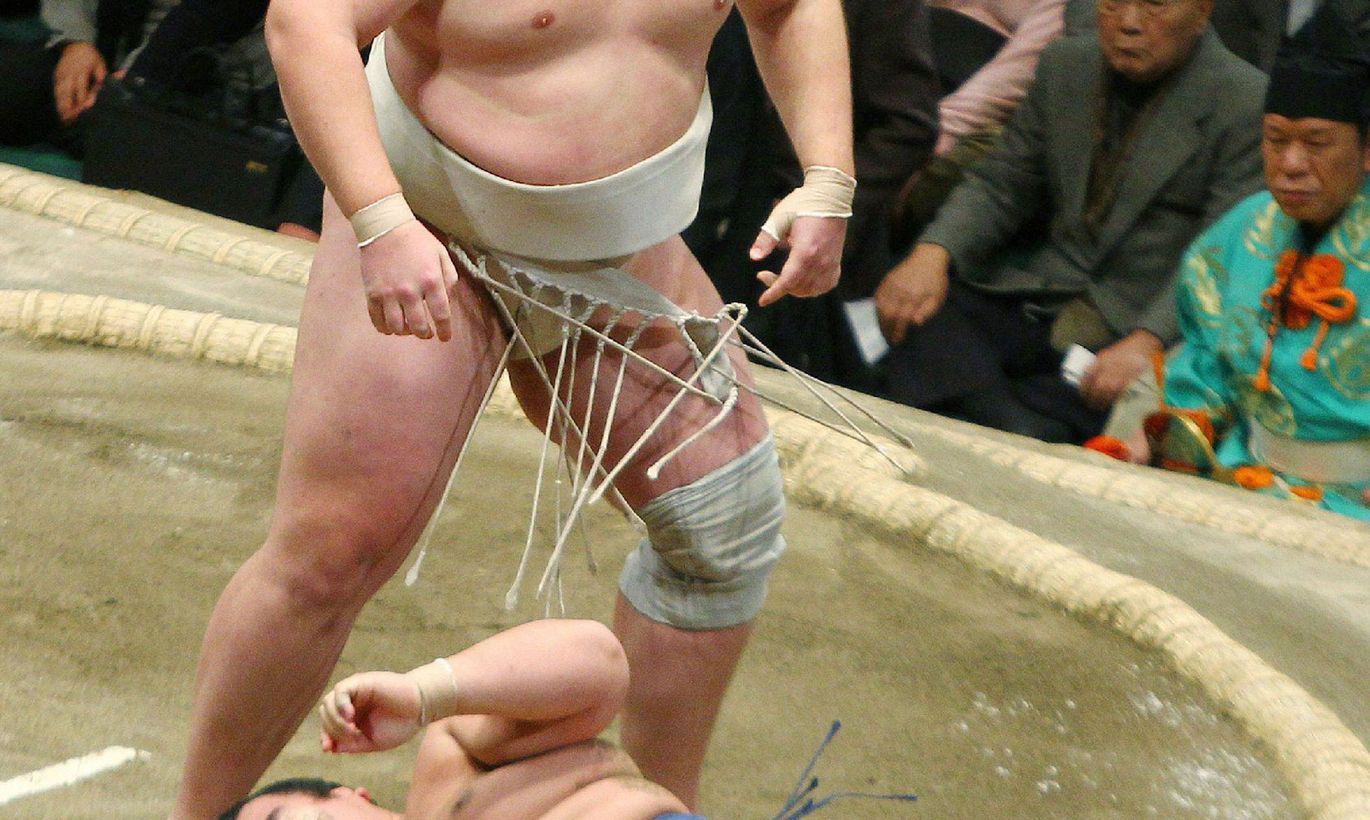 «The injured knee is all swollen up, twice as large as usual. Turning blue,» is how the sumo wrestler Kaido Höövelson aka Baruto described his knee the day after it was hurt during a match with Kisenosato, cutting short the grand Natsu-basho tournament.
These past years, the left knee has been Baruto's Achilles' heel. From injury to injury. The knee was indeed taped at this tournament, also. Which was of no help, of course, as Baruto heaved up the 156 kg Kisenosato and let their combined weight fall on that very knee. Down he went to the dohio, holding on to his knee.
«I got a little carried away, the foot went wrong at the move,» Baruto explained to Postimees. «I try to watch that knee, but things happen, you see.»
The initial diagnosis was far from encouraging, Baruto acknowledged: «The trauma looks worse than the previous ones. Cruciate ligaments also hurt, it seems. On Monday, I go see the doctor, then we'll know better. I'm afraid we'll have to have a surgery.»
Still, Baruto hopes to avoid surgery at all costs: «Surgery is surgery. That's not the best cure.»
With the left knee that bad, why not ponder quitting? Enough of Japan, perhaps? With forest, lands, cattle waiting at home… Estonia needing eager farmers.
«Well, who am I for a farmer… No experience. But then, I do have the will and the strength,» laughs Baruto and explains that, at home farm at Laekvere, no real farming is going on without him there – mere tinkering. «The farm is still small, but I'll enlarge it in times to come.»
Baruto excludes no scenario, but lets it be known that, for now, he will focus at getting cured: «No planning before it becomes clear with the knee. I will take it one day at a time and won't worry. Let's see how it goes. Even cripples have a life.»
However, to add insult to injury – Baruto's July vacation in Estonia is cancelled. «Alas, I planned to come home but now it is off. The rules are clear: if a tournament is cut short – no vacation, no trip home.»