Number of real estate transactions up 14.9 pct on year in Q1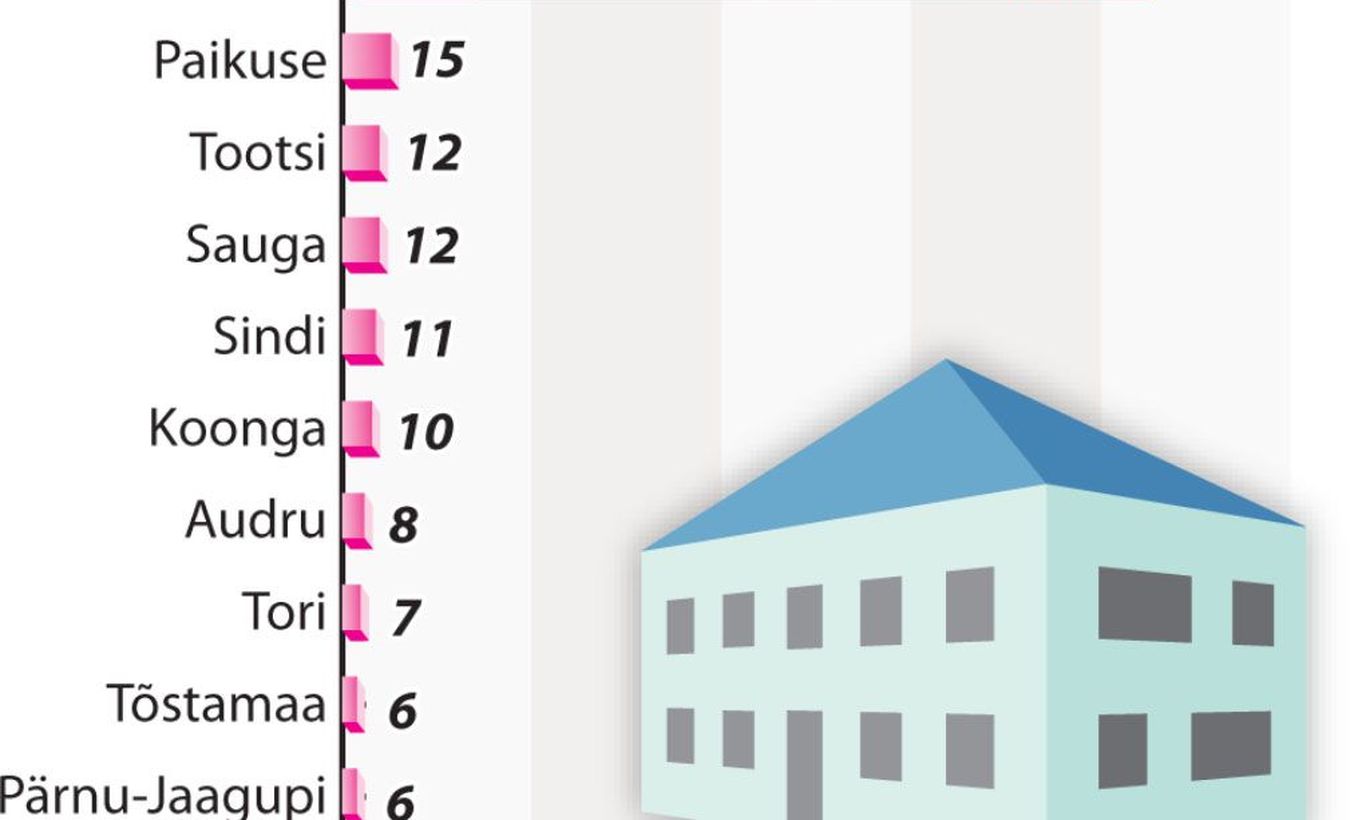 In the first quarter of this year 8,706 real estate purchase and sale transactions with a total value of 417.5 million euros were notarized in Estonia, figures released by Statistics Estonia on Tuesday show.
The number of transactions increased by 14.9 percent and the total value by 18.2 percent compared to the same period of the previous year.
Quarter on quarter, the number of notarized real estate transactions decreased by 10 percent and the aggregate value shrank by 17.7 percent.
Transactions with apartments numbered 4,488, which is 14 percent more than the year before. The total value of the contracts was 196.3 million euros, 22.8 percent higher than a year ago.
Purchase and sale deals involving developed immovables numbered 1,534 and their total value was 150.8 million euros. The number of such transactions grew by 27.1 percent and the value by 8.7 percent in annual comparison.
The number of transactions with undeveloped immovables concluded in the first quarter was 2,684, which is 10.3 percent more than during the same period of the previous year. The total value of such transactions was 70.4 million euros compared to the year-earlier 54.4 million euros.
Of all the real estate transactions 41.1 percent were concluded in Harju County including 28.1 percent in Tallinn. Tartu County accounted for 10.1 percent and East-Viru County for 9 percent of the total.
Right of superficies contracts numbered 45, four fewer than in the first quarter of 2012, data of the statistics agency show. The combined value of the contracts was 6.28million euros against 3.93 million euros a year ago.