Please note that the article is more than five years old and belongs to our archive. We do not update the content of the archives, so it may be necessary to consult newer sources.
Replica of first Estonian-built submarine to be launched Saturday
Replica of first Estonian-built submarine to be launched Saturday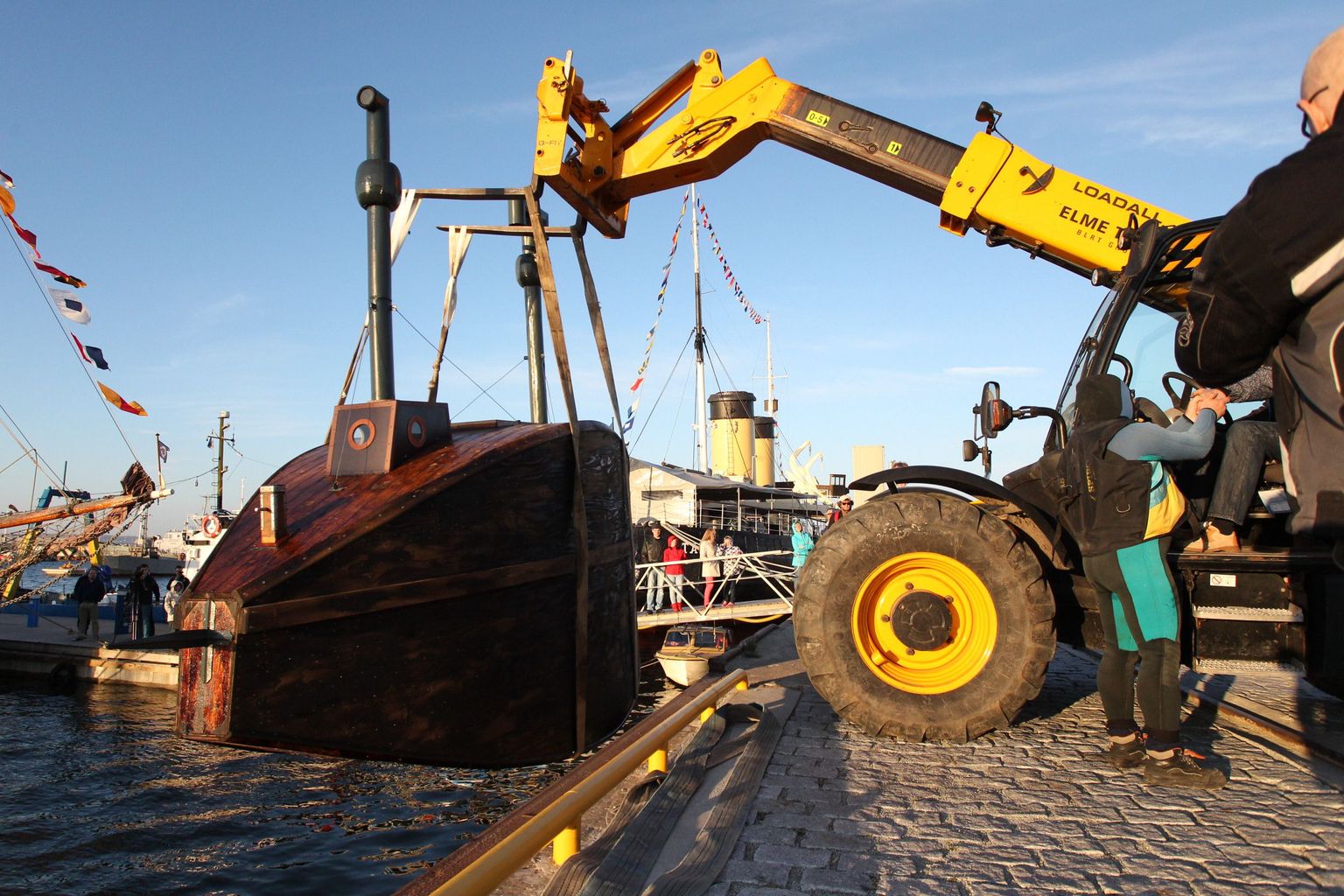 The Maritime Museum will launch a full-scale replica of the first Estonian-built submarine in Tallinn's Seaplane Harbor on Saturday.
The director of the museum, Urmas Dresen, said the first water trials of the submarine were successful. "Let's hope the vessel will stay afloat tomorrow [Saturday] as well. It will be the first new exhibit of the Seaplane Harbor and for the one-year-old museum that's a big jump in development, you might say we've learned to walk," he said on Friday.
The launch of the submarine can be watched from the Seaplane Harbor quay or live on the internet via the Seaplane Harbor website. The live broadcast is scheduled to begin at 8 p.m. Saturday, the Seaplane Harbor said.
The museum started building the copy this spring. The submarine will remain in the water until the end of the summer season after which it will be lifted ashore to be the first new item in the permanent exhibit of the Seaplane Harbor.
The original submarine was built and successfully tested in Tallinn in 1854 under the direction of Ottomar Gern, an engineer with the Russian imperial armed forces. The submarine built from wood used the muscle power of two men for propulsion, as engines suitable for use under water had not been invented yet.
The last time submarines were built in Estonia was about a hundred years ago when the Noblessner shipyard on the Tallinn seafront completed eight vessels in 1913-1918. The two submarines of the pre-war Republic of Estonia, Lembit and Kalev, were commissioned by Estonia from British shipbuilder Vickers-Armstrong and built in Britain in 1936.
The Kalev perished in 1941, while the Lembit is now the highlight of the Seaplane Harbor complex of the Maritime Museum, which has been visited by 300,000 guests since opening in May 2012.