Estonia to raise speed limit on 193.4 kilometers of roads this summer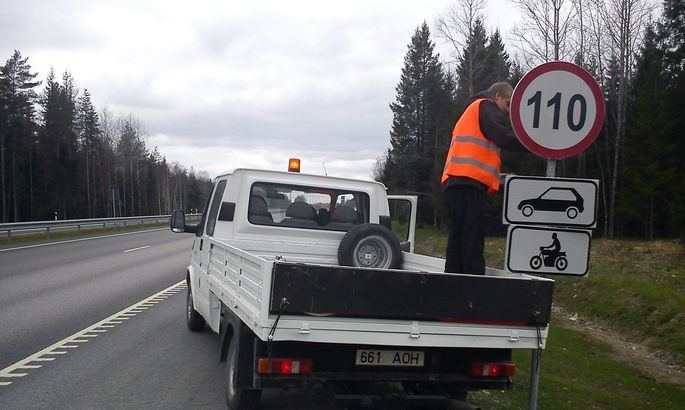 The Estonian Road Administration will start placing signs on Monday to raise the maximum legal speed to 110 kilometers per hour on select sections of the country's main roads during the warm season.
The higher speed limit will be applied on 193.4 kilometers overall, spokespeople for the Road Administration told BNS.
Just like last year, the speed limit will not be raised to 100 kmh on any sections of two-lane roads as a result of the deteriorated condition of roads.
The higher speed limit applies to cars and motorcycles and covers 121.3 kilometers of the Tallinn-Narva road, 49.9 kilometers of the Tallinn-Tartu road and 22.2 kilometers of the Tallinn-Parnu road.
Last year, the speed limit of 110 kmh was introduced on 172.3 kilometers of national roads.
In 2011, speed limit was raised to 110 kmh on 148.1 kilometers of four-lane roads and to 100 kmh on 658.4 kilometers of mostly two-lane roads during the summer season.
The nationwide speed limit in Estonia is 90 kmh.