Survey: Estonian companies have food stocks for 1.5 months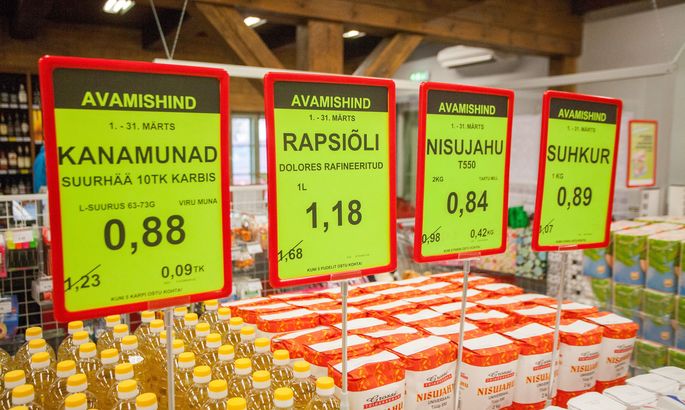 The food stocks held by Estonian food producing, wholesale and retail companies suffice to feed the country's population during six to seven weeks without additional production activity, it appears from a survey presented at the Estonian Ministry of Agriculture on Wednesday.
"The outcome of the survey confirms that Estonia would be able to feed its residents also in a very difficult situation,"Minister of Agriculture Helir-Valdor Seeder said in a press release.
Besides the stocks of businesses there exist private stocks of residents and government stockpiles of food. The companies that participated in the survey usually produce up to double the minimum amount of food needed per day.
As risks, the businesses pointed to the availability of electricity and fuel. "For instance, in the event of a power outage lasting up to seven days up to 43 percent of trading enterprises and up to 55 percent of production enterprises will discontinue their activity. One-third of traders and half of production companies have a stock of fuel for five to eight days. In the absence of the possibility to refill problems might emerge with the transport of food," said Jon Ender, project manager for the survey at pollster Eesti Uuringukeskus OU.
Half of food producing companies and over 60 percent of trading companies are ready to give away food for free of their own free will in the case of an emergency.
In all 400 companies, including 240 producers of food and non-alcoholic beverages and 160 trading companies, took part in the survey commissioned by the Ministry of Agriculture from OU Eesti Uuringukeskus.