Estonian defense chief offers apology for breach of uniform regulations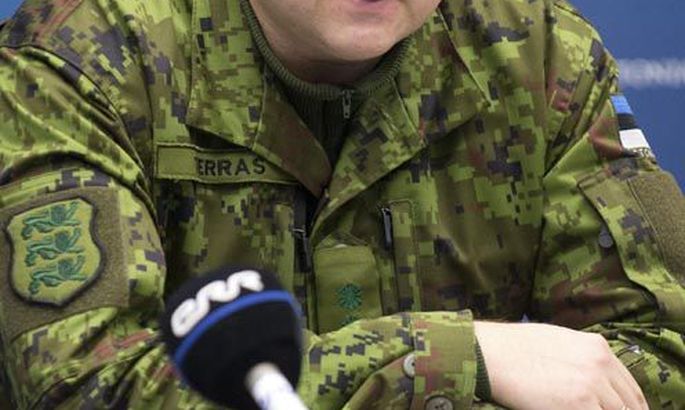 Commander of the Estonian defense forces Maj. Gen. Riho Terras has offered his apology to fellow service members and the public for breach of the rules on wearing a military uniform after the media published photos of him performing a Templar ceremony while uniformed.
During the defense chief's information event at the military base of Tapa on Thursday, Maj. Gen. Terras informed leading officers of the defense forces and the Kaitseliit (Defense League) volunteer corps of his activity in the non-profit association OSMTH and gave his apologies for violation of the rules on wearing a uniform, military spokespeople in Tallinn said.
"I have made a mistake and I'm offering my apologies to all people of Estonia," Maj. Gen. Terras said. "This is a lesson that I have learned. The rules for wearing a uniform of the defense forces are the same for everyone and nobody, not even the commander of the defense forces, must violate them," he said.
The defense chief said he had resigned from the leading bodies of OSMTH and the Carolin Illenzeer foundation for assistance to injured and killed service members and their next of kin, established by OSMTH, but remained a member. "I believe that charitable work and helping those in need are something that much more people in Estonia could engage in. For me giving and helping are part of my fundamental values, giving up of which is not possible," he said.
That Terras and several other members of the Estonian military' senior ranks and reserve officers are members of Ordo Supremus Militaris Templi Hierosolymitani (OSMTH), also known as Knights Templar International, has been reported by the media earlier. This week photos emerged showing Terras, then secretary general of the Ministry of Defense, wearing a uniform under the OSMTH white cape to a ceremony performed by OSMTH in the ruins of the Padise monastery not far from Tallinn a few years ago. Under the uniform wearing rules valid at the time, a uniform could be worn only during performance of service duties.