Please note that the article is more than five years old and belongs to our archive. We do not update the content of the archives, so it may be necessary to consult newer sources.
State TV treats news viewers with live obscenity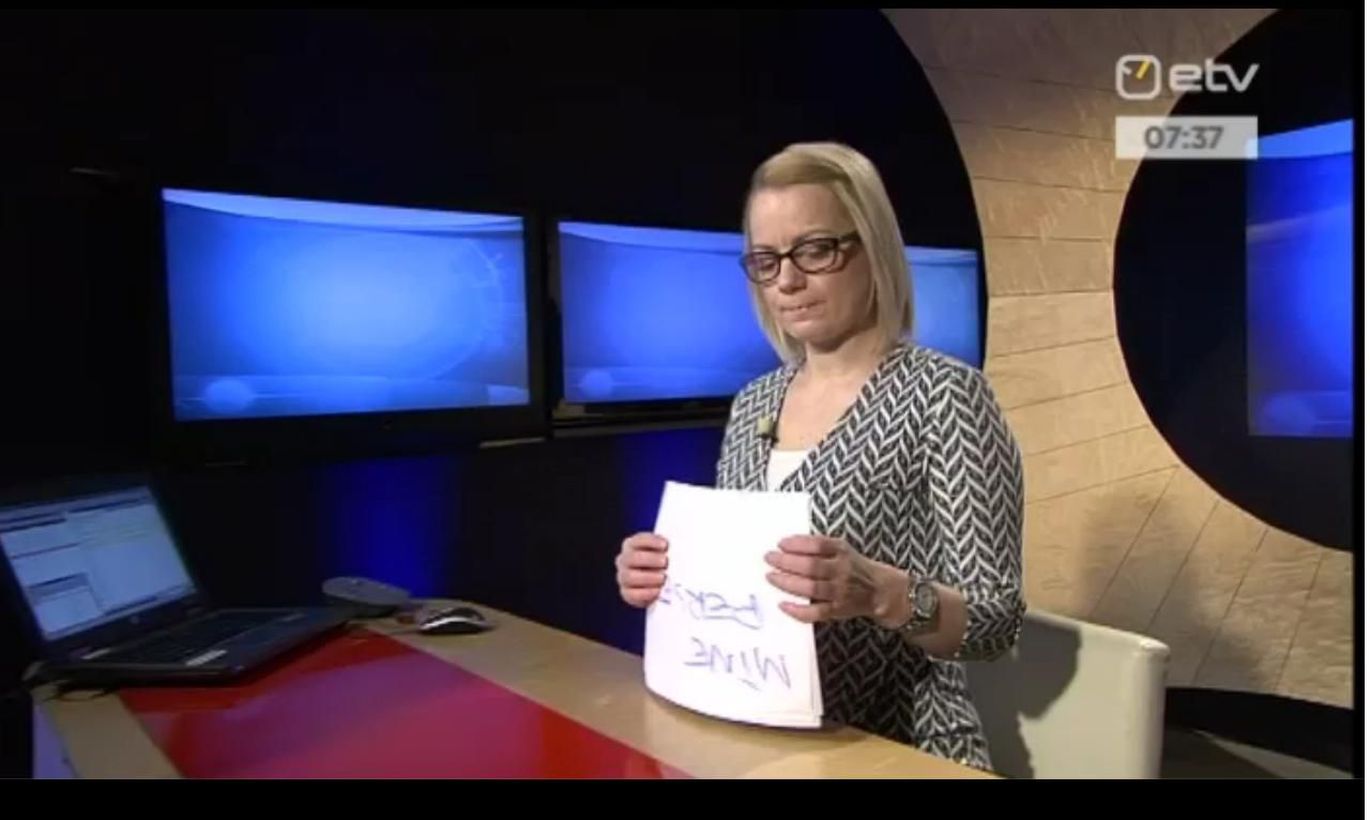 In Friday's Terevisioon, TV audience was able to clearly detect mine persse*, in capital letters, on paper notes of Kerli Dello delivering the morning news.