Director of Estonia's Puppet Theater resigns
18 pictures!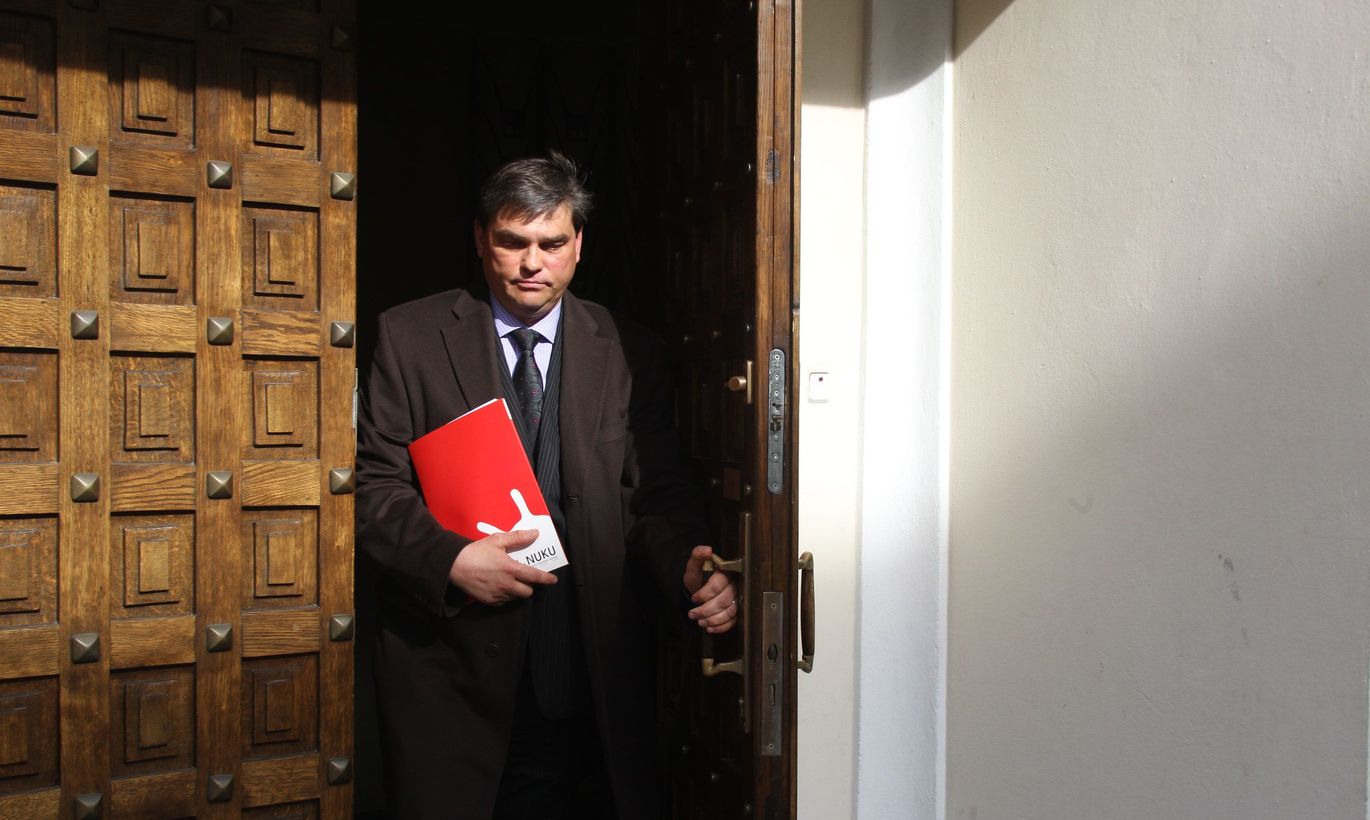 Meelis Pai, the director of the Estonian Puppet Theater and head of the nonprofit foundation NUKU that runs the theater, tendered his resignation to the foundation's supervisory board on Thursday.
Pai proposed that the supervisor, which gathers for a regular meeting on Thursday, dismiss him and start a search to find a new director as soon as possible, the Puppet Theater said. Under the contract a board member is obliged to give at least three months' notice of leaving early.
"I have worked hard together with my good colleagues for the last 13 years to develop Estonian puppetry. A new phase is just about to begin - the construction of our own big hall which together with smaller halls and the puppet museum will develop the once small theater into a unique puppet art center in the Baltic Sea region. Unfortunately the present Ministry of Culture leadership's attitude towards our work thus far has triggered an unnecessary conflict and crisis of trust which shows no signs of receding," Pai said.
"After conferring with my family, friends and people whose opinion matters to me, I decided to leave. I am taking this step first of all because of the people who have dedicated themselves to this theater and puppet art. The longer the present situation lasts, the more they and in the end visitors of the Puppet Theater will suffer," he added.
Pai headed the Puppet Theater since 2000. In connection with the restructuring of the theater into a state-owned foundation called NUKU, Minister of Culture Rein Lang appointed him member of the foundation's board in November last year. The supervisory board endorsed Pai as director for a new three-year term on Feb. 15 this year.
An audit performed by the Ministry of Culture at the Puppet Theater earlier this year revealed several shortcomings including a 364,000 euro deficit in the foundation's accounts. Besides the audit revealed that revenue from the sale of tickets for forthcoming shows was used by the theater to cover shortfalls from previous periods. The theater has also run into trouble over royalty fees.