Estonian retail sales growth not likely to pick up markedly in coming months - analyst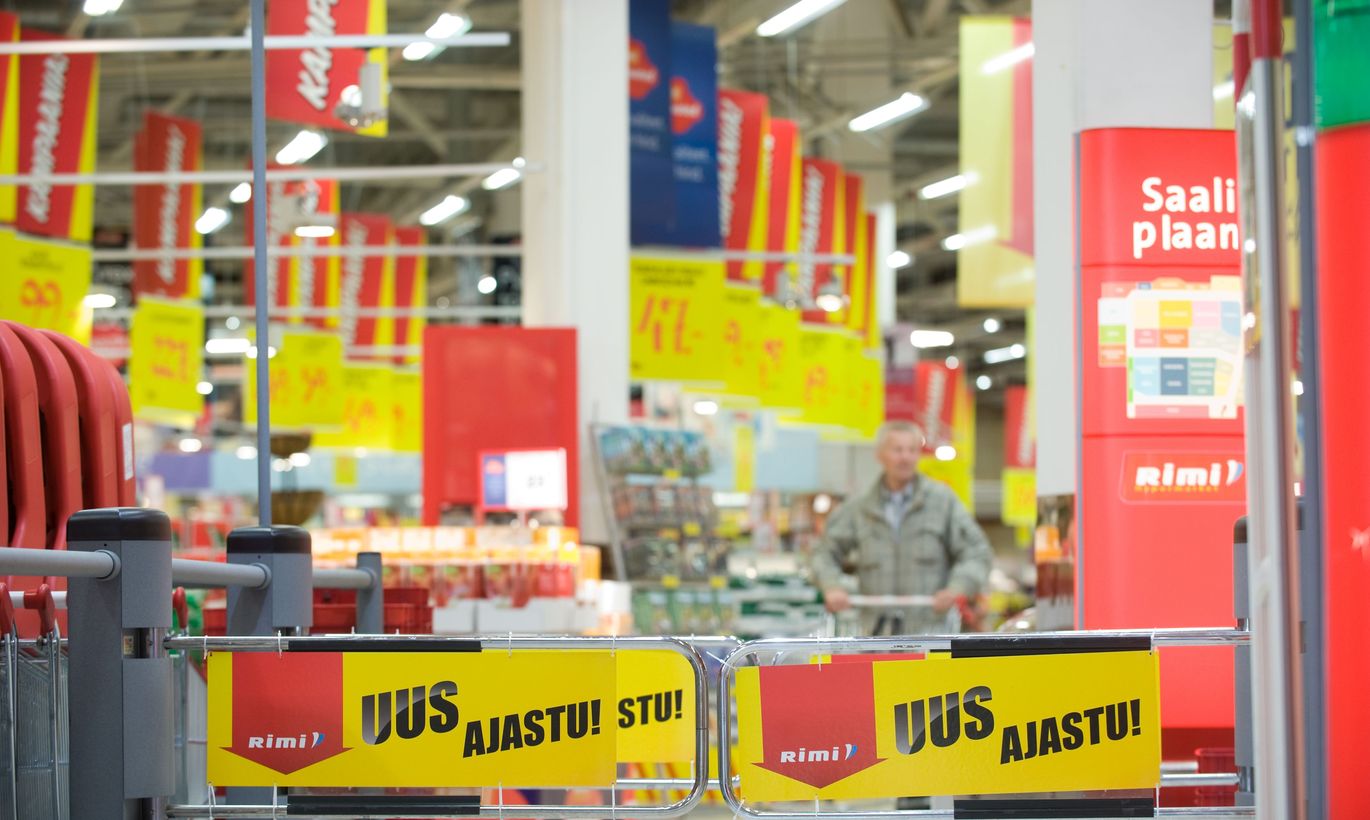 The 2 percent increase in Estonian retail sales in February clearly shows the slowdown in the growth of this activity and it can be assumed that the growth will not accelerate significantly in coming months, Swedbank analyst Tõnu Mertsina said.
"The slowdown of the growth in retail sales of supermarkets and motor fuels had the biggest impact. At the same time the reference base grew considerably in the first two months of the previous year due to the acceleration of retail sales growth. For the rest of the year retail sales growth showed a slight deceleration," the analyst observed.
An indirect indication of the slowdown in retail sales growth is the deceleration of growth in the turnover of card payments compared to the same month of the previous year, he added.
"Although the overall confidence indicator in retail trade weakened in February for the second consecutive month, expectations of sales growth and also of price rise have risen. The general consumer confidence indicator remained in February at approximately January's level, but expectations regarding the outlook on the economy and one's own financial situation improved slightly," Mertsina said. In his view, the growth in households' end consumption also may slow down in the first months of this year.
"We expect real wage growth to accelerate in the short term, which will increase consumption power, on one hand. On the other, employment growth will slow down as a result of which also the salary fund will be growing at a slower rate, which will curb the growth in consumption volumes of the total economy. Thus we assume that retail sales will not be able to accelerate significantly in coming months," Mertsina said.
"As a rule, February is a more modest month in retail trade because the bigger end-of-year outlays are still making themselves felt and consumers are awaiting spring," chief economist of Nordea Pank Tõnu Palm told BNS. In his words, more modest sales volumes of retail trade enterprises and 2 percent annual growth at constant prices are related to seasonal factors and the higher reference base.
"The spring season has not yet begun. Like in the previous year, retail and wholesale of motor vehicles and motorcycles, for example, contracted in February. Consumer confidence in Estonia has not been daunted in March by debt crisis developments," Palm said. "Consumers' assessment of their financial situation over the next 12 months for example has continued rising from the low level in November. Moderateness is characteristic of the present-day environment."
Retail sales of goods by retail trade enterprises in Estonia grew 2 percent at constant prices in February compared to the same month of the previous year, the national statistics office reported on Tuesday. Compared to January, retail sales decreased 7 percent at constant prices. According to seasonally and working-day adjusted data the drop was 2 percent.