Estonia-Andorra 2:0 – tactics and talent seal the deal
41 pictures!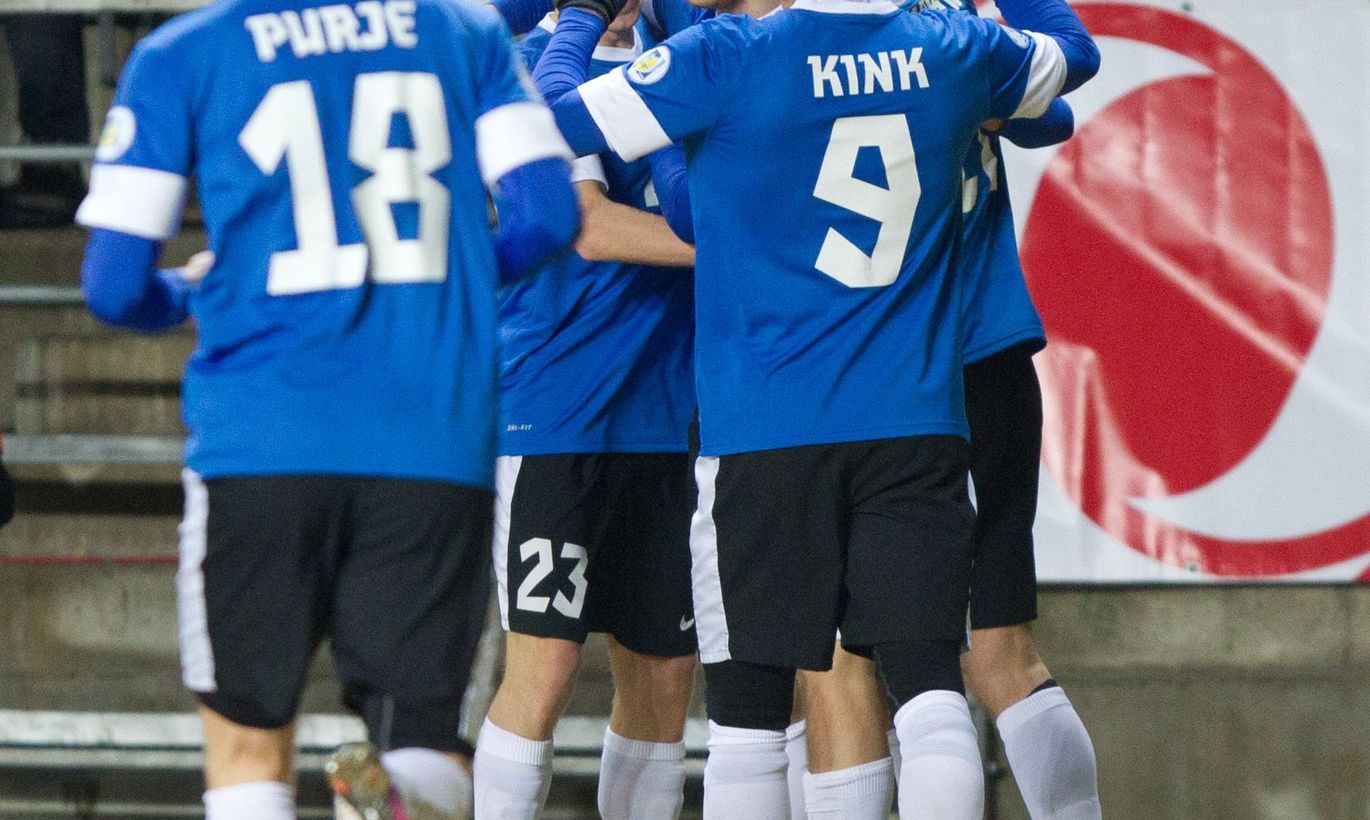 Estonian national football team took its second win in current World Cup qualifiers, beating Andorra 2:0, on home turf. The same team was also subdued abroad, in October.
Compared to the Friday's game, Estonia's starting 11 had undergone 6 changes. Estonians clearly played better football than Andorra, and the tactics chosen by head coach Tarmo Rüütli worked.
Employing a heavy load of attackers, Estonia applied pressure from the start. Even if domination led to no immediate goals, first half finished off in joyful mood. Playing stronger teams over the years, Estonia has gotten somewhat used to first half ending as referee blows his whistle. This time, it was their own turn to «blow their whistles» – opening half's extra minute bringing a goal by attacker Henri Anier.
Again, Mr Rüütli seemed to have been able to draw the right man from his deck of cards.
«They [Andorra] went for physical contact, but it's no problem. That's the way football goes. So happy over the goal – most important in my career. I did feel nervous, sure. Quite a surprise to be in starting 11,» Mr Anier admitted afterwards.
While it has often been complained that our attackers kick too few goals and there's no one in sight quite like Andres Oper, then for Mr Anier, national playing has started in a promising manner: five games and two goals, averaging 0.4 goals a game – not bad for an attacker.
Mr Anier's goal, as must be underlined, came after a brilliant pass by mid-field maestro Konstantin Vassiljev. In this year's team pays, Mr Vassiljev has again proven his ability to open up stuff for others. Mr Anier, earning his daily footballer's bread in Norway, is equally smart with both feet. A right-footed guy, he admits to sometimes being even sharper with the left one – as also proven yesterday.
«The pass was aimed at the zone, rather. Came out good. I knew an attacker was supposed to be there – and there he was. All said, it's important that we won. I'm longing for more points in these qualifiers,» said Mr Vassiljev.
In second half, Estonia managed to keep the initiative and, pretty soon, to take the tensions down, as Joel Lindpere, fresh to the field, did a head goal from Tarmo Kink's pass. Thus, by 61st minute, Estonia was ahead 2:0 and able, at times, to just enjoy playing.
The dominating tactics chosen worked fine. Even if the sides were somewhat passive, especially in first half, Sergei Mochnikov did an excellent mid-field job next to Mr Vassiljev, making a definite mark for the future.
With Andorra, one cannot help but notice their devotion to rough play and extremely easy falling. With the game still 0:0, a slightest touch would fell them for a while.
Mr Rüütli having revealed the starting 11 the night before game, the captain Ragnar Klavan, sadly, was struck down with sickness the last minute. Thus, Raio Piiroja again became captain, with Igor Morozov entering the game from start.