Tallinn to get new tram route, in two years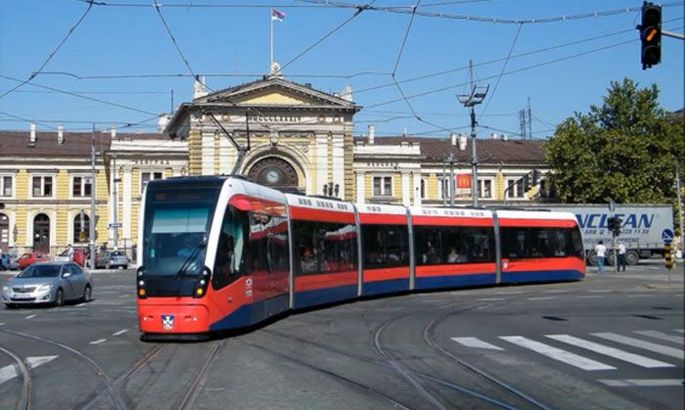 Court dispute over Tallinn tram procurement ended with Swiss rolling stock producer Stadler's procurement challenge denied, and the capital's public transport company Tallinna Linnatranspordi AS managing to enter into contract with Spanish tram-maker Construcciones y Auxiliar de Ferrocarriles (CAF).
In spite of Supreme Court judgement, the law office representing Stadler on March 12th, filed a new challenge. According to Tallinna Linnatranspordi AS, success of tram procurement is evidenced, however, by a contract guaranteeing that in two years' time, route No 4 will have new trams – from that very CAF.
Initial steps by CAF will entail precise project schedule and an opening meeting regarding the cooperation. Designing of the new trams will commence, with some of the initial solutions somewhat specified. Route No 4 will be reconstructed in order to ensure compatibility with new trams. As part of the Tondi–Ülemiste tram routes reconstruction, wooden sleepers will be replaced with concrete bases, 6,043 meters of rails will be replaced with welded rails. Concrete bases will be provided for sections Vabaduse Square – Vineeri and Hagudi Street to Tondi end-station, and in the reverse direction, from Hagudi Street, as well as the Vineeri – Vabaduse Square section.
The Majaka Street section, already on concrete bases, will also be renovated due to aged rails. In addition to that, 3,040 metres of the Pärnu Road tram depot tracks will be renovated, and ca 1.5 kilometres of track leading in and out of the depot, together with the turnaround loops.
The project also includes a new tram route section to a shopping centre to be built at 2 Peterburi Road. That will be the first section of a future tram route linking Tallinn airport with city centre.
«In the future, the route would be going via Ülemiste City and a new public transport hub planned for Ülemiste, with an intercity bus station and railway-station connected to Rail Baltica. The new route would encompass Ülemiste shopping centre,» said Kristjan Kaunissaare, project manager for Tallinn Transport Department's development division.