Estonian stock market sees EUR 4.5 mln block trade in Tallink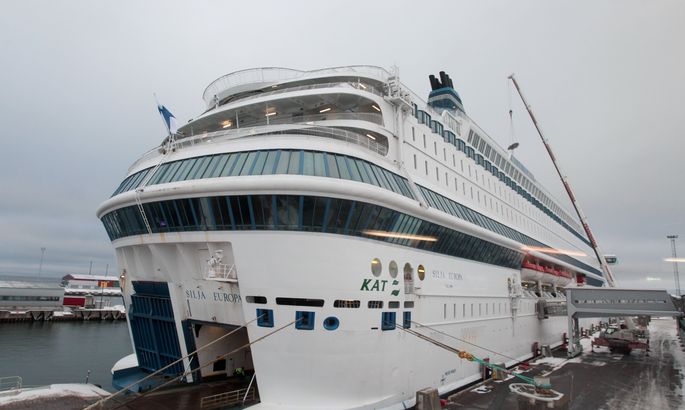 A block transaction of 4.5 million euros with shares of the listed shipper Tallink at one euro apiece was concluded on the Tallinn stock exchange Friday as Estonian shares in general moved higher.
The index, OMXT, rose 1.92 percent to 801.23 points and 272 trades produced a turnover of 5.9 million euros.
"Next week the Tallink share will apparently rise near one euro also in ordinary trading on the news of this block of one euro per share," LHV Pank trader Ragnar Plees told BNS.
"There was a block transaction in Nordecon and relatively many trades in Arco Vara," he added.
On Dec. 13 Tallink informed the stock exchange that Baltic Cruises Holding L.P. had acquired 105,961,960 Tallink shares or 15.73 percent of the equity at 1.1 euros a share. In December the major shareholders of Tallink changed the statutes of association in such way that transactions exceeding five million euros and going beyond regular economic activity must get the approval of three quarters of the members of the supervisory board.
The stock of Tallink Grupp finished 4.84 percent higher at 0.975 euros with 106 trades transacted and a turnover of 5.5 million euros.
Nordecon firmed 0.86 percent to 1.17 euros in two transactions worth 117,644 euros.
Main indexes of the securities quoted on the Tallinn stock exchange on Friday and changes from Thursday were as follows:
Name
Closing price
Change, pct
Avg price
No of trades
Turnover
Arco Vara
1.200
13.21
1.116
25
13 590.75
Baltika
0.759
-0.91
0.749
9
2 679.73
Ekspress Grupp
1.060
0.00
1.062
11
4 582.85
Harju Elekter
2.630
0.00
2.639
11
19 504.13
Merko Ehitus
6.680
2.77
6.610
21
38 035.95
Nordecon
1.170
0.86
1.170
2
117 643.50
Olympic Entertainment Group
1.920
0.52
1.910
27
47 323.25
Premia Foods
0.635
0.95
0.630
6
11 742.57
Silvano Fashion Group
2.640
0.00
2.638
17
23 083.80
Skano Group
1.190
0.00
0.000
0
0.00
Tallink Grupp
0.975
4.84
0.946
106
5 548 476.63
Tallinna Kaubamaja
6.060
0.33
6.026
19
24 435.34
Tallinna Vesi
10.200
0.00
10.201
14
19 156.60
Jarvevana
0.545
0.00
0.000
0
0.00
Pro Kapital Grupp
2.250
0.00
2.219
3
3 107.00
Trigon Property Development
0.288
-0.35
0.288
1
86.40