State exams burdened by multiple goals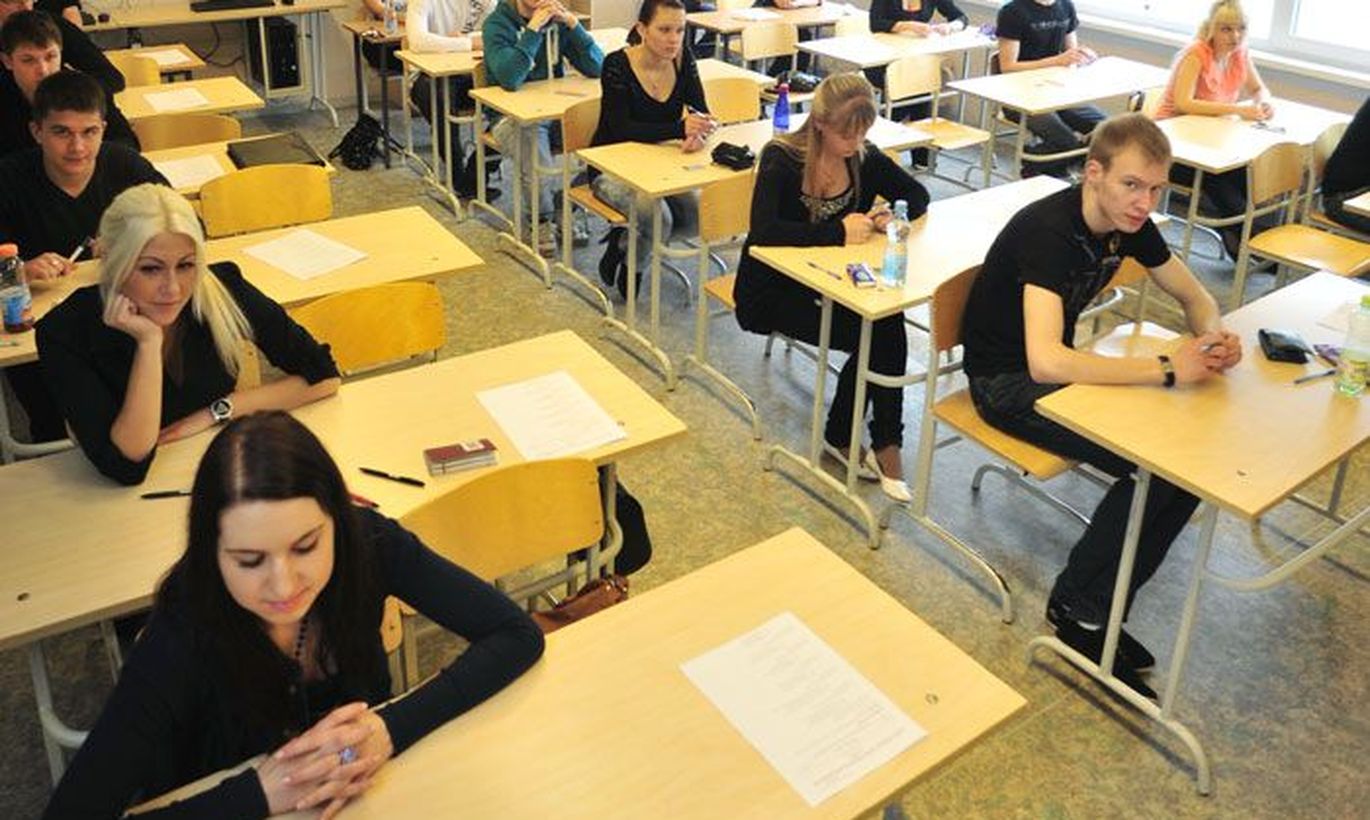 Ministry of Education thinks that, starting next spring, the state examination system might be simplified – as it currently serves too many differing purposes.
The state exam talk was taken up by parliamentary culture committee, at education ministry's (ME) suggestion. As ME points out, over the years state exams have been tasked with a collection of excessive goals, leading to confusion and debate.
Upon creation of state exam system, in 1996, the objective was to get an even and comparable picture of academic achievement. After a few years, the exams were additionally given the role of graduation from upper secondary school, with a passing level of 20 points – which, some years later, was raised to 50. Thirdly, these same exams now function as basis for decisions for acceptance to universities.
Thus, ME proposes amendments in Basic Schools and Upper Secondary Schools Act (BSUSSA) for state examinations. For instance, waiving their vital role in graduation from upper secondary school, leaving them with the sole task of providing feedback for both school and student. In addition to that, it could be considered that the universities may use the exam results while selecting entrants.
Therefore, passing levels of state exams should be discarded, and the choice allowed for graduation: to take a state exam in Estonian, mathematics or a foreign language, to pass a school exam, or do a student research or practical work.
In math, ME proposes a two-part exam, with a compulsory part consisting of study programme in the narrow sense, the optional part also involving wider mathematical knowledge.
«The state exam system might be altered from spring 2014 – provided, however, that the changes will not make the students' lives harder and more complicated,» said ME's external evaluation department head Ain Tõnisson. «While currently the former system is in force, then in 2014 the original BSUSSA system of 2010 would be reintroduced.»
That system implies exams in three subjects only
«It is concluded that in other specific subjects, universities do entry exams anyhow,» said Mr Tõnisson, stressing the ME principle: student's lives may not be made harder.
However, Einar Rull, adviser at Foundation Innove's curriculum and examinations centre, believes that the current state exams system is cheap, comfortable and transparent – and that the new one ought to be just as universal. «If sometimes the media seems to say that state exams foster cramming and drilling, then it is not necessarily the whole truth,» he said.
According to Mr Rull, good state exam results cannot be achieved with mere factual knowledge. «It also takes understanding, ability to substantiate and apply, skills of analysis, synthesis, and critical thinking,» he said in defence of state exams.
Mr Rull finds that state exams are criticised mainly because wrong conclusions are drawn from them towards students and teachers. As an example, he refers to compiling schools top lists on basis of state exams results. «Upper secondary schools do not start off with student bodies of equal talent. Exams only show where they have arrived, not how much they have advanced,» said he.
«Universities, however, do not accept entrants on the basis of progress made, but level achieved. To students desiring to enter universities, state exams provide a clear goal: what do I do to get there,» stated the adviser.
Mr Rull esteems the state exams to be more precise and objective than universities' entrance exams. «At least the employees of Cambridge University admissions department claimed so, publicly, as related to exams system amendments in their country. And they were backed by Russell Group, representing 24 universities,» he said.
«Our students need state examinations in order to enter foreign universities; for even if we do away with state exams, foreign universities are under no obligation to organise entrance exams for our students,» added Mr Rull
Still, Mr Rull agrees that state exams need alterations and that they have indeed been constantly altered.
«Whatever we focus at, may change in time. Like problem solving skills in science and math, functional reading skills, analytical approach in history etc,» he remarked. «We have also tested electronic assessment and, in the future, this will probably replace a part of current tests.»
According to the adviser, however, schools should start to make more use of their own freedoms in developing curriculums.