Paet Met With U.S. Secretary of State John Kerry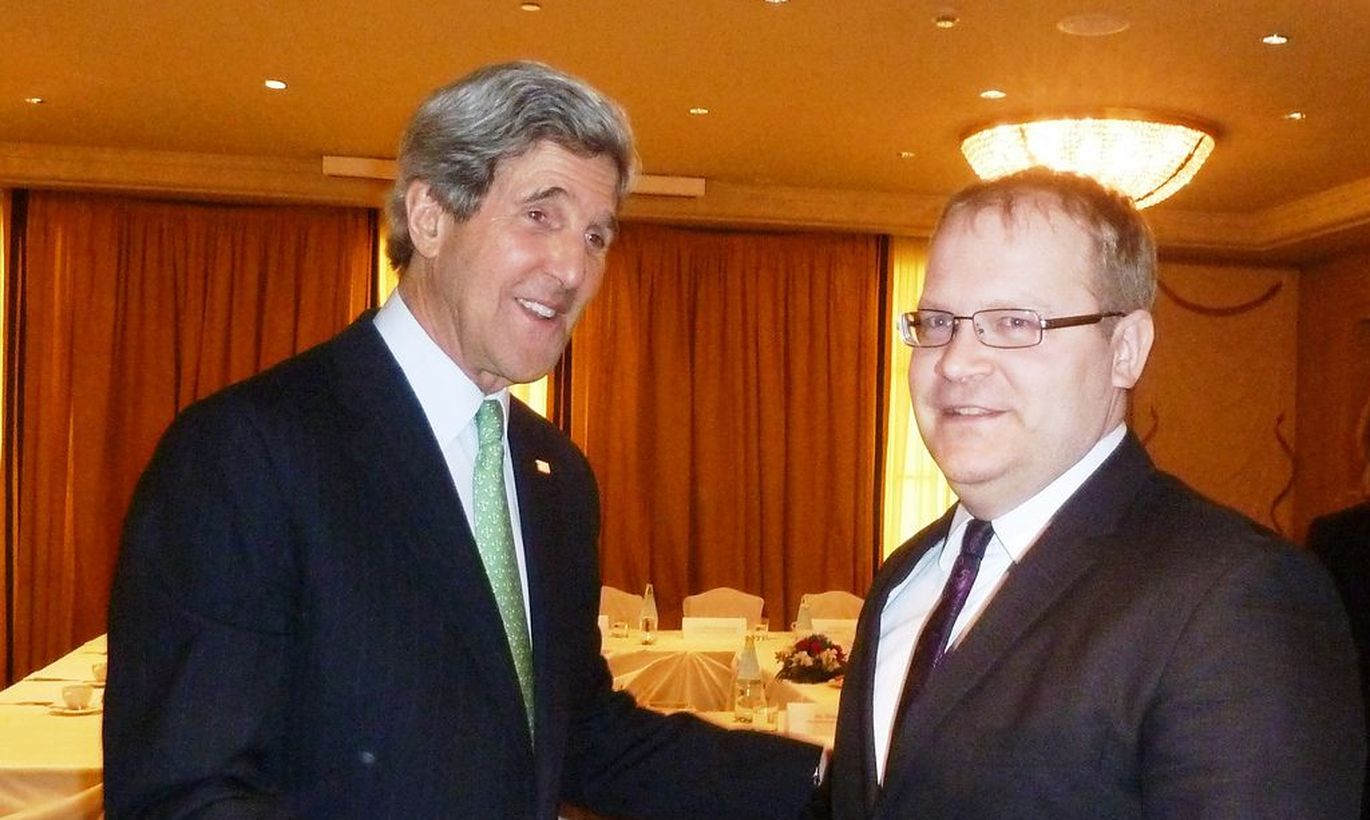 At his meeting in Rome with Secretary of State of the United States of America John Kerry, Foreign Minister Urmas Paet said that Estonia is interested in continuing close security co-operation bilaterally and in NATO. "The best expression of NATO's visibility and collective responsibility is NATO air policing in the Baltic region," Paet noted. "Estonia would like for one air policing rotation per year to be stationed at Ämari air base starting in 2015," he added.
Paet said that Estonia will also continue co-operating with the USA in Afghanistan. "We work together with the USA on special operations and, if necessary, we are willing to continue contributing after 2014 as well," said the Estonian foreign minister. "We would also like to continue carrying out development co-operation projects in co-operation with the USA," said Paet. He added that previously we have had successful joint projects in Moldova and Belarus. "We would like to find opportunities to carry out projects in, for example, Central Asia as well," he noted.
In talking about cyber co-operation, Paet said that Estonia is interested in that area both within NATO and bilaterally. "In would be useful to get development plans for bilateral cyber co-operation in writing in a joint declaration of co-operation," said the Estonian foreign minister.
The foreign minister also talked about internet freedom, and Paet invited Kerry to participate in the Freedom Online Coalition meeting taking place in Tallinn in 2014.
Paet stated that it is also essential to start negotiations for a free trade agreement between the European Union and USA.
During the meeting the US secretary of state mentioned the USA's exceptionally good and strategic partnership ties with Europe. "These are confirmed by the fact that my first foreign visit was to Europe," he stated. Kerry said that co-operation between the USA and Estonia is multilateral and close.
Foreign Minister Urmas Paet met with Secretary of State John Jerry together with Latvian Foreign Minister Edgars Rinkevics and Lithuanian Foreign Minister Linas Linkevicius. During the meeting Paet expressed support for Latvia and Lithuania's wish to become members of the Organisation for Economic Co-operation and Development (OECD).