New department in pipeline to keep eye on road management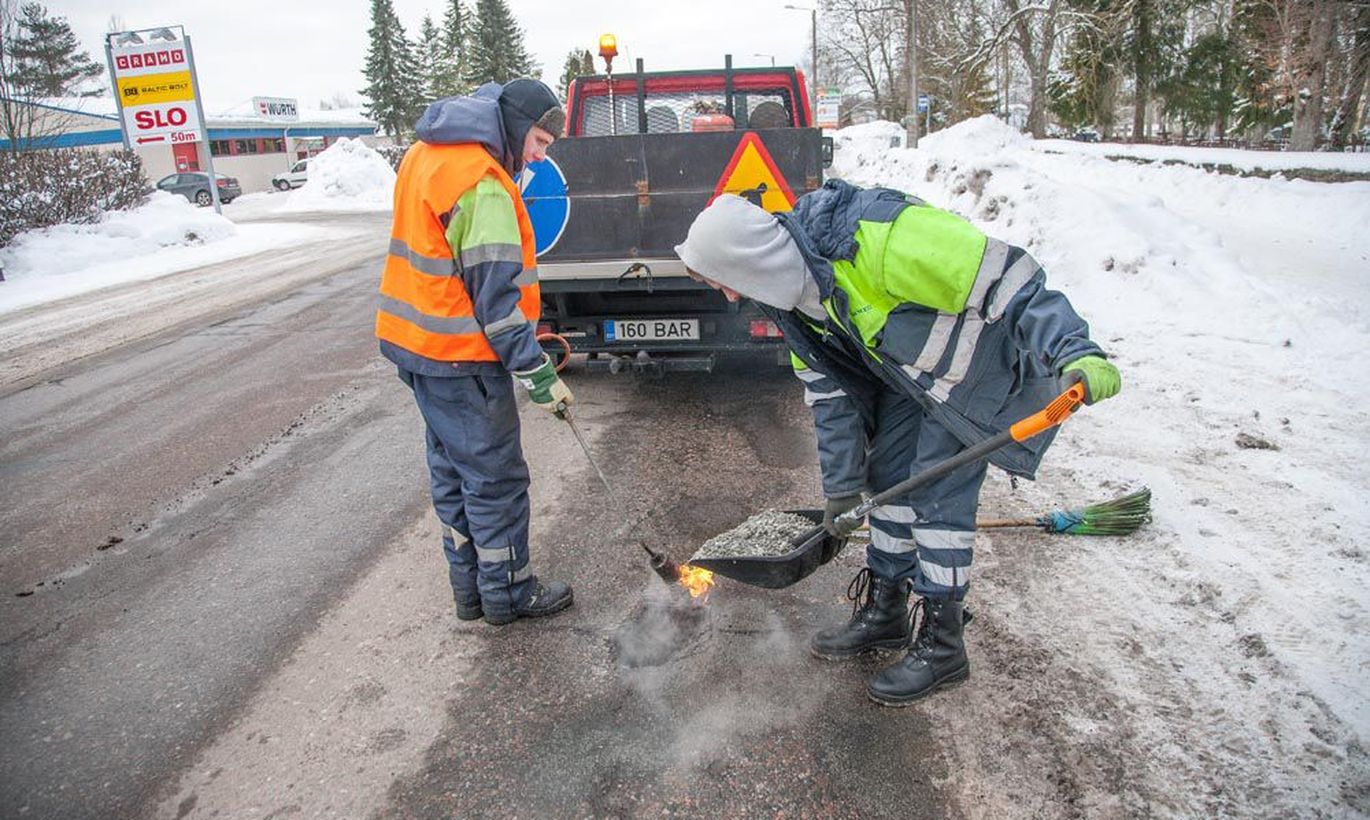 Road Administration is creating a new department tasked with monitoring road management in Tallinn and other local governments.
Last week, regional minister Siim Kiisler addressed Road Administration's director general about problems in local government road management. Requirements on local road conditions are set forth by regulation of Ministry of Economic Affairs; however, according to Mr Kiisler, the conditions for paved roads, specified in annex to the regulation, are clearly not met in some local governments – such as Tallinn.
As it is up to Road Administration's director general to organise monitoring of public roads' conditions, Mr Kiisler asked him for information on monitoring recently performed or planned in near future.
«Also, I call on you to make use of your legal rights to organise monitoring, as the need arises, in order to ensure safety of all road users,» said the minister.
Road Administration's director general Aivo Adamson said, in his response to Mr Kiisler, that the agency has indeed been inspecting the condition of local roads; however, the activity has not been systematic, and has rather been reduced to advice and pointing out problems.
«In 2011 to 2012, Road Administration performed inspection in 38 local governments. One injunction has been issued. Inspections performed in Harju County did not cover Tallinn,» Mr Adamson specified in his reply.
«Our monitoring resources are rather directed to national roads; at the same time, we have always responded to notices or information on conditions of roads not maintained by the state,» he added.
According to Road Administration data, Tallinn has a total of 900 kilometres of streets, the yearly maintenance of which would, by initial unofficial calculations, be €10m, provided that prior maintenance has been timely.
«Considering, however, the current conditions of the streets of Tallinn, and the fact that city roads are more expensive to repair than national roads, Tallinn now needs ca €30m a year, for five years, to get its roads fixed,» stated Mr Adamson.
Even though Road Administration is required to issue injunctions to local governments, based on Roads Act, and to claim penalty payment, they are reluctant to do it.
Road management – owner's responsibility
«In a situation where Estonia's local governments, including the largest of them – Tallinn – have for years invested much less than needed into road management, there is a clear need for more effective measures than simple injunctions,» said Mr Adamson.
«At the same time we have to admit that many local governments lack competency for effectual road management. Hence the risk of wrong decisions,» he added.
Mr Adamson underlined, however, that organising road management is road owner's responsibility, and a matter of how they choose to use budget money and hire needed specialists. Lack of money is not necessarily the problem, rather the choices of its use.
Therefore, Road Administration intends to strongly enforce monitoring on both local and national roads. For that, a new separate department is being created in its structures, and a definite monitoring plan for local roads is being drawn.
When it comes to Tallinn, Road Administration definitely desires to meets the city representatives, to gain insight into Tallinn's plans and how they intend to guarantee required road safety.