New Estonian movie: rocks you like roller-coaster
Video!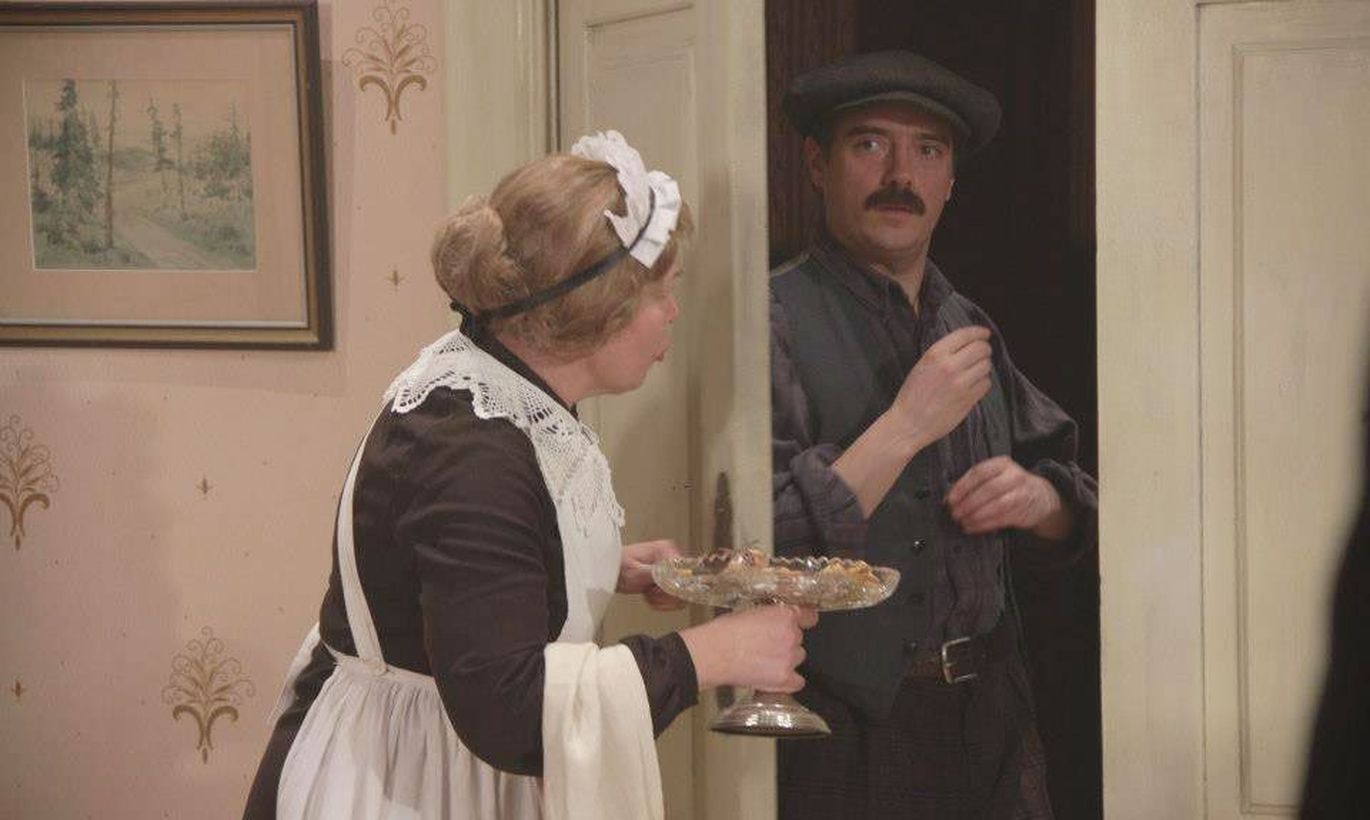 Today is the premiere of Living Images (Elavad pildid), a historical drama by Hardi Volmer telling the story of dwellers in a house, throughout 20th century. At that, paying homage to history of film, presenting each era in its own movie-style.
Thus, the start of the century comes by way of fast-forward silent film, 1960ies in their own unique style etc. According to Mr Volmer, the movie's director and one of scriptwriters, the project was ambitious and technically challenging, causing headache all the way and up until tonight's premiere.
«But the joys have been more abundant, so I'm not complaining,» says Mr Volmer. «All who have pre-watched the film so far seem to have liked it, and that's most important.»
Mr Volmer admits the work is an ambitious one. «Professionally speaking, it's quite a case, makes one stagger. I don't think it was fun for the makers of it, but I just craved for the challenge, you know. Tried to have a good time doing it. Why grit the teeth and sweat it out. But then again – it was no easy job.»
«A movie like this ought to be like a roller-coaster ride. You freak out, then squeal for delight, in the end shedding some tears. So be it, then.»
From repair to history of film
The script came to be by Hardi Volmer and Peep Pedmanson working at it together, the historian Ott Sandrak helping as consultant and, according to Mr Volmer, also having input into the general plot. «In scenes related to times and seasons, it's hard to recall, really, who exactly came up with which ideas. The dialogue, however, mainly came from Mr Pedmanson,» says Mr Volmer, himself responsible for the movie's original idea. «I asked Mr Pedmanson to come help, as always. I rarely write alone anyhow.»
Initially, the film-history-theme was not planned to be a dominant one at all. «The first shot was 4 hours long, with repairs at the forefront, called Repair: the house is in repairs, and then, the entire century was one of great societal and political repairs, very bloody at that,» says Mr Volmer. «The idea was fine. But, to show it packed together and concentrated, history of film came in handy.»
Film-history-turned-saviour gave authors the chance to cover the beginning of the century in fast pace, silent movie style. «Let's not forget, however, that last year was jubilee for Estonian film-making, so hereby we pay homage to Estonian film and the art of film at large – its main development indeed falling into 20th century.»
Mr Volmer adds that it might be a unique movie in world scene. «We got to investigating with experts and the like, if any of this kind has ever been shot. As it appears, no motion picture has ever been done this way – using all of the century's styles within a single movie like that.»
«A movie like this ought to be like a roller-coaster ride. You freak out, then squeal for delight, in the end shedding some tears. So be it, then,» explains Mr Volmer.
As the movie rolls through the century, each main character and some side figures are played by many, up to four actors and actresses, which made choosing the cast difficult – having to pick sets of actors, not single ones.
«On the one hand, it was exciting to discover our selection of actors, similar both in appearance and style,» says Mr Volmer. «However, some sets had to be assembled at 12th hour and at random, as some actors couldn't participate and that was very tragic, as a new set of actors had to be assembled.»
Film: Living Images (Exitfilm, 2013)
Scriptwriters: Peep Pedmanson and Hardi Volmer
Director of Photography: Kristjan-Jaak Nuudi
Composer: Ardo Ran Varres
Cast: Ita Ever, Aarne Üksküla, Anu Lamp, Tõnu Oja, Sandra Üksküla-Uusberg, Priit Võigemast, Hendrik Toompere Jr. Jr., Ain Mäeots, Marika Vaarik, Peeter Jakobi, Üllar Saaremäe and others