Breakout in Lasnamäe: locked up man attempts escape by rope (see pictures!)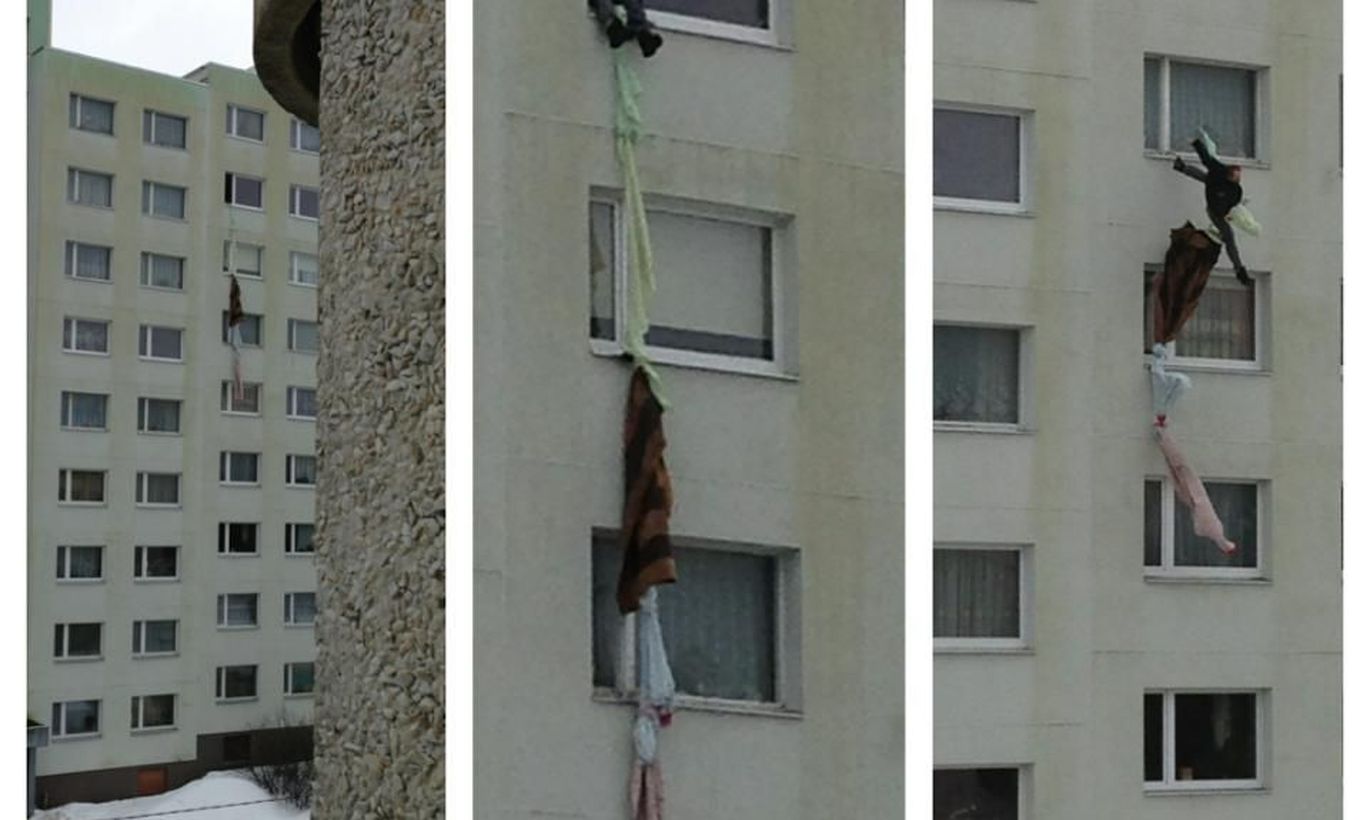 A photo shot yesterday in Lasnamäe is making rounds in Facebook, showing a man descending from 8th floor by self made rope of bed sheets. According to escapee, he was locked up by wife.
As told to Postimees in Russian by eyewitness Yekaterina, events unfolded 1:30 pm yesterday in the house opposite the building at Linnamäe road 9. «He got to descending from 8th floor, doing well for one floor's length. At floor 7, however, the sheets gave way,» said the lady. The man fell into bushes. Both police and ambulance arrived. Assisted to his feed by the medics, the man proved able to walk.
According to Yekaterina, the man was carried away by the ambulance. She considers him lucky, referring to the abundance of snow.
Northern Police Prefecture's press representative Ilmar Kahro confirmed having been notified of a man, yesterday, trying to come down from 8th floor.
Upon arrival at the scene, the police patrol identified a 35 year old man lying next to the house. The head of patrol called the ambulance, the man being able to enter the car, walking.
«He said his wife locked him up. Desiring to go meet friends, he decided to get out using a rope he made out of bed sheets. The rope proved too weak, landing the man in the house side bushes.»