Estonian parlt speaker assures Lithuanian colleague of support for nuclear plant project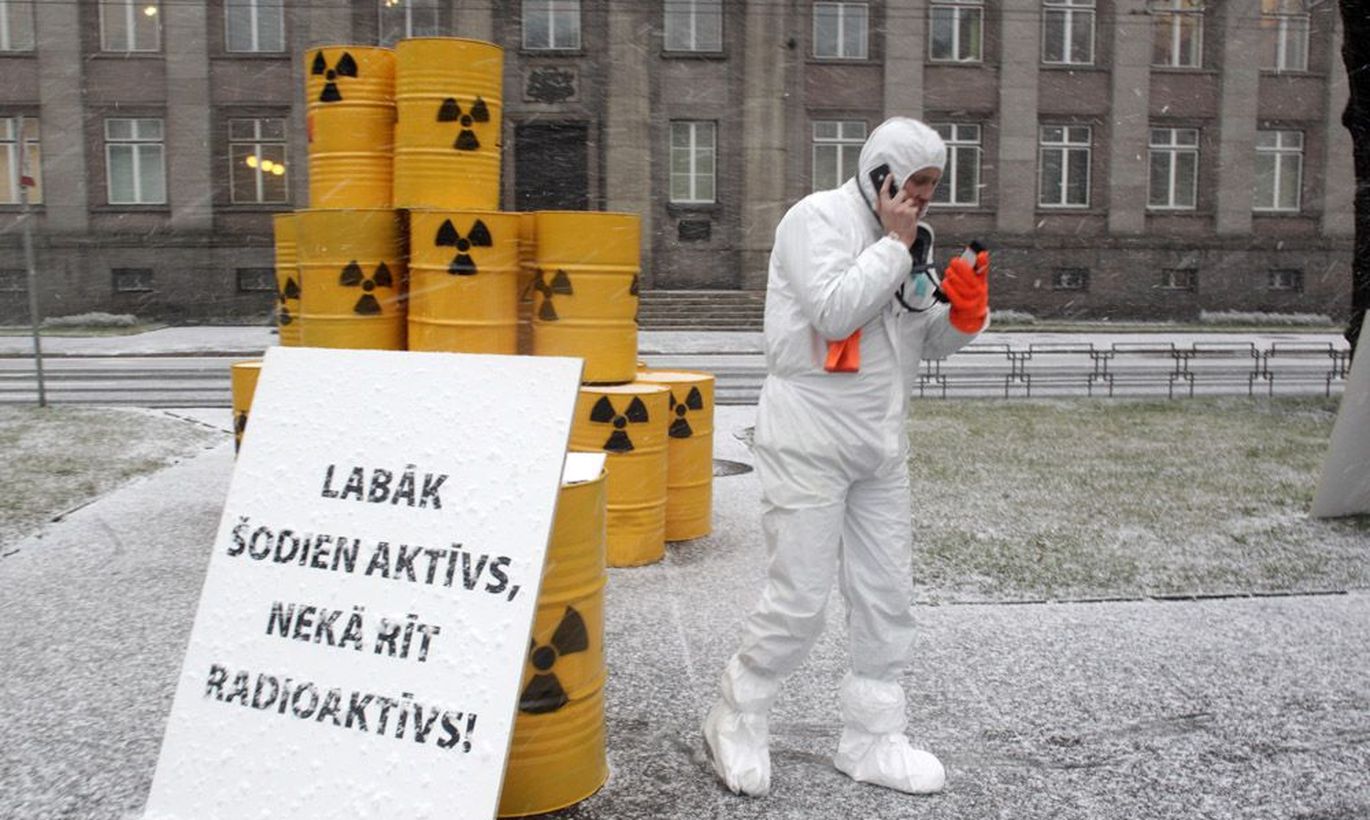 Speaker of the Estonian parliament Ene Ergma confirmed Estonia's continued support for the Visaginas nuclear power plant project at her meeting with Lithuanian colleague Vydas Gedvilas in Tallinn on Wednesday.
Ergma stressed the importance of a common energy policy in the meeting, the parliamentary press service said. Speaking about the Visaginas project, she underlined Estonia's continued support for it both at the political level and in regard to investment provided the project is profitable and transparent. Gedvilas said Lithuania will make a decision on whether or not to go ahead with the project in the next few months.
Ergma called for Lithuania's closer cooperation on the Rail Baltic high-speed railway project in which all the three Baltic states and Poland are involved. "The European Council's recent decision to support this rail connection that is vital for us paves the way for us together to move forward with real work. Rail Baltic must become an example of concrete Baltic cooperation," she said.
The parliament leaders also spoke about Lithuania's forthcoming EU presidency jointly with Ireland and Greece. The priorities of the Lithuanian presidency are very important to Estonia as well. The preparations made by the Lithuanian Seimas and practical experience of conducting parliamentary events are certainly of interest to the Riigikogu, Ergma said. At the same time she brought up the necessity of closer ties between standing committees including in the framework of the Baltic Assembly so as to make the work of the interparliamentary body more effective and visible.
Ergma congratulated the new head of the Lithuanian Seimas who took office towards the end of last year and confirmed that the cooperation between the parliaments has been very good and businesslike just like the close partnership relations between the two countries. "Similar views have enabled us to successfully protect our common interests within the EU and in international organizations, as most recently witnessed by the resultful collaboration at the negotiations over the 1014-2020 budget of the EU," she said.
The meeting was attended by the chairman of the Estonian parliament's European Affairs Committee, Arto Aas, and vice chair of the Foreign Affairs Committee Enn Eesmaa. The Lithuanian speaker is scheduled to meet later in the day with President Toomas Hendrik Ilves, Prime Minister Andrus Ansip and Deputy Speaker Laine Randjarv.