Extraordinary transplant saves a life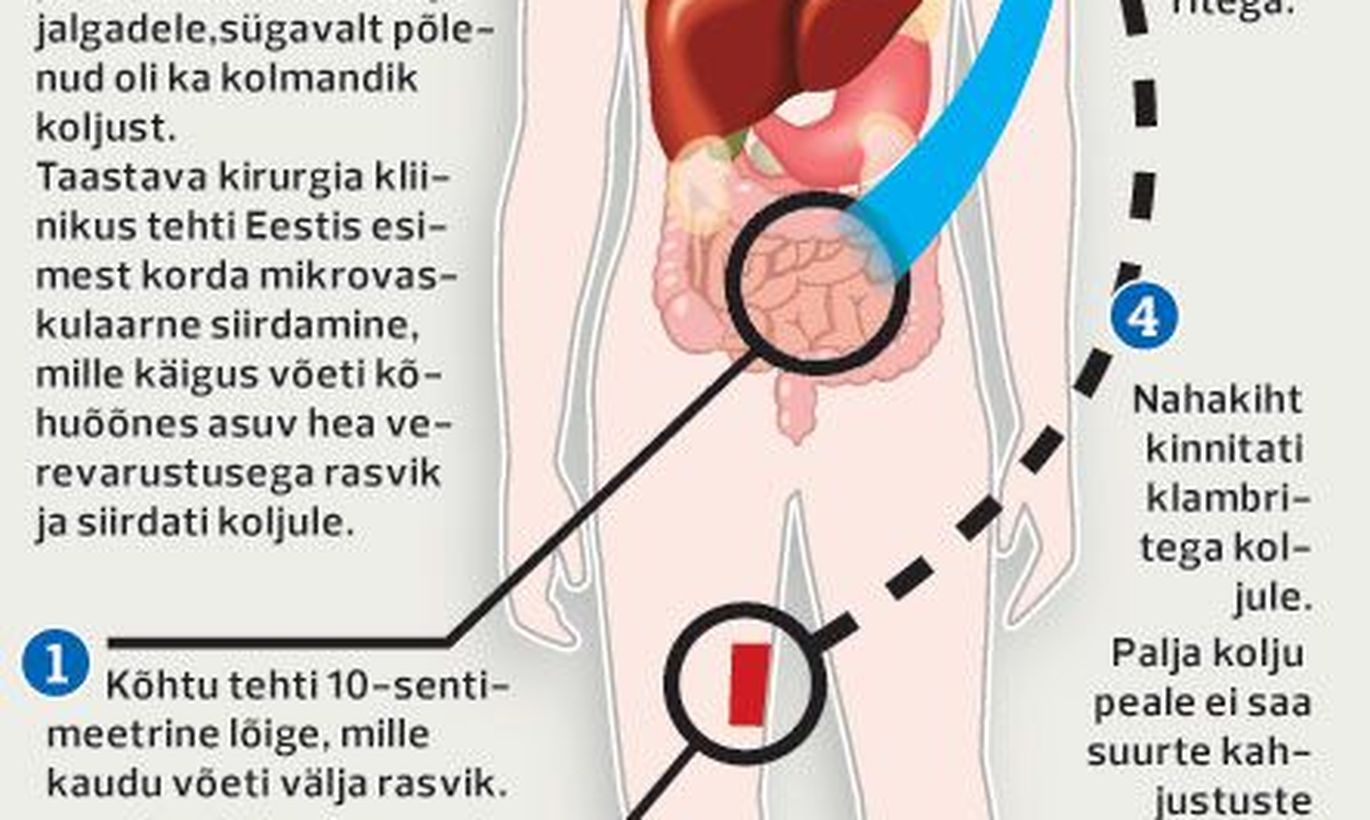 High voltage destroyed one third of living tissue on a 30 year old man's head, leaving the skull unprotected.
Three weeks ago, the first transplantation was performed in Estonia, in Hospital of Reconstructive Surgery,on a skull with extensive and deeply burnt skull, for which intestine-covering fatty tissue (omentum) was extracted from abdominal cavity.
Six surgeries on the young man, with severe burns from high voltage at the start of the year, were performed by surgeons of North Estonia Medical Centre(PERH). With the patient's arms and a leg, the injuries were of a more ordinary nature. However, in order to save the severely injured skull, the PERH chief burns treatment doctor Ain Seimar appealed to colleagues from Hospital of Reconstructive Surgery.
Surgeon Romek Märtsin inspected the patient in Mustamäe and determined that the best result might be achieved by transplantation of omentum unto the skull, something never before performed in Estonia.
«Skin cannot be transplanted directly unto bare skull, therefore, we considered laying a foundation of fatty tissue with good blood supply,» explained Mr Märtsin. «Plastic surgery is an art of finding the most appropriate tissue, to be transplanted to the injured area. A human being consists, as if, of spare parts – usable in other places,» said he.