NATO chief: Baltics have to agree base of air policing mission among themselves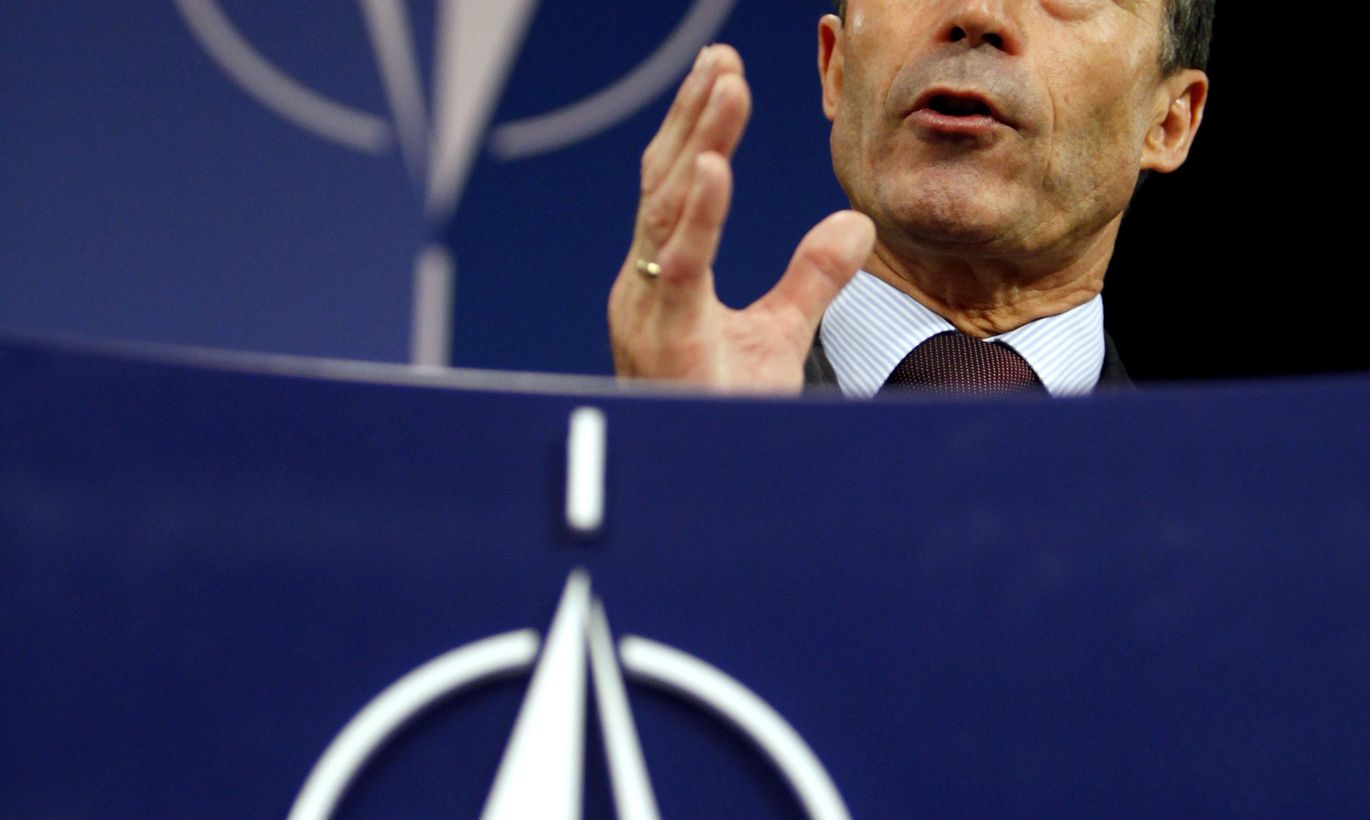 The Baltic states should come to an agreement among themselves on the place of deployment of the NATO fighters guarding their airspace, NATO Secretary General Anders Fogh Rasmussen said in Vilnius on Friday.
NATO will not step into the debate between Lithuania and Estonia on the need to rotate the place of deployment of fighter jets in the future, Rasmussen told reporters after his meeting with Lithuanian President Dalia Grybauskaite.
"NATO doesn't interfere with that. It's for the Baltic states to decide how to organize that part of the air policing," the chief of the alliance said.
The NATO fighters participating in the Baltic air policing mission are currently stationed at the Zokniai air base near Siauliai in northern Lithuania. Estonia seeks future rotation of the mission between Zokniai and the Estonian air base of Amari. Lithuania in turn wants its Siauliai base to remain the main and permanent place of deployment.
The Estonian Defense Ministry's deputy secretary general for policy Sven Sakkov told Lithuanian journalists last August that Estonia would like to host the NATO air policing mission at its Amari air base.
"As to your question whether Estonia would like to see it rotating - we do. We think that the burdens and risks associated with NATO air policing and other missions have to be equally shared among the countries involved, or more equally shared than they have been until now. Estonia is ready to do its part. The modalities have to be agreed, we're in the process of that. So I can very clearly declare that Estonia is interested in hosting NATO air policing in the future because I think it is also a duty of ours to do it," Sakkov told journalists adding that Estonia would like to get the issue decided as soon as possible.
However, Lithuania's then Minister of Defense Rasa Jukneviciene said that Vilnius was not considering the option.
The Latvian minister of defense, Artis Pabriks, said in September that Riga did not support the Estonian proposal to rotate the NATO mission because this would push up costs. "One of the arguments against such rotation is that it would require more money. And why rotation just in Estonia, maybe we need such rotation in Latvia? So Latvia's position at this moment is negative," Pabriks told BNS.