Spy who ensnared Kohver now in prison
September 14, 2017 2:21 PM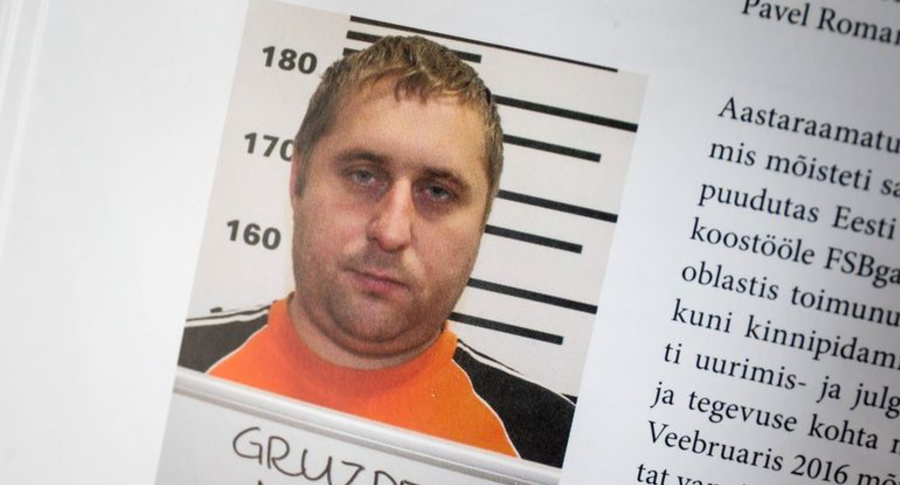 The man who helped trap Estonian Internal Security Service (KAPO) operative Eston Kohver in September of 2014 has been imprisoned in Estonia since February last, Buzzfeed reports.
KAPO Deputy Director Aleksander Toots said in an interview to an Estonian journalist in the English-language portal that the man who lured Kohver to the meeting near the border was one Maksim Gruzdev. Toots said that Gruzdev had promised Kohver to put him in touch with a third person. The cash discovered on Kohver's person was meant for the latter.
The deputy director said that this concluded Gruzdev's task, and that the FSB no longer needed him. Neither the FSB not Gruzdev suspected the Estonian side knew of his role.
Why was he arrested much later? Toots said that authorities caught Gruzdev committing a crime in Põlva in August of 2015 but decided not to arrest him as Kohver was still being held in Russia, and it would have been too risky to apprehend the spy.
On September 26, 2015, Kohver was finally exchanged for Aleksey Dressen that meant it was now possible to apprehend Gruzdev. It happened a week later.
Who is Gruzdev? Tartu county court convicted three men for crimes against Estonia in working with Russian special services in October of 2015 and early the following year. The court made the final ruling in February of 2016, sentencing Estonian citizen Gruzdev (32) to four years in prison.
Charges suggested the FSB recruited Gruzdev in the second half of 2013 in the Pskov oblast. From there on, until his arrest in October of last year, Gruzdev forwarded information on Estonian investigative and security agencies, including employees of KAPO, to the Russian service and participated in agent-operative work of the FSB in Estonia.
KAPO says that the common element of all three cases is that the FSB recruited persons tied to criminal circles. Illegal cross-border activity makes them easy targets for the FSB. Gruzdev trafficked in illegal cigarettes.
The information Russia wants is classic: domestic and foreign policy information, allied relations, location of allied units, training goals, and the people's attitude toward allies.
On the day the press learned of the spies' arrest, the Office of the Prosecutor General held a press conference where KAPO director general and a prosecutor gave statements. The public did not know then that one of the three men – Gruzdev – had been part of the plan to abduct an Estonian security operative. The connection of the smugglers to Kohver's case was not mentioned.
Maksim Gruzdev was also featured in the KAPO yearbook published a few months after his conviction. The security agency's information suggests the FSB recruited Gruzdev when he signed a cooperation agreement in the Pskov oblast in 2013.