Third warning led to closing of curricula
September 1, 2017 10:22 AM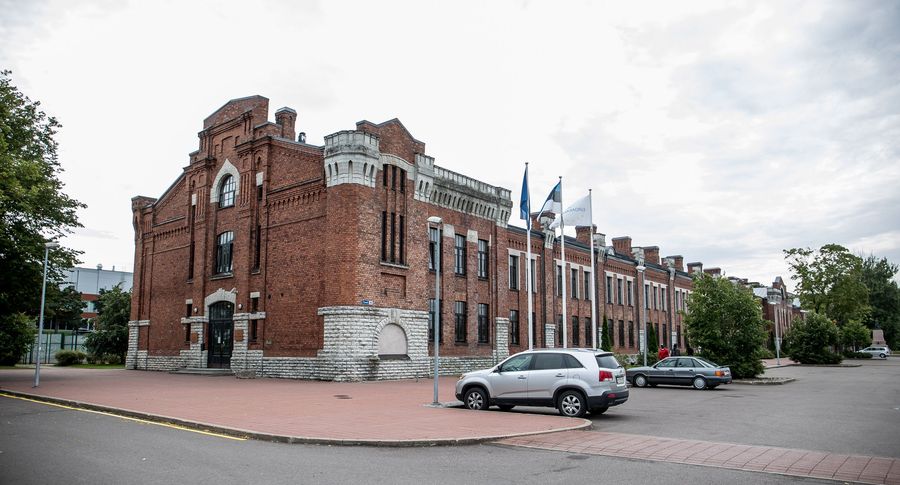 A part of students who applied in good faith to the Euroacademy this summer were in for an unpleasant surprise: longstanding shortcomings led to a ministerial directive that will take away the school's right to teach two specialties.
The Euroacademy and its more than 600 students will have a somewhat different start of the school year ceremony this year. In a situation where the school has traditionally welcomed a few dozen new international relations students and the same number of business management master's students on September 1, people who were hoping to study these curricula this year were left with nothing at the last minute.
Minister of Education and Research Mailis Reps signed a directive in mid-August, a day after the start of admissions at the Euroacademy, that prohibits the school from accepting new students for those specialties. It is the first time a part of a vocational higher education provider's right to teach has been limited in such a manner. The reason for the directive is quite prosaic: shortcomings in tuition have been allowed to persist for too long.
"It is indeed the first, but also the last, such case in Estonia," said head of the Estonian Quality Agency for Higher and Vocational Education (EKKA) Heli Mattisen.
Shortage of teachers
Reps' decision is based on an expert committee opinion from spring that concludes that even after six years of reevaluations, the school has failed to address problems plaguing the two study modules.
The international relations professional higher education curriculum, nearly 60 assistant advisers or foreign relations officers have graduated from each year, suffers from teachers with insufficient qualification. Less than a third of nearly 40 teachers work full-time. Only one full-time professor has international relations qualification. Students are mostly taught by visiting teachers who seldom have notable research papers to their name.
Things are even more serious regarding the business management master's program the Euroacademy has made one of its crown jewels in recent years. The school faced a critical shortage of students only a few years ago and nearly had to close its doors. Then it discovered a profitable niche: mainly African students willing to study business management in Estonia for €1,050-1,470 per semester.
While the lion's share of the school's more than 300 business managers are obtaining professional higher education, 113 are master's students. The expert committee found that only eight of 17 total teachers work at the academy full time, while five are retirement-age. It is impossible to maintain sufficient quality in a situation where subjects need to be taught in three languages and seven or eight master's theses supervised annually - a fact that is reflected in the theses themselves.
"The number of foreign students at the Euroacademy has grown explosively over the past three years. This means the academy also needs more teachers," Mattisen explained. The latter is often a matter of insufficient funds for private higher education providers. "Objectively speaking, I understand that the decision is a major blow, also financially."
Chairman of the EKKA evaluation committee Tõnu Meidla said that the aim of these assessments is clear: to make sure all Estonian higher education schools provide high-quality education.
"These are not slight remarks. They are cases of serious nonconformity addressing of which usually requires hard work and thorough analysis from schools," Meidla said. "We are talking about serious problems in need of intervention. It might sound light, but it isn't."
Both study modules had been granted extensions by previous education minister Jaak Aaviksoo and Jevgeni Ossinovski since 2011. The Euroacademy addressed some shortcomings over the years, but not all of them. The law prescribes the right to shut down curricula after schools fail three consecutive evaluations. Reps' corresponding directive will land on the government's agenda in September.
Head of the ministry's higher education department Margus Haidak said that the situation was discussed with the school. "We arrived at the mutual conclusion that the best solution is for them not to accept any new students," he said. Haidak refused to comment on why the school found it impossible to address shortcomings.
Rector of the Euroacademy Jüri Martin also refused to comment. Martin only said that existing students can finish their studies and will receive diplomas. Students who learned they cannot study what they had in mind this fall will be offered the chance to study other curricula.
Sink or swim
One expert with ties to the evaluation said that the Euroacademy was hit by the number one problem of higher education in Estonia: labor shortage. Estonian universities are open to the world: more talented, and especially younger teachers  find work abroad. Teaching staff cannot be attracted with salary alone as teachers also require an inspiring team.
Entrants to the Euroacademy do not have to take international IELTS or TOEFL language examinations. It is enough to have graduated from a university that teaches in English or to manage an entrance interview over Skype.
Postimees wrote last year that foreign students from Western Africa have falsified certificates by Estonia's academic recognition agency to enter the Euroacademy without any kind of prior education in 22 cases.
The fraud was discovered by the school itself that turned to the police. The Police and Border Guard Board (PPA) revoked the residence permits of around a dozen frauds and expelled them from Estonia.
The Euroacademy has been operating in deficit ever since 2011. This has reduced the net assets of operator NGO Estonian Euroinfo Society to €1.5 million by late 2015.