Dutch portal ignored the letter by Estonian MFA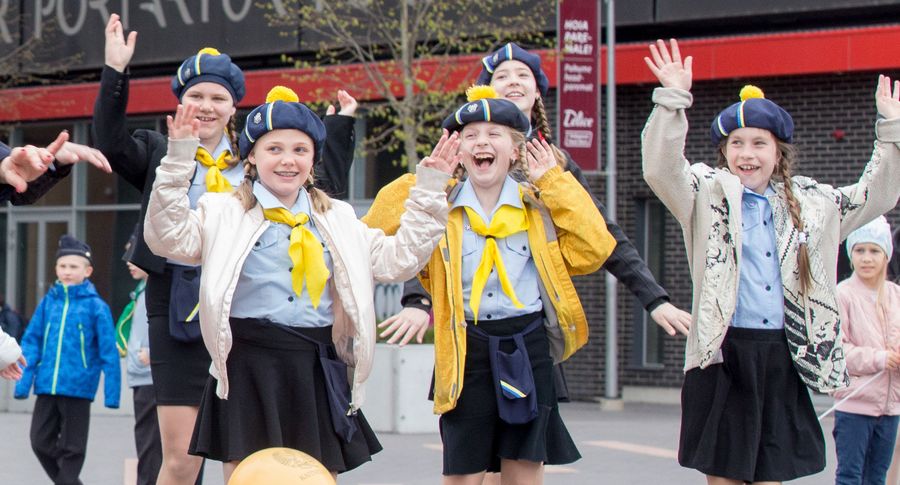 Dutch portal De Correspondent ignored the response Estonian Ministry of Foreign Affairs sent them as a reaction to Tomaso Clavarino's report about voluntary defence organisations in Baltic states.
Postimees asked from Estonian Ministry of Foreign Affairs whether the state has done anything to clarify things claimed in the story published by De Correspondent. As a response the MFA sent to Postimees a copy of the letter they sent to De Correspondent's editor Maurits Martijn.
Their letter was sent more than a week ago: on 6th of August. De Correspondent hasn't published the response. Neither has the MFA received any private response from the Dutch outlet.
From: Maria Belovas [mailto:Maria.Belovas@mfa.ee]
Sent: pühapäev, 6. august 2017 22:43
To: maurits@decorrespondent.nl
Subject: Regarding the recent coverage of Estonia
Dear Mr. Martijn,
During the last week, we have been following your articles on the Baltic countries' voluntary defence organisations and their affiliated youth chapters, based on photo reportage by Tomaso Clavarino. We have also kept up to date with coverage of the topic in the Estonian media and elsewhere.
For Estonia, freedom of speech and freedom of the press are sacrosanct. We're proud of the fact that the Republic of Estonia consistently places in the world's vanguard when it comes to freedom of the press – most recently 12th out of 180 countries in the 2017 World Press Freedom Index published by Reporters Without Borders. As such, we don't deem it appropriate to interfere in the work of journalists either in Estonia or abroad.
Nevertheless, we must take issue with your story, which does not reflect the situation in the Baltic states accurately. It does not appear that you have contacted any official representative from these three countries in the week and a half to give them a chance to respond.
With regard to the claims made in the initial story, we should point out that Estonia's voluntary defence organisations are a legitimate and important part of the Estonian national defence system – a fact that NATO and EU experts are familiar with. These are not some ad hoc paramilitary movements, but organisations with long traditions and a very definite structure operating within a clear legal framework. Moreover, the defence forces of other NATO allies have undoubtedly worked together closely with these organisations during many exercises. Considering that the story focused on the youth organisations, we should emphasise that Estonia complies with all of its international obligations to safeguard the rights of children and it is prohibited in Estonia to provide military training to children.
The fact that upon his arrival in Estonia, the photographer asked very insistently and repeatedly for photographs of children with weapons and requested that the children in the home guard's girls' organisation pose with weapons was so extraordinary and shocking that this was something noted in our memos at the time of his visit. These events have also been corroborated by eyewitnesses now as well. In addition, my colleagues have had correspondence with the author himself, showing that he gave misleading and contradictory  information about the purpose of his visit and the publications he is working for.
Should you need a quick comment, fact check or background information regarding anything related to Estonia in the future, please, do not hesitate to contact me.
With kind regards,
Maria Belovas
Director of Communication for the Ministry of Foreign Affairs of Estonia