EV experts would ban gas and diesel cars quickly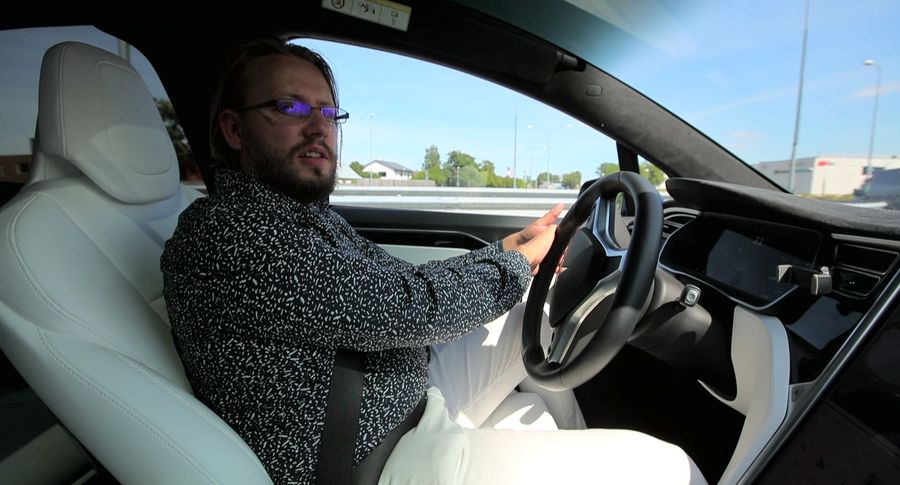 Estonian electric vehicle renters believe Estonia should ban the sale of gasoline and diesel cars sooner than the UK and France.
Owner of Estonia's first Tesla and an EV hire company Mario Kadastik welcomed news that the UK and France would ban sale of internal combustion engine vehicles by 2040 but said the move is too far in the future. «A good idea, but too late. It could be done sooner as 2040 is still 23 years away,» Kadastik said. He added that car companies can manufacture a lot of gasoline and diesel cars in that time. He believes the switch could take place much sooner; for example in 2030.
«2040 is playing it very safe,» the businessman said. He characterized the countries' decision as seemingly tough but useless in practice as it has no effect whatsoever on the situation today. «No carmaker is currently planning 23 years ahead. However, a perspective of 13 years would make them think.»
Asked whether Estonia should follow in the larger countries' footsteps, Kadastik said yes but added he wouldn't suggest a specific year as he does not believe the Estonian economy strong enough to simply set a date for 2025 or 2030. «We need to follow a similar time frame, while we should definitely keep up in this regard. Perhaps a little sooner,» Kadastik offered. The entrepreneur mentioned Norway as a good example, where 23 percent of new cars sold run on electricity and that plans to ban sales of internal combustion cars by 2025. «It will happen much sooner than state enforcement requires there.»
Kadastik said that in principle Estonia is ready to make such a decision, and that no special preparations are needed. «Everyone has a power outlet at home.» He highlighted a more favorable trade balance as one positive aspect of switching to EVs. Kadastik believes it would reduce fuel imports as domestic energy production would suffice for the country's recharging needs. «Even if we imported the electricity, it would still cost less than the fossil fuel we import today,» Kadastik believes.
Member of the board of Elektritranspordi OÜ Raul Potisepp believes that impulses to ban gas and diesel cars have the most to do with air pollution. «It is clear that a problem that kills thousands of people every years needs to be addressed.»
Potisepp pointed to a study carried out by the University of Tartu medical faculty in 2007 in which it was found that air pollution kills around 300 people in Tallinn every year and is mainly caused by traffic. «Even though this relative figure is lower for Tallinn than it is for London, the premature death of 300 people is noteworthy. That is why Estonia should also consider what to do in order to reduce deaths caused by exhaust gases,» Potisepp found. The medical study concluded that ultrafine particles in the air cause a total of 600 premature deaths a year in Estonia.
Potisepp said that when it comes to banning cars that run of fossil fuels in Estonia, people should be made better aware of alternatives as a blind ban can result in dissatisfaction and confusion. He believes Estonia is as ready for the ban as other European countries, even though the ELMO fast charging network is beginning to show signs of age.
«Today fast charging is available for Japanese EVs and Teslas. However, owners of European, American, or South Korean EVs cannot use the service in Estonia,» he explained. Potisepp believes infrastructure should be updated and future steps considered.
At the same time, Potisepp admits that a full ban would be a very bold move as alternatives are not widespread yet, while it would hasten development and the eventual switch that would reduce the number of pollution-related deaths. Despite positive aspects, Potisepp believes more thought should be given to whether a ban is the best way to effect change.
He added that studies suggest EVs will cost less and offer a wider selection than their fossil fuel counterparts by 2025, while their range will have grown to over 500 km.
«Because fuel and maintenance expenses are also lower for EVs, most people will probably have opted for an electric car by that time,» he forecast.