«Is the minister pregnant in the head?»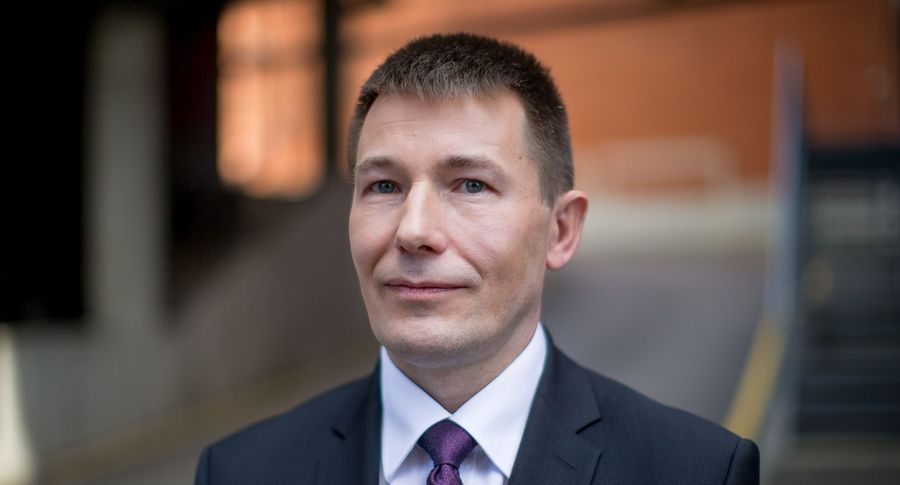 The fateful words that make up the headline and concern Minister of Education and Research Mailis Reps (Center Party) were uttered by head of State Real Estate Manager (RKAS) Urmas Somelar in front of a few dozen colleagues during an in-house meeting on June 2. They could lead to his termination.
The reason Somelar lost his cool during the meeting seems trivial: RKAS was discussing matters in the ministry's administrative area. More specifically Reps' proposal of employing meters in real estate management.
Minister of State Administration Jaak Aab (Center), in whose administrative area RKAS lies, finds that Somelar has crossed the line. "It is not just a single sentence; it is followed by a winding argumentation of why a woman in Reps' condition does not have sound judgment," the minister said. "All in all - one very chauvinistic utterance."
Aab has listened to a recording of the fateful meeting several times. "The tape comes from Somelar's subordinate for whom the utterance was the last straw. This is not the first time the head of this major state agency has had trouble controlling his language in front of employees," he said.
Somelar's language is infamous, which is hardly surprising considering the fact the man worked on bringing bad loans back into the fold in Hansapank and Swedbank.
Somelar says he is deeply embarrassed for what he said about Reps. "It was a vulgar and coarse statement," the told Postimees. "I trusted the colleagues at that meeting, but unfortunately one of them turned out to be traitorous."
Suspicions of conspiracy
Somelar says he was summoned by Aab unexpectedly on Friday and told he is not fit for his office. "Yes, that is true. I asked him whether an executive who employs this kind of language can continue at the head of such a major organization," Aab admits.
The minister wanted Somelar to resign and gave him until Monday to file a letter of resignation. "I told him there and then that I will not be resigning because the words were uttered during an in-house meeting and should not concern the public in any way," the head of RKAS parried.
Somelar said he told the minister he would not be leaving voluntarily again on Monday morning. "Aab told me he would give the matter more thought."
Somelar tried to personally apologize to Reps to remedy the situation. "I took her flowers, tried to call; however, the minister's agenda is packed. Therefore I had to put my apology in writing," he said.
At the same time, Somelar sent to the supervisory board of RKAS his account of why he refuses, as head of the agency, to sell the old building of the Estonian National Museum (ERM) to the city of Tartu for €100,000 less than what has been offered by the Sakala fraternity.
The executive maintains that is the real reason the Center Party wants to get rid of him. "The insult against Reps is just an excuse to get rid of me. The actual reason is that I'm not willing to sell the ERM building to the city of Tartu for less," he said.
"That is an exaggeration. The only reason I talked to Somelar on Friday was his language and this particular insult," Aab countered.
Warning from years ago
Somelar goes on. "The recording of our meeting was forwarded to Eesti Päevaleht for the purpose of publicly condemning me a mere hour after I had expressed my opinion on real estate in Tartu," he said.
Aab referred to Somelar's version as a conspiracy theory. "As far as I know, the recording reached the press through Somelar's own employees who have had enough," he said.
Somelar's fate will be decided by RKAS supervisory board members Aivo Adamson, Sulev Luiga, Marek Pohla, Tarmo Porgand, and Tõnu Toompark.
Somelar was forced to apologize for an utterance concerning people's ability to learn and language barrier last May. Back then he told Eesti Päevaleht that a person over the age of 45 is no longer really capable of obtaining new tricks of the trade. The supervisory board gave the CEO a second chance last year.