Dentists not happy with price list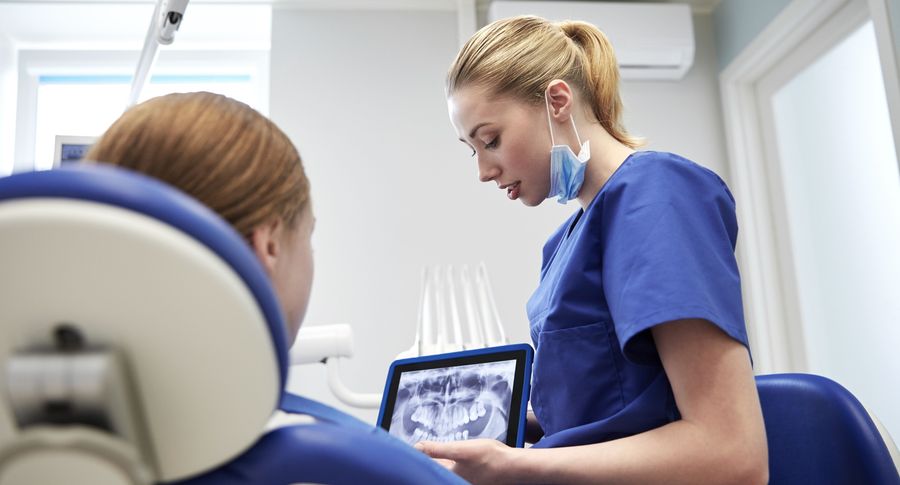 Even though state-funded dental care should become available to adults from next week, people in several counties need to look for it in major cities as local dentists refuse to work under the health insurance fund's conditions.
While the fund covers dental care of minors in full, July 1 will see the entry into force of a €30 adult dental care benefit. However, the benefit can only be used at dentists willing to work for predetermined prices.
A map on the fund's website shows all the dentists who have signed the contract. They number few. In Lääne-Viru County, only one dentist in Tapa has signed, while people of Viljandi County have to travel to Suure-Jaani to take advantage of the benefit.
«Am I really the only one?» asked Suure-Jaani dentist Valentina Voormansik who recently signed the contract. Voormansik said she knows a few other dentists in the county who are considering signing the contract. She believes low service prices to be the main reason for her colleagues' lack of interest.
Voormansik says that the fund's filling money is modest, lower even than on her price list, but is compensated for by a higher visit fee. "At the end of the day, I'm in the black as the fund pays €16 for a repeat visit, while I charge just €5," she said.
Voormansik added that the benefit is important for rural area pensioners. «However, generally it will be of little use,» she concluded.
Not a single dentist has signed the contract in Järva, Valga, Põlva, and Lääne counties.
«Indeed, it is possible the fund will not have contractual partners in all counties from July 1. Patients can go to the neighboring county, or rather their so-called regional center (i.e. Pärnu, Tartu, Tallinn) where people have business from time to time anyway,» said the fund's press representative Kaidi Kasenõmm.
By last week, 45 service providers had signed the adult dental care benefit contract, most of them in Harju, Tartu, and Ida-Viru counties.
The health insurance fund believes the possibility to take advantage of the benefit will be created in all counties. «It might take longer in some places,» Kasenõmm said.
The press representative added that contract conditions are the same for everyone and the board cannot make exceptions. The fund hopes several dentists will come in to sign contracts toward the end of June. The fund also plans to approach more doctors with proposals of partnering up. Contracts will also be signed after July 1.
The Estonian Dental Association held an online survey among its members last year. Only 36 dentists of the total 544 who answered were willing to provide dental care based on the price list proposed by the fund back then. Head of the association Marek Vink said there is no information as to how many dentists will sign the contract.