Price of butter reaching record highs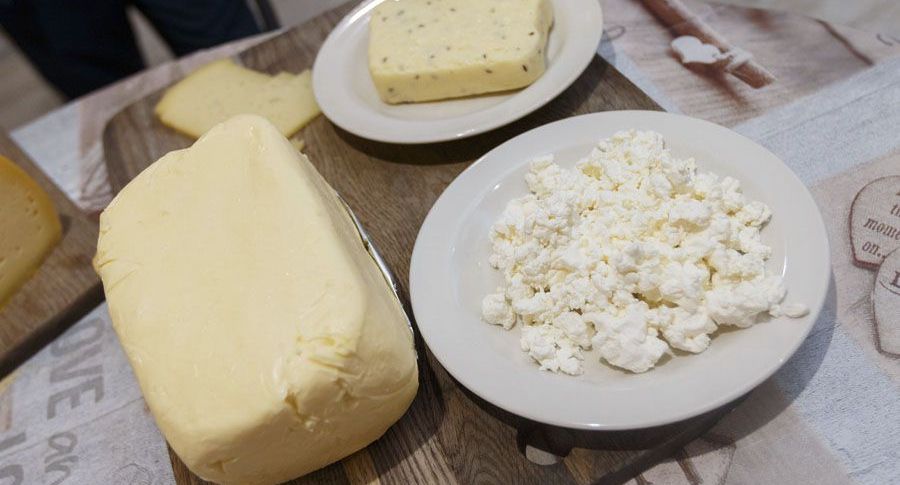 Head of leading Viljandi County dairy producer Mangeni PM and its 1,700 heads of cattle Meelis Venno says that a ton of butter now fetches a mystical price of €5,500 on the world market. "Nothing like this has happened before. All anyone can do is shrug their shoulders when asked about it," Venno said.
The businessman added that while the price of milk and powdered milk has also gone up, the change has been far more moderate. Venno said that the price of butter has remained more or less stable at around €2,800-3,000 since 2007, and that the current situation constitutes a mystery for him.
Manager of Valio Eesti dairy Maido Solovjov said that a ton of butter cost around €2,200 a year ago.
"The main price factor of dairy products is the abundance or shortage of crude milk. Because crude milk production volumes have plummeted in Europe over the past year, especially in France and Germany, prices have gone up. This has had the most severe effect on crude fat, demand for which is very high," Solovjov said.
He said the price of crude milk is made up of two main components: protein and fat, while the former has more to do with cheese and the latter with butter.
"Every change on the European market sooner or later reaches Estonia," Solovjov said. He added that the price of butter has gone up also in Estonian shops compared to a year ago.
Solovjov said that dairies pay considerably more for milk than they did 12 months ago - prices have gone up from 20 cents per liter to 32-33 cents. He said that while milk producers and dairies are living happy times, high prices hide dangers.
"The price of butter is unpleasantly high today, which has the potential to hit consumption hard. Should the price remain this high for long, butter-intensive dairies will soon switch to vegetable fats," Solovjov explained.
He admitted that it would be disadvantageous for the consumer, and that no one would advertise the change in bread or pastries.
Solovjov believes dairy producers should also be happy with prices at 32-33 cents per liter.
Head of Mangeni PM Meelis Venno said, however, that there is no reason to be overjoyed just yet, and that the current level of prices is only the bare minimum required for profitable production. He said dairies could easily pay producers 34-35 cents per liter.
Head of OÜ Karpo near Tarvastu Kalev Nurk agrees. He expressed his displeasure with the fact prices were even lowered for a time in spring.
Venno said that while producers can breathe more easily today, they suffered great losses over the past two years.
"Annual reports for 2016 will be nothing to write home about. I'm not a fan of the Center Party; however, had they not come to power and offered farmers crisis aid, a lot of producers would have been forced to close shop. That crisis instrument saved a big part of Estonian agriculture," Venno said.