Ripples of a nine-ton rock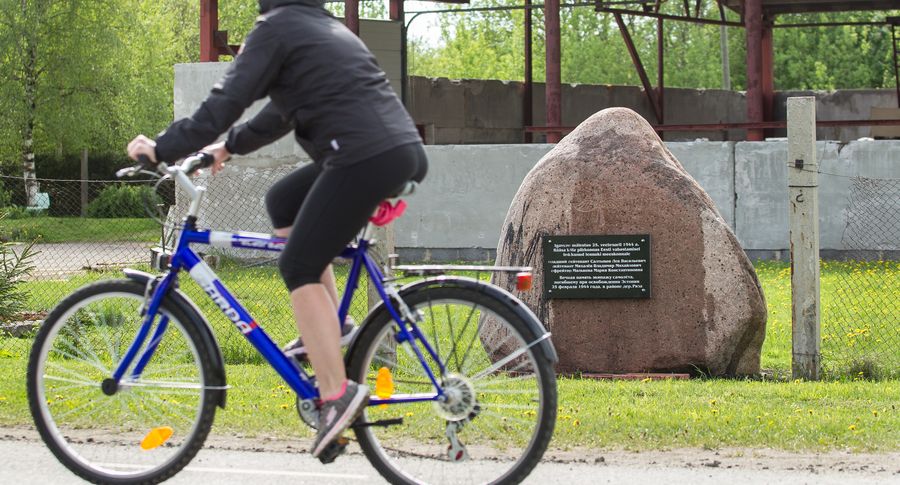 Let them take that rock, said the Rääsa village landowner when asked whether a man from Kiviõli could come and remove a Soviet-era monument from his field.
Lüganuse parish center was filled with astonishment yesterday as no one had imagined what a diplomatic landslide a rock in a field could cause back when Russian veterans' association Nochnoy Dozor's Kiviõli activist Sarkis Tatevosjan came to Lüganuse to ask for permission to move the stone in the winter.
One parish government official recalled how they were taken to pay respects to the rock used as a monument to Soviet airmen shot down in the area as pioneers. The former pioneer said, however, they doubt the rock that sparked the diplomatic scandal is the same one they remember from their childhood.
Tatevosjan is convinced the rock is the real thing, and said he made a proposal to Nikolai Vojeikin to bring the rock from Lüganuse parish and find it a suitable place alongside the city's other monuments back in December of last year. He also claims the mayor was not opposed to the plan then.
Tatevosjan rented a truck and crane in February and brought the eight- or nine-ton rock to Kiviõli where he was not allowed to set it down. That is how the monument ended up on Tatevosjan's lot.
Kiviõli has two monuments. The brotherhood grave in Küttejõu district and two rocks on the foot of the ash hills. Member of the city council, long-time mayor Tiit Kuusmik said the town has no shortage of places where veterans can take flowers on May 9.
Because the city government told Tatevosjan he could not place the rock with the brotherhood monument or the rocks near the ash hills, he opened a new plaque on the rock next to his yard on May 9. The city government had no reason to stop him.
Until a delegation from the Russian consulate in Narva arrived on May 18. Consul General Dmitri Kazjannov demanded a city official find the memorial stone a dignified place on city land in an emotional fashion. The meeting and the conversation did not remain a secret from the internal security service.
The opinion in Kiviõli is that Tatevosjan's struggle serves the aim of preparing for this fall's local elections. The man does not deny plans to run again, and says he hopes the town will then get a government that will find a respectful place for his rock.