Sickly looking at civilian service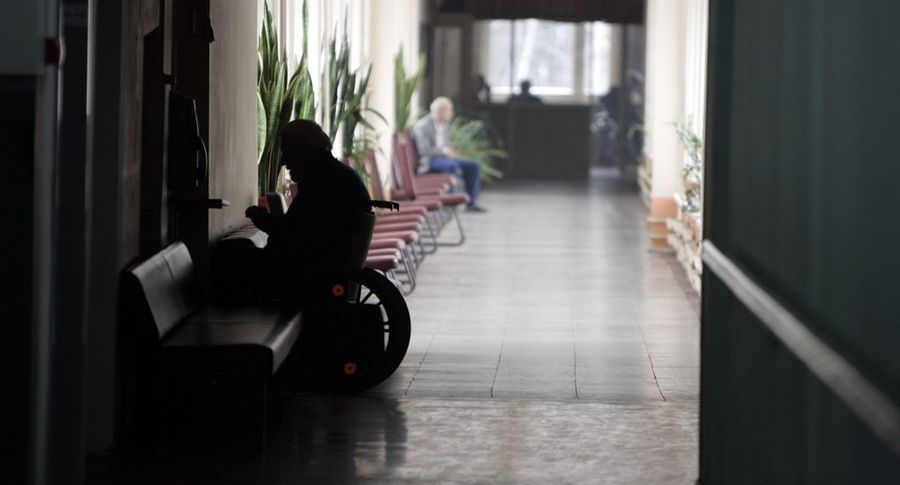 An interior ministry plan that has been cooking for two years would have young men deemed physically unfit for military service undergo 12-14 months of civilian service instead. The aim of the system already in use in Switzerland, Norway, and Israel would be to secure Estonia with a reserve of specialists in other fields besides the military in case of crises.
For example, a young person with an education in IT could serve at the information system authority, the interior ministry's IT and development center etc. after undergoing a background check. Places of service would not be limited and could be in state agencies all over Estonia. Based on training, it would be possible to serve as an assistant police officer, rescue worker, translator, office worker, security guard, alarm center operator etc.
Civilian service would last 12-14 months, while compulsory military service spans 8-11 months. Civilian service would take longer as conscripts would only have to spend 40 hours a week in their place of service. Persons would then be counted as part of a civilian reserve to be called on to carry out civil defense and maintenance of vital services functions in case of crises.
"We need them if there is a crisis. It is important to have enough crisis relief," said Deputy Chancellor of the Ministry of Internal Affairs Erkki Koort. He is part of only a handful of people who have spent the past two years working on the civilian service plan.
Civilian service is needed primarily due to shortage of money and people. The Singing Revolution generations where 13,000 boys were born annually have shrunk to 6,000-7,000 boys by today only 3,200-3,300 of whom are conscripted. Fewer than 3,000 complete their training. While the defense ministry wants to gradually boost the number of conscripts to 4,000 by 2023, roughly 3,000-4,000 men will still not undergo military training.
At the same time, the state apparatus has been steadily reduced. This means that it might prove difficult to keep things going relying only on officials in case of serious crises.
Civilian conscripts would be of use already during their training. "For example, we have police officers and rescue workers clearing roads after accidents today. That is absolutely unreasonable. A policeman constitutes too expensive a resource to waste on clearing debris," Koort found.
The deputy chancellor said the plan would not change the national defense model as military service would remain the state's priority. "A school athlete can avoid military service based on some medical requirements today; however, that possibility will disappear in the future. A choice between 8-11 months of military service and 12-14 months of civilian service will surely motivate young people who are fit to opt for the former."
Civilian service would have a number of virtues for the state. Participants would get an idea of how the state is administered. Risk behavior of young people who have served in the field of internal security could be reduced. People who have undergone training would be more capable themselves and able to help others. It would be easier for the state to find employees in several fields down the road.
Estonia is not inventing the bicycle here. Civilian service is used in Switzerland, Norway, and Israel. It was possible to serve in the internal security regiment and military rescue in Estonia in the 1990s before they were abolished.
New law needed
Civilian service project manager Mariita Mattiisen said that Estonia will likely not adopt an existing civilian service model directly. "Right now it seems it would be sensible to opt for a hybrid of the Swiss, Norwegian, and Israeli models," she said.
While civilian service would not require a constitutional amendment, separate legislation would probably be needed. One version would see civilian conscripts selected by the Defense Resources Board, while another would have state agencies conscript young people directly. The total cost of introducing civilian service remains unknown at this time.
Mattiisen said the ministry will put together a plan of proposals that will be presented to politicians by late August.
What could be society's attitude to civilian service? Estonia is already short on labor. More than 80 percent of conscripts who participated in a recent study said their employer was rather not pleased upon learning of their conscription. The main reason behind attempts to avoid military service is fear that the period of service will leave a hole in school, personal, or work life.
Erkki Koort does not see the logic. "I don't understand – a year of serving your country leaves a hole, while spending five years in Australia doesn't."
Civilian service has sparked interest among social institutions. Other agencies are concerned over the plan's cost. Creating civilian service positions, training and supervision of conscripts is expensive, which is why several agencies have said they will agree only if the plan comes with additional financing. How to find the latter, and whether it could be found is a matter of negotiation.
"I would like to see civilian servicemen employed in all interior ministry agencies in two-three years' time. We could be able to conscript everyone deemed unfit for military service by 2025," Koort suggested.
Provided politicians support the plan and do not water it down before its entry into force. "I very much hope no political force will find that we need to be somehow selective. Were that to happen, we would have the question of who is more equal than others, and why should we make an exception for them," Koort said.
Dear to maintain
Director of National Defense Coordination of the Government Office Kristjan Prikk said that the task to put together a civilian service model came down from the previous government. Cost is its weakest link.
"It would be very nice were it to turn out civilian service can bring more people into crisis management in a cost-effective way. However, harnessing people in such a manner comes with considerable expenses," he said.
The new national defense development plan for 2017-2026 does not include the possibility of civilian service. This does not mean the plan couldn't be included in the next development plan in a few years' time. "This requires accurate objectives, thorough cost-benefit analysis, and a proper public debate," Prikk said.
Sociologist Juhan Kivirähk, who has pursued in-depth research of national defense, said that Estonia has the prerequisites to lay down civilian service.
No fewer than 76 percent of people questioned believe that national defense is the task of most state agencies and the entire society rather than just the army in Estonia. The figure is 85 percent among ethnic Estonians.
However, attitudes will change once the system is ready to take effect. "I believe the plan will not be unanimously praised in a market economy – that if you are a young man you have to spend a year working for the state for free," Kivirähk said.
That is why attitudes will be decided by the contents and compatibility with skills of young people the civilian service system will offer in the end.