German planes threatened by Russian activist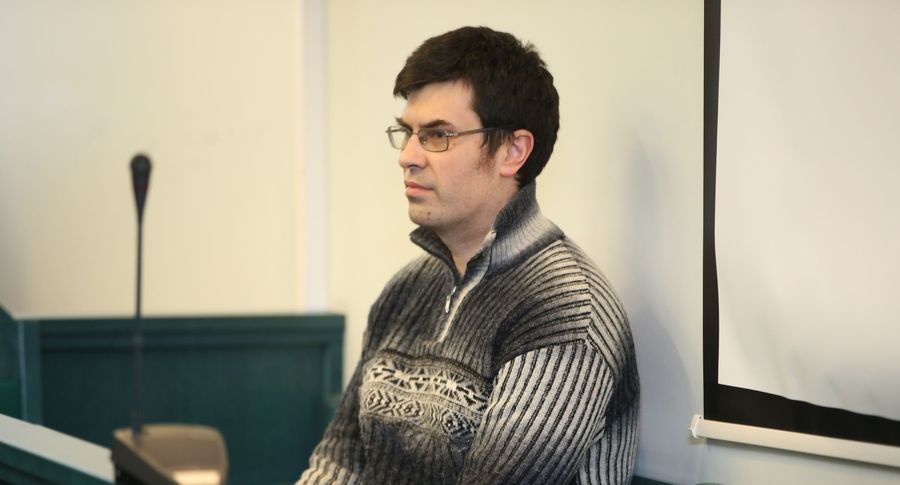 The man who threatened to bomb a regular flight between Estonia and Germany in the name of Islamic extremists turns out to be a local Russian activist. Vladislav Pälling (33), known for his anti-NATO statements, is set to face trial today.
It took the Estonian Internal Security Service more than six months to catch up to Pälling who made a bomb threat against flights leaving for Germany in the name of ISIS on the night of July 25 last year. Even though Pälling made his threat in English using a local cell phone while in Estonia, it proved difficult to identify him.
Pälling had done everything possible to keep himself from being identified. Things were complicated by the fact the call was placed from a high-density residential area.
Tallinn resident Pälling was apprehended on February 2 and has now been arrested for a period of two months. He has confessed to the crime. The public prosecutor's office refuses to reveal Pälling's motives. The young man is facing trial today in agreement process, charged with aggravated breach of public order the maximum punishment for which is five years in prison.
Pälling has been seeking public attention for years by addressing both Russian President Vladimir Putin and U.S. presidents Barack Obama and Donald Trump. In the addresses, Pälling appears as an Estonian citizen appealing to heads of superpowers, asking them to prevent NATO inciting a war in Estonia as the former does not want to see his home town of Tallinn in ruins.
Pälling's message has only been published by propaganda publications with ties to Russia, principal among which is the Estonian web portal of Sputnik. Pälling's 2015 address to Obama can be found on YouTube where it has been viewed over 350 times. Pälling is also an activist of the Estonian Nations Party that has ambitions to represent Estonia's Russian-speakers.
On July 25, Pälling said that a plane headed for Germany would explode inside the next week. A threat seemingly by the Islamic State was regarded as extraordinary in Estonian context, and even though terror threat levels were low in Europe at the time, the call caused security forces to take additional security measures at Tallinn Airport. That is why apprehending the criminal who had so seriously breached public feelings of security became a matter of honor for Estonian investigative organs.