Lithuanian drug lord's surprising connection to Estonia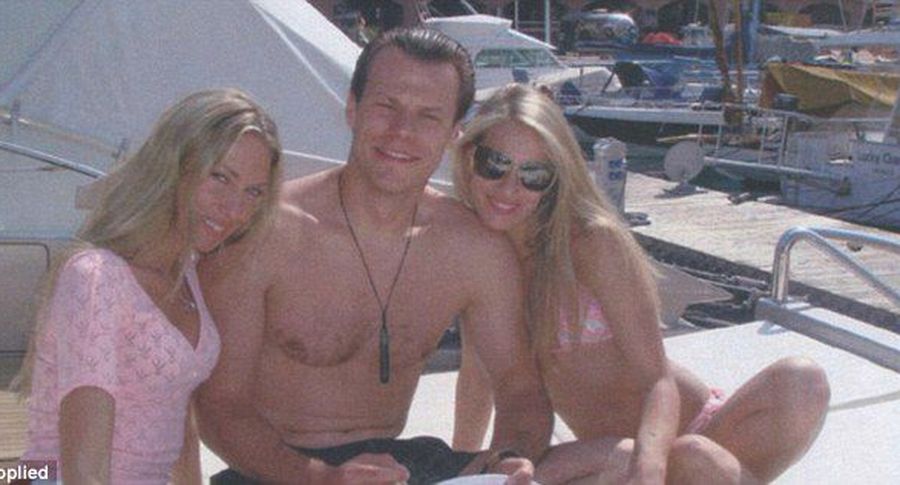 Documents leaked from the Panamanian law firm Mossack Fonseca and court materials from New Zealand show that Lithuanian drug kingpin Rokas Karpavicius could have used Estonians' help in laundering criminal proceeds. The documents make mention of scandalous ex head of Divec Erik Vallaste.
Rokas Karpavicius is one of the biggest drug dealers in Lithuania. The thriller that is his life story has seen its fair share of celebrities, decades of hiding from law enforcement, and finally getting caught holding a Harry Potter book full of LSD. An investigation by Postimees and Lithuanian news portal 15min.lt revealed that some clues in the international drug case could point to Estonia.
Surrounded by stars
Karpavicius, who became famous as a playboy in the media of his recent homeland New Zealand, is a man who just six years ago enjoyed luxurious toys and the company of beautiful women.
His first conflict with the law came in 1999 when he was caught trying to sell an undercover police officer five kilograms of cocaine. Karpavicius was in the middle of his trial when he used a fake passport to escape to New Zealand in 2001.
Wanted by Interpol for years, Karpavicius continued engaging in legitimate and less legitimate businesses, keeping to his habitual glamorous manner. He hired Zilvinas Grigaitis – a Lithuanian celebrity known for lavish parties and close ties to the Australian elite – to run one of his companies in Klaipeda.
Karpavicius' main partner in New Zealand was local businessman Ronald Terence Brown. The latter was officially unemployed and lived off benefits, while he owned €885,000 worth of real estate, several luxury vehicles, and a pool club.
It was established in court that Karpavicius and Brown used both individuals and companies to launder money. One of the latter was Contara Inc. that received several wire transfers from Brown's businesses in 2008. Detectives claimed the company was run by ringleader Karpavicius who used it to hide his income.
Even though court materials make no mention of the home country of Contara Inc., its profile matches a firm in the Panamanian tax haven created a mere month before transfers were made by Brown. Here is where Estonians comes into play.
Materials leaked from Panama last year reveal that Contara Inc. was established in Panama with the help of scandalous consultation firm Mossack Fonseca. Contara was managed for its owner by accounting and business counseling group Prospera that is active in Malta, Vilnius, and Tallinn.
Prospera is none other than former Tallinn company Divec after it changed its name, having committed a record-breaking case of tax fraud in Estonia by selling offshore companies in the late 1990s.
Then head of Divec Erik Vallaste was found guilty by the court and still owes the Estonian state €1.34 million, which is why he keeps from owning businesses and only uses the title "business consultant" on rare occasions he makes public appearances.
Even though all three branches of Prospera – in Tallinn, Vilnius, and Valleta – are private companies, they are owned through an elaborate scheme primarily by Vallaste's wife Eva-Maria Vallaste. Minority holdings are held by a few Estonians and Lithuanians.
The business model is simple: the group establishes, sells, and runs companies for clients, as well as provides tax advice. The business is so lucrative that Eva-Maria Vallaste is almost omnipresent on business daily Äripäev's dividend-takers list.
Documents leaked from Mossack Fonseca suggest that Contara was first established by Prospera's Malta office, known as Prospera Europe Ltd. Invoices for managing the company in Panama were sent to Erik Vallaste in Tallinn.
Did Vallaste really help the Lithuanian drug lord to launder his money? Vallaste told Postimees that he has had no contact with Contara Inc. or Karpavicius, and that he has never been active in Panama. He claimed his name was on the invoices my mistake.
"Mossack & Fonseca is a law firm I introduced to Maltese consultants Prospera Europe Ltd. in the early 2000s. Since then it happened on a few occasions that Mossack & Fonseca mixed up contact persons and invoice recipients," Vallaste claimed.
The invoices were allegedly really meant for the Malta office of Prospera. "As far as I know, Mossack & Fonseca always corrected mistakes made in documentation," he added.
Documents available to Postimees suggest no such thing. They reveal that invoices for Contara were sent to Vallaste both in 2008 and 2010, with both Prospera Estonia and Prospera Europe Ltd. marked as recipients on different occasions.
Head of Prospera in Estonia Katrin Taho told Postimees in writing that Tallinn has never been involved in managing Contara nor paid its bills.
Typical scheme
Questions do not end there, however. Data from the business register suggests that Prospera's office in Malta reported Contara Inc. to be owned by a company in Belize called Miramax Systems Ltd. when it was created.
Closer investigation revealed that Miramax is one of several companies that frequently surface in Prospera's business activity. A typical shell company, it has been registered as the owner or corporate director of other enterprises on several occasions by employees of Prospera.
If Miramax Systems Ltd. is really a subsidiary of consultation firm Prospera, the Estonian company in Malta could simply have been hiding Karpavicius' holding using a shadow company, making the affair a typical money laundering scheme where the beneficiary exists in the name of the consultant, while the latter is the only entity aware of who really owns assets.
The publications do not know whether New Zealand authorities have launched an investigation into Prospera.
Postimees attempted to get answers from the heads of Prospera Europe Ltd. on whose behalf the company managed Contara on whether the firm had any link to Karpavicius over a week. All calls and letters went unanswered.
Karpavicius was brought to Lithuania in December of 2016, after serving a punishment in New Zealand. His whereabouts are currently unknown. 15Min.lt tried to establish contact with Karpavicius and other Lithuanians involved but could only get an interview from Zilvinas Grigaitis.