Young people more tolerant of corruption
February 28, 2017 5:50 PM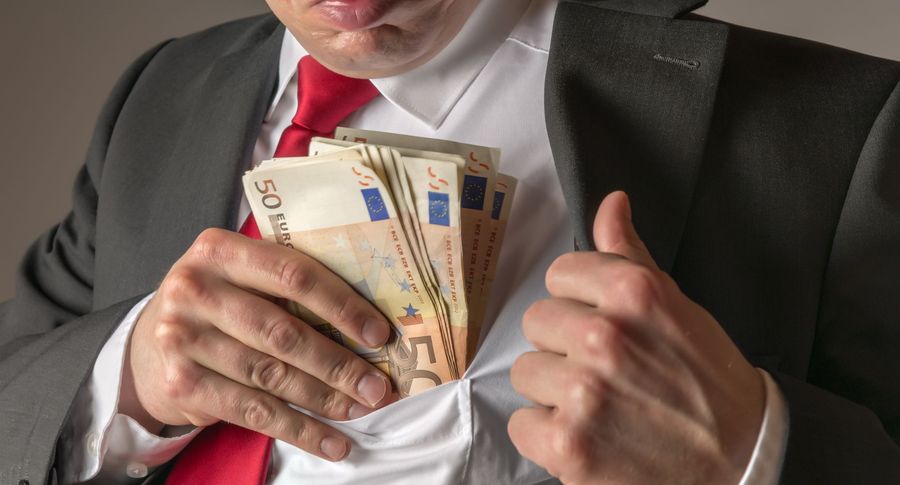 While young people are more tolerant of corruption than older generations, corruption perception has improved overall since 2010, a newly completed study finds.
The Ministry of Justice presented the results of a corruption study involving residents, entrepreneurs, and public sector workers yesterday; a similar study was last carried out in 2010.
The study reveals that even though people hold corruption to be a widespread phenomenon, it is not believed to be the biggest problem in Estonia. The percentage of people who believe corruption is a problem fell from 68 in 2010 to 57 this year.
Both residents and public servants believe bribes are used primarily to speed up processes and avoid punishments. Entrepreneurs believe gratuities are most common in public procurements, whereas the central government is believed to be more corrupt than its local counterparts.
A quarter of entrepreneurs believe politicians have become more corruptible – up from one fifth of all entrepreneurs six years ago. Residents and state officials believe bribes are increasingly used to procure legislation, which in turn points to increased perception of the growing power of major corporations. Officials believe bribes have become more frequent in public procurements.
Minister of Justice Urmas Reinsalu (IRL) said it is regrettable people feel legislation can be bought in a situation where the Riigikogu has not gotten around to addressing lobbying, despite corresponding recommendations by the European Union's anti-corruption body GRECO. "We need to clearly phrase the obligation of people with access to state power to disclose their interests after leaving office, as well as a ban on hidden right of option," the minister said.
General corruption awareness, people's ability to recognize corruption, as well as negative attitudes toward the phenomenon have become stronger since 2010. The number of people who would be willing to act in a corrupt manner has fallen considerably in the past six years.
A problem spot highlighted by the study is that people under the age of 25 are less aware of corruption, maintain more accommodating attitudes and are generally more tolerant toward it.
"This does not necessarily mean that young people are less honest; however, their perception and awareness in terms of identifying cases of corruption are considerably lower," Reinsalu said. "We need to aim our social education at these problems."
Head of the analysis department of the ministry Mari-Liis Sööt said that young people also believe corruption is more widespread, while younger executives are more likely to resort to corruption.
It is also worth noting that politicians who participated in the study are more accommodating toward corruption than other public sector workers: no fewer than 12 percent of politicians would be willing to act in a corrupt manner, while the corresponding figure is 6 percent for ministries, 5 percent for law enforcement authorities and state agencies, and 4 percent for local governments. The number of politicians who believe there is corruption in their institutions is also higher compared to other public servants.
The comprehensive corruption study separately interviewed 500 residents, 500 companies, and 1,037 public servants, including politicians. The study was carried out by Norstat in September and October of 2016.