Marina Kaljurand to head global cybersecurity commission
February 17, 2017 1:58 PM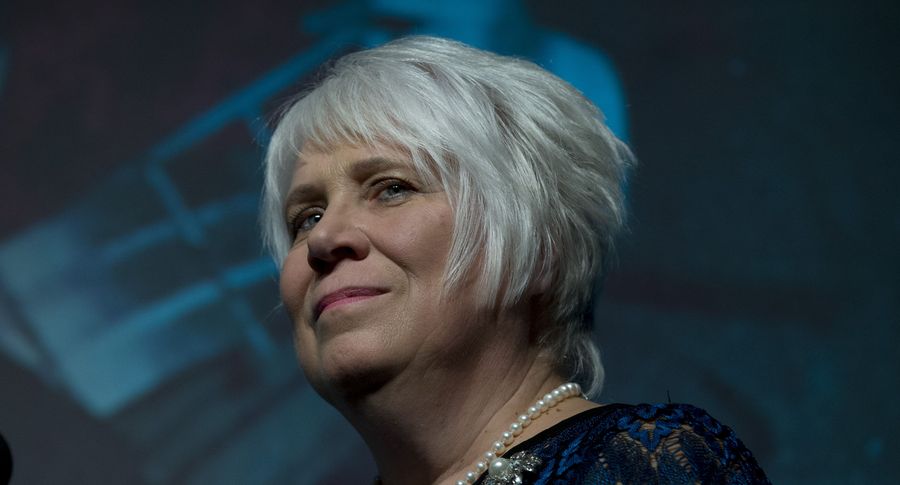 Former foreign minister Marina Kaljurand is pursuing a rarely seen level of international career among Estonian diplomats and has now been chosen to head a high-level commission to tidy up cyberspace to be announced tomorrow at the Munich Security Conference.
Kaljurand will head the Global Commission on the Stability of Cyberspace (GCSC) next to former US homeland secretary (2005-2009) and co-author of the Patriot Act Michael Chertoff and Indian diplomat Latha Reddy acting as deputy chairmen.
The level of the commission is reflected in the fact it will be announced during the Munich conference (that this year marks ten years from Russian President Vladimir Putin's speech that launched the current standoff between Russia and the West) as well as its prominent membership.
Members include author of the concept of soft power, professor at Harvard, high-ranking member of the administration of former US president Bill Clinton Jospeh Nye; former deputy head of MI6 Nigel Inkster; founder of the world's largest hacker meet DEF CON Jeff Moss; Microsoft Vice-President in charge of cybersecurity Scott Charney; one of the founders and pioneers of the internet Vint Cer; and former Swedish prime and foreign minister Carl Bildt.
"This commission is made special by the fact it involves top-level experts of various backgrounds and know-how united in a single goal: to make cyberspace secure," Kaljurand said.
The commission is tasked with putting together a thorough report on specific steps toward a safer cyberspace. The GCSC will forward its proposals to the international public – countries, organizations, companies – the recommendations will not be obligatory.
"The goal is to come up with a set of rules countries and all cyberspace participants should adhere to," Marina Kaljurand said. "It is not international law; the latter can only be introduced by countries. These will be political, that is to say legally unbinding, norms compliance with which is voluntary. Political norms are often of greater significance in international relations as countries and the public realize compliance is in everyone's interest: these norms will create a framework for action and determine what is admissible and what is not."
International norms are needed because the cyberspace affects life globally and more cyber attacks are carried out against countries, companies, agencies, and people every day.
Kaljurand said the world is talking about what could and should be done to remove the possibility of intervening in the affairs of countries using cyber attacks.
"Countries can do a lot for cybersecurity; however, international success requires cooperation with other states, entrepreneurs, experts. Right now discussions are limited," Kaljurand said. "For example, UN cybersecurity expert meetings are limited to representatives of countries. At the same time, entrepreneurs are meeting among themselves, representatives of civil society among themselves etc. Our commission is a platform for politicians and hackers, lawyers and IT specialists to meet."
Kaljurand was invited to head the international commission by the government of the Netherlands. The founding of the commission during the Munich conference will be announced by Minister of Foreign Affairs Bert Koenders. The work of the commission will be done during meetings with members meeting face to face four times a year. The commission will have a secretariat in the Hague and San Francisco.
"It is my task to manage the work of the commission, represent it, and present its work. It is a substantial task considering the complexity of the subject, as well as the composition of the commission where all members are at the top of their respective fields," Kaljurand said. "I'm sure it will be very interesting work, and that we can contribute to a more open and secure cyberspace."
Kaljurand said that it is probable she was chosen to head the international commission for two reasons: Estonia's reputation as a successful IT country, and the fact Kaljurand has been active in the field for a decade.
Kaljurand will not represent Estonia in the GCSC. "On the contrary, I must be independent and strive for a maximally broad consensus between people and fields," she said. Kaljurand is employed by the Estonian foreign ministry as a cybersecurity adviser – on the eve of Estonia's upcoming EU presidency.
Kaljurand said she definitely wants to involve Estonian specialists in the commission's work, especially from the private sector and the Tallinn University of Technology. "I cannot name any names at present; it is something I will have to discuss with other members of the commission. It will also depend on specific subjects at hand," she said.
Marina Kaljurand served as Estonia's foreign minister for little over a year. She resigned last September to run for president. Kaljurand came in fourth in the Electoral College. Kaljurand has worked for the ministry for 25 years, seven of which as ambassador.
The website of the commission can be found at www.cyberstability.org.